New SuiteApp Meets the NetSuite SuiteCloud Platform's Development Standards and Documented Best Practices
San Jose, CA – May 07, 2015 – Phocas Software, a leading business intelligence firm, announced today that Phocas Business Intelligence has achieved 'Built for NetSuite' verification. The new SuiteApp, built using NetSuite's SuiteCloud Computing Platform, provides an integrated data solution that helps customers make data-driven business decisions, uncover new sales opportunities and improve business efficiency.
Built for NetSuite is a program for NetSuite SuiteCloud Developer Network (SDN) partners that provides them with information, resources and a method to verify that their applications and integrations, built using the NetSuite SuiteCloud Computing Platform, meet NetSuite's standards and best practices. The Built for NetSuite program is designed to give NetSuite customers additional confidence that SuiteApps have been built to meet these standards.
Phocas Business Intelligence is a front-end tool that enables users to drill down through all levels of NetSuite data to develop reports that can assist with business improvements. The new SuiteApp is quick to install and allows users to make more informed decisions which can then lead to increased profitability. With Phocas Business Intelligence, users can create dashboards and assess data in numerous ways to maximize growth. The SuiteApp is also accessible from a desktop or any mobile device. We recently published a customer success story for Bayliss & Harding where they discuss the success they've had using Phocas to view their NetSuite data.
"We are delighted to receive the Built for NetSuite verification for our BI SuiteApp," said Phil Dodds, CEO at Phocas. "Our relationship with NetSuite is a perfect fit with our cloud strategy and our focus on providing business intelligence solutions for small to mid-sized enterprises in distribution, manufacturing and retail."
"NetSuite's partnership with Phocas can offer significant value to NetSuite customers by providing easy-to-use business intelligence solutions that extend the reporting capabilities of the NetSuite platform," said Guido Haarmans, Senior Vice President Business Development for Technology Partners at NetSuite. "Phocas understands the cloud and has considerable experience in some of the same verticals that NetSuite also serves. This expertise, combined with a focus on delivering business benefits, makes Phocas a great partner for NetSuite."
Phocas has exhibited at SuiteWorld 2015, NetSuite's annual user conference for customers, partners, media and industry luminaries, being held May 4-7 in San Jose, Calif. To learn more, please visit us at booth #331 in the SuiteWorld Expo at the San Jose Convention Center.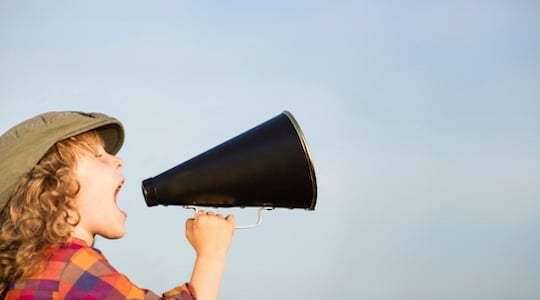 To share the Phocas experience please visit www.phocassoftware.com/netsuite.
Or you can watch a short demo video of Business Intelligence for Netsuite to see the product in action. Just click on the image below.
For information about Built for NetSuite SuiteApps, please visit www.netsuite.com/BuiltforNetSuite.
About SuiteCloud
NetSuite's SuiteCloud is a comprehensive offering of cloud-based products, development tools and services designed to help customers and commercial software developers take advantage of the significant economic benefits of cloud computing. Based on NetSuite, the industry's leading provider of cloud-based financials / ERP software suites, SuiteCloud enables customers to run their core business operations in the cloud, and software developers to target new markets quickly with newly-created mission-critical applications built on top of mature and proven business processes.
The SuiteCloud Developer Network (SDN) is a comprehensive developer program for independent software vendors (ISVs) who build apps for SuiteCloud. All available SuiteApps are listed on SuiteApp.com, a single-source online marketplace where NetSuite customers can find applications to meet specific business process or industry-specific needs. For more information on SuiteCloud and the SDN program, please visit http://www.netsuite.com/developers.
About Phocas
Phocas is a leading business intelligence software company with thousands of customers across North America, the UK, the rest of Europe and Australia, and a reputation for delivering success through one of the simplest to use Business Intelligence (BI) products in the industry. Consistent growth since 2001 has seen Phocas named in Deloitte's list of 'Fast 50' technology companies for 2014 and ranked #1 in 16 categories in the BARC BI survey 2016. Phocas' 'Keep it Simple' mantra is behind this growing industry recognition and popularity with customers. Phocas gives non-technical users instant access to data, taking them from easy-to-read dashboards to lightning-fast grids to the most detailed transactions in a few clicks or taps. Phocas is deployed in the cloud or on-premise and can be accessed via mobile. The company's solutions include governed data mashups, trouble-free implementation and instant results for better, faster decisions. Phocas is hugely popular in the key vertical markets of manufacturing, distribution and retail, with a 97-percent customer retention rate, and is extending its reach to provide intelligent BI solutions to all industries.