Business intelligence is used by many distributors who move and sell lots of product as its inventory management software. It is the tool of choice because inventory and operations managers can carry out inventory planning as well as produce up-to-date reports and dashboards that everyone across the business can access.
The black art of inventory management is typically a very specialized function in a business – part art, part science. The detailed knowledge is often held with only a select few in a company but business intelligence software opens inventory management up to all so everyone benefits.
We know that inventory and operations managers already have, in most cases, the organization's data stored within their current ERP system. A business intelligence solution allows people to extract the inventory data and create a number of metrics around it such as:
Dead stock analysis (including forward orders for products which have sold little in recent months).
Purchase orders and purchase receipts – to identify what's arrived in the warehouse.
Brought-forward value – current stock taken forward.
Identification of likely shortages.
Information to deal with situations where particularly long lead-times exist. This is especially important where "just in time" or "On Time In Full" (OTIF) requirements exist.
Inter-company movement stock analysis.
Inventory point-in-time levels (e.g. capturing inventory levels at the start/end of each period, such as monthly, to build up an inventory trend picture).
Sales orders, invoices, back orders and forward orders in any combination, sliced & diced to your requirements
The reporting function from this inventory management software is invaluable to distributors as suddenly everyone in the business is working to the same numbers and everyone has access to comprehensive stock coverage reports that they need to get their job done.
Using business intelligence also allows the inventory data to be turned into dashboards. Dashboards enable an entire team to engage with every step of the inventory cycle as well as provide direction, as to what needs to be achieved collaboratively. From a manager's perspective, dashboards provide clear visibility over the organization's inventory levels. Whether you want to know an overall turn number or the total number of stock-outs from a certain time period or what products have delivered the highest margins last month - the dashboard has it all. Dashboards display this as widgets that are extremely useful to find information quickly or drill further into the detail.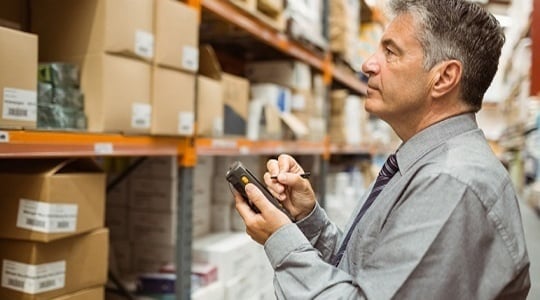 For more information about using business intelligence as inventory management software download the free webinar, Inventory and stock insights.