Collaborative budgeting and forecasting
A cloud-based budget planning solution to make collaboration easy and ongoing
Built using the latest technologies, Phocas Budgeting and Forecasting is a dynamic and user-friendly cloud-based solution that automates the manual budgeting process. All your data and reports are saved in the cloud, enabling you to securely access your financial budget plans and forecasts and seek feedback from area owners with a workflow-based financial budget approval process. The solution provides an intuitive Phocas interface, while retaining familiar spreadsheet formats to accelerate adoption.
Accurate budgets and forecasts
Turn your budgets into living, value-add tools and replace the static, outdated versions that you create just once a year.
Living forecast
Fast and easy forecasting for the whole business
No longer an administrative job for the finance team – invite sales and operations into the budgeting process to inform more accurate and robust forecasts across the business. Build trust in the numbers with one centralized budget. Empower teams to see how they're tracking to budget and reforecast easily in real-time throughout the financial year. Collaborate without fear with user permissions and audit trails.
Get a demo
See into the future
Know your cashflow position at any time with
3-statement budgeting
Combine your profit & loss (income statement), balance sheet and cashflow together to forecast the business' profit, future cash position and financial health. Gain clear visibility of forecasted peaks and troughs throughout the years.
Get a demo
Easy to use
With Phocas' intuitive modern features, you'll be budgeting in no time
Designed with the business user in mind, the worksheet maintains the familiar feel of a spreadsheet but with many modern intuitive features and short cuts.
Get a demo
Collaborative
Engage your stakeholders with a secure collaborative solution
User-friendly budgeting allows contributors to readily engage in the process, gain a deeper understanding of the financial data and be more accountable for their numbers.
Get a demo
Driver-based
Start planning with confidence
Budget and forecast with confidence with a driver-based financial model that incorporates accounting, workforce, sales and operational data.
Get a demo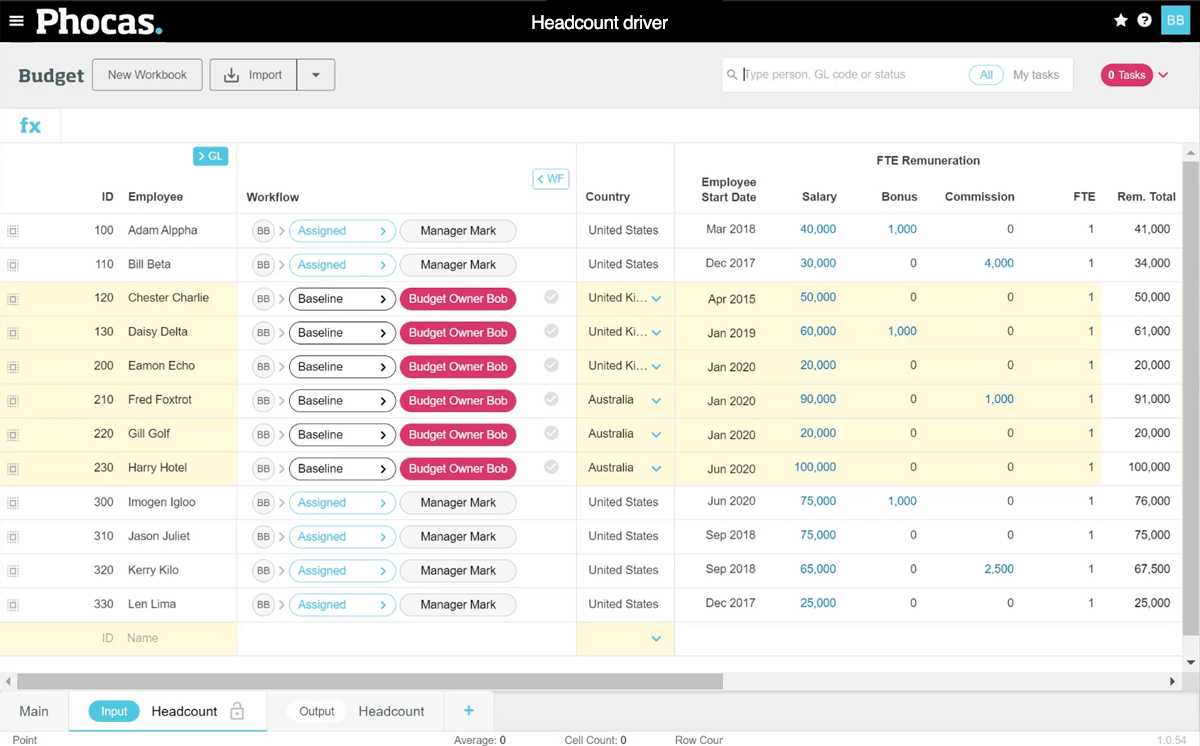 Phocas Budgeting and Forecasting
With user-friendly workflows you no longer need to worry about version control issues, security of sensitive data or audit trails
The yearly budget season can be taxing as most departments struggle to access vital data to build a budget. With Phocas, you'll access financial reports, as well as sales and operational data to help you build a budget and plan with confidence. Assign security and share workflows with colleagues so they can directly contribute to the budget.
Turn your budgets into living, value-add tools and replace the static, outdated versions you create just once a year.
See Phocas Budgeting and Forecasting in action.
Book a personalized demo
Workflows
Automate and streamline budget collaboration with an intuitive assignment, submission, and approval process for each account code line. With built-in security set by Finance, GL codes are only visible to the rightful people.

Worksheet
Designed to have familiar spreadsheet features while retaining a modern Phocas feel, users can navigate the budget worksheet with ease, add commentary to cells and have visibility to other users' changes in real-time.

Drivers
Data in non-financial databases can be leveraged so that the true budget drivers including sales and
headcount
data are included in your budgeting process.

Forecasting
Budgets are only as good as the latest forecast. Compare actual performance to budget and highlight focus areas for targeted conversions and better re-forecasts.
Hear from Phocas Budgeting and Forecasting users
"We had been looking for a faster, simpler way to budget to replace Excel. The first impression with Budgeting and Forecasting during testing and working with the team at Phocas has been enlightening. We believe Phocas will help us implement the great game of business methodology within our business, getting more of our team engaged and understanding the secret language of business 'the financials'."
Billy Hart
Group CFO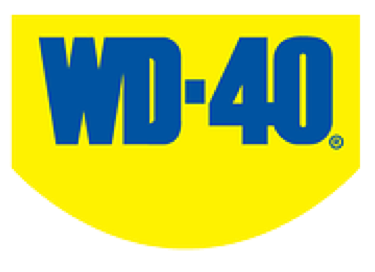 "The potential to centralize WD40's entire Europe budgeting program into a single source of truth. The advantages of combining sales data budgets onto the GL is a game-changer for the budgeting process. It removes complex spreadsheets and coupled with workflow and approval processes, ensures the business is only a click away from seeing the current status of budgets or forecasts."
Jonathan Kemp
Epicor imp. partner
"Phocas Budgeting and Forecasting is an excellent addition to Phocas' financial offering. It will allow us to budget more thoroughly while saving time. I love that you are able to assign category/accounts to individuals for review, to ensure each department has a say in the budgeting process. I am looking forward to rolling out this product with our live data to budget for 2021."
Justin Capar
Controller
Understand the past, operate better today, and plan well for the future
Whether you want to get your data organized for your team or you're looking to combine business intelligence capabilities with financial reporting, planning and analytics… We can guide you. Let's see if we can help.