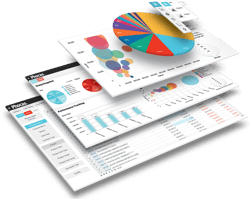 As an MAM Partner, Phocas' award winning business intelligence software is designed to help you quickly
and simply access data from within your MAM system. The increased speed and simplicity of internal reporting processes helps commercially minded businesses increase sales, effectively target their customers, reduce their costs and increase margins.
Who's it for?
Automotive parts distributors, motor factors and retailers
Building supply merchants, product wholesalers and retailers
When using Phocas in conjunction with your MAM system you can:
Manage stock inventory - Analyse forecasting, stock turns and purchasing levels quicker and easier than ever.
Effectively track, manage and project rebates with the utmost accuracy.
Access your up-to-date business information anywhere at any time through your own unique URL.
Create and monitor an effective sales team to boost sales and maintain customer relationships.
Accurately manage and keep track of Purchase orders and purchase history.
We provide Phocas business intelligence software with MAM written integrations, we offer out-of-the-box companywide KPI dashboards, custom reports and business analytics on your laptop and tablet. With speed, simplicity and flexibility, you can find new revenue opportunities and uncover potential threats to your business in just a few clicks!
If you'd like to book a one on one demonstration to see Phocas in action, please fill out the form to the right and we'll be in contact. Our demonstrations can be done over the web or face to face at a date and time that suits you.