5 things to look for when choosing a business intelligence solution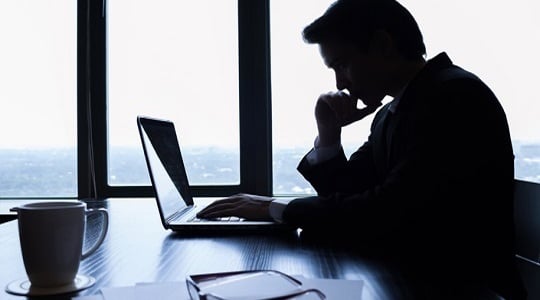 At the end of 2015, the BI market was in a state of unrest. "Big Data, cloud services, predictive analytics and data science are continually innovating spaces that feed into BI, constantly changing the role it plays within enterprises and a growing number of small to midsize businesses."
NB: This is an excerpt from our latest white paper: ''Eight keys to achieving business intelligence success in 2017". To download the full white paper,

click here

.
According to Gartner, 2016 was the year of modern BI and analytics platforms. Gartner research VP Rita Sallam suggested at the time that the "market is in the final stages of a multi-year shift form IT-led, system-of-record reporting to pervasive, business-led, self-service analytics." The analytics and reporting functions have traditionally been in the hands of the IT department. It's still not uncommon for the IT team to support internal customers with reporting requests. Some companies still have IT resources dedicated to managing data and producing reports.
Part of what keeps the data and analytics in the hands of the IT department is culture.
It's just the way things have been done. In many cases, however, the reason things haven't changed is because of the technology. Legacy infrastructures; home-grown, patched ERP systems; isolated, and inflexible BI software are reasons why team members continue to turn to IT to produce the same weekly, monthly or quarterly reports. Companies know that if technology is not easy to use, or is not mobile, then there is a good chance their employees won't use it.
Selecting the right BI technology has never been more important.
As Gartner indicated, there is shift away from IT-led BI to self-service analytics. That trend continues into 2017. Today's tech-savvy workers are comfortable using cloud-based and mobile solutions. We live in an instant-gratification society, which means access needs to be anytime, anywhere. Staff don't want to have to submit requests for reports and then wait for an email with static, outdated spreadsheets. They want to see what is happening right now, and they want the information presented in easy to understand way.
While culture, quality data, executive sponsorship and engaged stakeholders play vital roles in a successful BI initiative, ultimately, the underlying technology is what will make it work.
When considering what BI solutions to implement, here are five key questions to ask:
1. Is it flexible?
A quality BI solution must be deployed across a variety of platforms, from on-premise to mobile.
Users expect to have access to their data wherever they and whatever device they may be using. Your BI solution should not create boundaries when it comes to access and analysis.
2. Is it secure?
If data is one of your most important assets, then security should be mission critical.
Your users will expect administrative levels of protection, as well as native password, LDAP security or biometric security protocols.
3. Will it scale?
If things are going well, then your business is growing, which means your needs will change over time.
Your BI solution should scale as your users, data and resources increase.
4. Will my team use it?
An effective BI solution will be built with the user in mind, and what users want is access to real-time information when they want it.
The user experience must be intuitive, and information must be easy to find and convert into visual, actionable insights. Users need to share data with others in the company and schedule reports for better forecasting and analysis.
5. Will it help my business?
If you can answer positively to the previous four questions, there is a good chance that you are moving in the right direction.
The right BI solution will make it easier for your team to use your information to draw actionable insights. You will no longer have to wonder what is contained in your raw data, and you can finally empower everyone with the ability to make data-driven decisions.
By harnessing the analytical capabilities of your BI solution, you can maximize the opportunities for your organization.
With the right solution, you will be able to access data in seconds, compare sales across businesses or regions, address inventory and logistics challenges, analyze budgets and use data to keep you in front of your competition.
This has been a preview of our new executive/IT white paper on eight keys to business intelligence success in 2017.
To download the complete white paper, click the image below:
FEATURED EBOOK
Top 7 KPIs and metrics for mid-market executives
Download eBook
Fill out the form below to download the eBook.