All-in Budgeting and Forecasting
The budgeting season can be taxing as various departments struggle to access and consolidate vital data to build a budget. Multiple spreadsheets, version control issues, broken formulas; it's a time-consuming process and it thwarts collaboration.
What if there was a better way?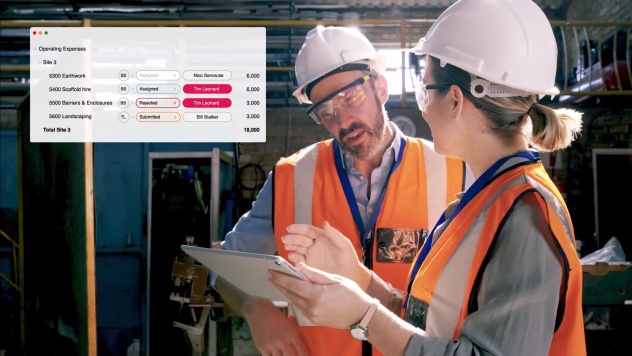 Phocas, the better way to budget and forecast
Everyone on the same page
Real-time collaboration
Access financial, sales and operational data from one trusted source of truth.

An intuitive assignment, submission and approval process means everyone is accountable - no more chasing feedback.

Built-in security means you'll only see what you're permitted to see and action.

Budget changes are updated in real-time so version control issues are a thing of the past.
Get a demo
I love that you are able to assign category/accounts to individuals for review, to ensure each department has a say in the budgeting process.
— Justin Capar, Controller at American Metals.
Operational insights
Driver-based
Incorporating sales and operational data into your planning helps drive your budget.

Balance workforce planning and inventory with changing business needs.

Assess up-to-date performance data and create more accurate demand forecasts.
Get a demo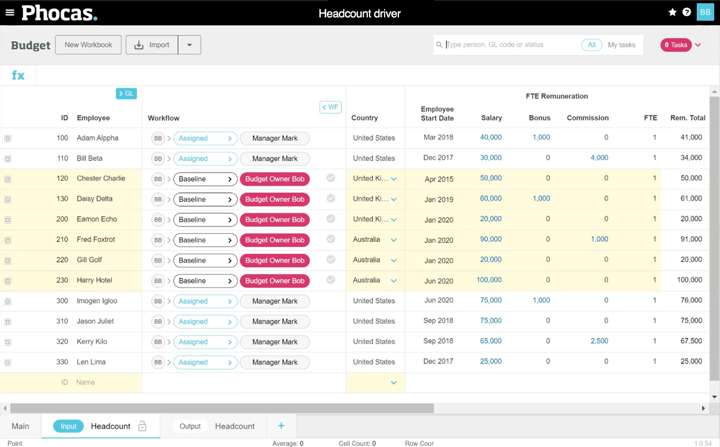 Drag, drop, click
Easy to use
An intuitive interface worksheet design offers a familiar format to Excel spreadsheets.

Swiftly navigate the budget worksheet, securely assign tasks, add commentary to cells, and gain full visibility of changes in real time.




Follow your train of thought and drill deeper to answer questions without the fear of breaking something.

The rate of user adoption is a direct reflection of ease of use - 97% of users recommend Phocas.
Get a demo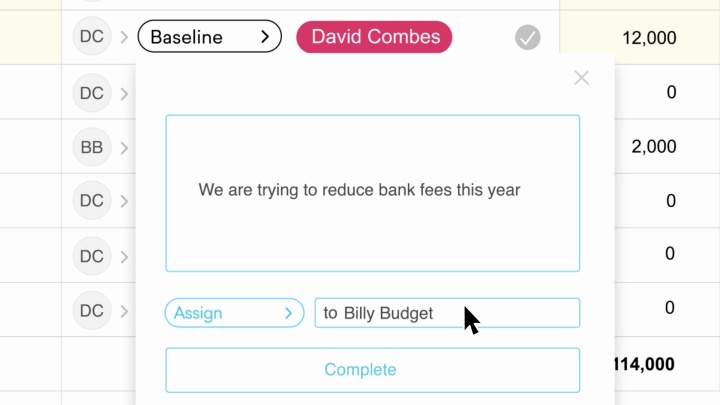 We didn't want to put something out there that was too complex. With Phocas, it was just drag, drop and click, everything was right there. This was going to be easy for everyone to jump onboard.
— Jim Hinkle, Chief Financial Officer at Superior Tire Service.
Fast and easy
Living forecast
Budgets are only as good as the latest forecast. Compare actual performance to budget, highlight focus areas for improvement and create better re-forecasts.

Turn your budgets into living, value-add tools for the whole business.

Access financial data and reports, as well as sales and operational data to help you confidently build robust forecasts across the business.

Assign security, share workflows across departments and make collaboration an intrinsic part of the process.
Get a demo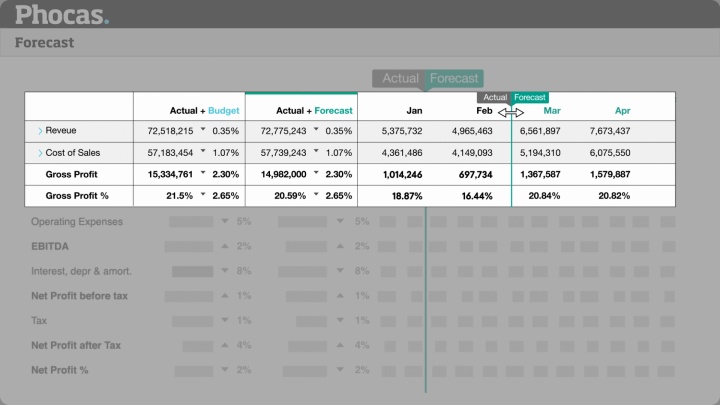 Cashflow analysis
3-Statement budgeting
Use your profit and loss to drive your balance sheet and cashflow forecasts.
Confidently forecast your future balance sheet position and financial health.
Gain full visibility of cashflow peaks and troughs throughout the year.
Get a demo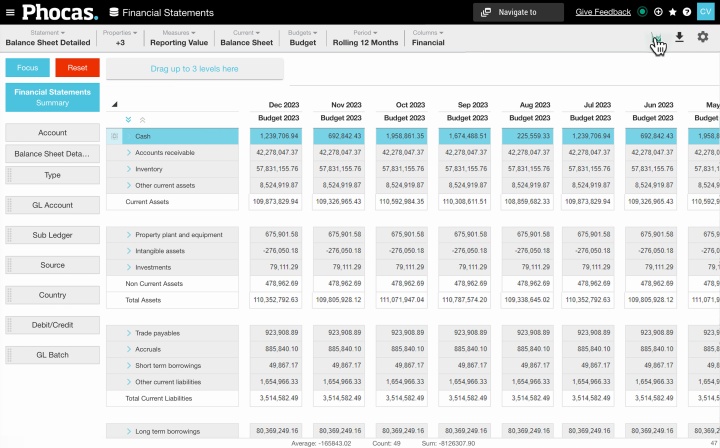 See Phocas in action
Phocas Budgets & Forecasts is a cloud-based budget planning solution that automates the budgeting process. It's dynamic, user-friendly, and the ability to collaborate in real-time with people across your business is a game changer.
Book a personalized demo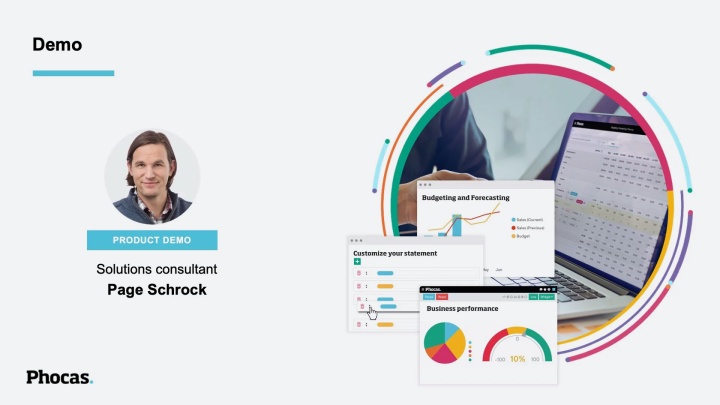 Hear why Phocas is revolutionizing the way businesses budget and forecast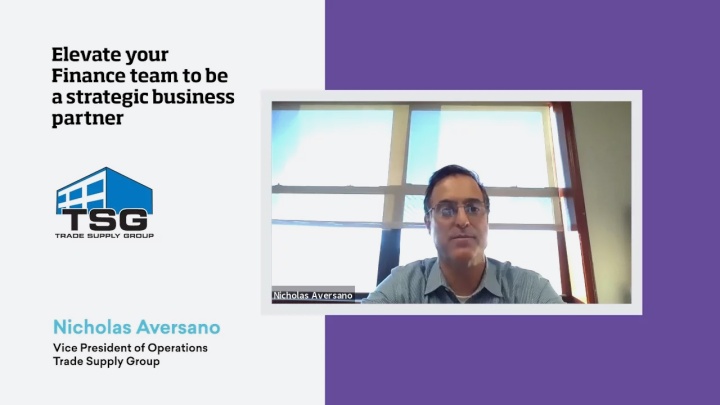 Frequently asked questions
This is the process by which businesses regularly plan, review and control their finances.
The budget is a company's financial plan of intent for 12-months. This will incorporate data from finance, operations, sales, inventory and other company information to enable them to set goals and to monitor and manage their finances.
The forecast is a more detailed financial plan for a set amount of time, such as the last 6 or 3 months of the financial year.
Budget forecasting is when businesses regularly track actual performance numbers and compare them to the budget. Any insights or risks gleamed from this assessment can then be used to re-forecast the remainder of the budget period. This way, potential issues can be mitigated before they become a major risk, or swift action can be taken when responding to rapid economic or environmental change.
Regularly reviewing the budget against actual numbers gives you to opportunity to identify any issues that were unaccounted for when the budget was built or where sales targets are not being met.
When you're armed with this information in real-time, you have more control of your financial position throughout the year. It also enables you to take take action to avoid greater risks in the long term, while at the same time helping you to achieve your business goals.
For many companies, creating the budget can be an extremely time-consuming process - working with multiple spreadsheets, consolidating input from various departments, version control issues and broken formulas. Incorporating sales and operational data into your budget is often quite complex and requires a lot of collaboration, which is difficult when everyone is working on static spreadsheets.
Phocas Budgeting and Forecasting software dramatically simplifies this because the process is automated. Phocas easily extracts data from your ERP and multiple other sources enabling you to quickly build your budget. Plus, gaining input from finance, operations, sales and inventory is an easy process because everyone is working from the same data source, changes are updated in real-time, and built-in security means you can only access and action what you have been assigned.
When collaborating on the budget is made easy, people will be more inclined to contribute to the process - meaning your finance team is not constantly chasing feedback and more valuable insights are included in your budget from the get go.
With Phocas making budget building easy and collaborative, this paves the way for more accurate, frequent forecasting that's powered by real-time data. Ultimately, Phocas turns budgeting and forecasting into a well-oiled machine that drives business planning, helping you make more informed business decisions for the future.
For more detailed insights as to how Phocas Budgeting and Forecasting can help your business, check out our blog.
When it comes to budgeting and forecasting software, it pays to shop around.
One of the first things to identify is whether the software company can provide a robust and efficient data analytics platform that will enable you to consolidate your financial, sales and operational data. This will provide the gateway to real-time, collaborative budgeting and forecasting.
Cloud-based budgeting and forecasting solutions like Phocas can be integrated with over 200 ERPs, plus multiple other data sources. This enables you to consolidate your data into a single, trusted source of truth. Building the annual budget can then become an automated process, saving the finance team countless hours gathering and consolidating data. Forecasting is also simplified as data automatically feeds into the system, keeping the forecast live. Plus, now that sales, operations and finance are all working on the same file, version control issues and broken formulas will become a thing of the past. The whole process becomes more streamlined and collaborative.
Secondly, the software needs to be easy to use. There's no point investing in a solution that is not user-friendly to your wider business. If only finance or IT experts know how to navigate and get the most out of the software, other departments will eventually stop using it. The Phocas Budgeting and Forecasting worksheet is designed using a format similar to spreadsheets, so users feel an immediate familiarity with the software. Sales and operations as well as finance can intuitively navigate the system and analyze the budget against actual performance to create better forecasting. This also makes it easy to drill down to transactional-level data, helping you identify potential risks before they become a major issue.
Once you've established these key elements, the best way to get a real feel for the software is to talk with a sales advisor and work through the following:
Discuss your individual business requirements - including the needs of financial and non-financial users
Ask for a demo of how the software works
Establish whether your ERP or other data sources can be integrated with their software
Ask about their rate of user adoption - this will determine just how easy the software is to use
Ask about how successfully other companies (in a similar industry to yours) have transitioned into using their software - if possible, arrange to speak to those companies
Ask about customer support during the initial set up phase as well as ongoing.


If you'd like to learn more about Phocas Budgeting and Forecasting, talk to a sales advisor and book a demo here.
Unleash the power of past, present and future data
Organize data across your business or combine business analytics capabilities with financial reporting, planning and forecasting. Learn how Phocas can transform your data into an easily accessible business power tool.