Get the most out of your Microsoft data with Phocas
Based on 250+ customer reviews on
Out-of-the-box solution for Microsoft
Simple to use, intuitive interface
Custom dashboards and reporting
Cloud-based, secure platform
Ability to drill into the data and follow train of thought
Consolidates multiple data sources
Automated financial reporting
Built-in metrics for key industries
Secure and collaborative budgeting
Accessible anywhere

Analytics for Microsoft Dynamics AX, Microsoft Dynamics GP, Microsoft Dynamics NAV, Microsoft Excel.
Success story
A great deal of time and money savings for PBS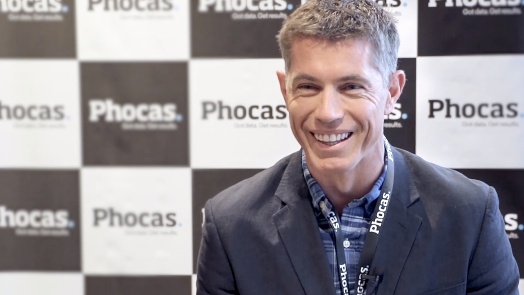 The minute I looked at Phocas I thought this is exactly what I need. From there, we made a decision to go with Phocas, one of the best business decisions that we've ever made.
— Matt Williams, Managing Director at Professional Beauty Solutions.
Data is a business asset
Put your essential data in one place
When data is spread across different systems, it's hard to make fluid data-driven decisions. A direct feed of data from Microsoft and other systems into Phocas saves you time and reduces the need to maintain and rework static spreadsheets. Phocas brings critical data together and structures it in a user-friendly interface, becoming a single source of truth for people across all departments.
Get a demo
Over 100 businesses of all sizes trust Phocas with their Microsoft data to thrive

Lightning fast
Being fast means you can use it every day to change how you lead, plan and sell. Reporting and ad-hoc queries deliver immediate results. Modern business leaders get up and running quickly - running their own analysis and reporting in a matter of hours. No need to work in spreadsheets or ask an expert for help.

Incredibly flexible
Phocas users improve decision-making and collaborate more efficiently with finance, sales, purchasing, marketing, IT and the executive team. With an easy-to-use, flexible toolkit, Phocas presents accurate, accessible data streams so that everyone can leverage the same unified source of truth.

Super friendly
Ease of use is our strong suit. Phocas was built from the ground up with the non-technical user in mind, enabling business leaders to access their data without any extra hassle. You can easily access data from the top level down to the ground floor and manage data visibility and access for every other member of your team.
Loved by customers
Our mission at Phocas is to make people feel good about data. This is reflected by our customer satisfaction -
the highest in the category
- and the fact that 97% of surveyed customers* would recommend us to a friend!
Product Satisfaction
10
Phocas
Business Value
9.6
Phocas
Customer satifaction
9.4
Phocas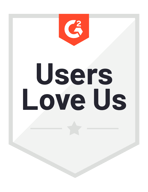 Don't take our word for it
Here is what Phocas + Microsoft customers have to say.

"Our MD loves it. Not being a technical person, he now has an easy tool to pursue a particular train of thought or line of investigation, analysing whatever data he wants when he wants to."
Jackie Read
Operations Manager
Russell Athletic

"Companies that are much bigger than ours with larger networks and systems look at how we use Phocas, and they are blown away. With Phocas, it is so easy and so fast to just dig in and go."
Anthony Croft
BD and Sales Manager
Natures Cargo

"I sometimes wonder how companies that don't have Phocas manage to run their business. If data can be enjoyable, then it's Phocas that makes it that way."
Daniel Davis
Managing Director
J&S Davis
Understand the past, operate better today, and plan well for the future
Whether you want to get your data organized for your team or you're looking to combine business intelligence capabilities with financial reporting, planning and analytics… We can guide you. Let's see if we can help.