Phocas partner program
Helping your customers feel good about data, together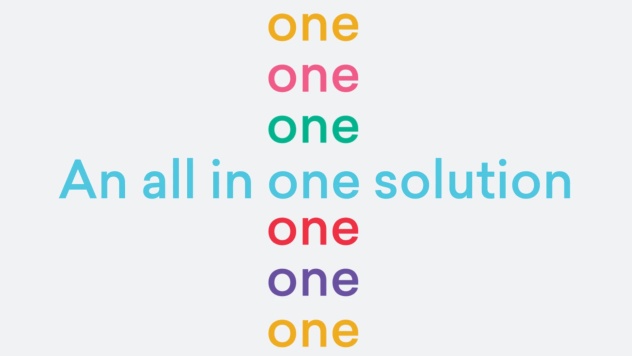 Partner Program to power growth
Phocas partners with technology businesses to help organizations find ways to sell, buy, operate and service better. As a Phocas partner, gain access to industry knowledge, education and resources from a leading business intelligence software company to build a better business. Dedicated to delivering software that's easy-to-use, the Phocas Partner Program helps you support your customers' goals of using data to make better, more strategic decisions for their business.
Oh, and we like to have some fun along the way.
Partner program guide
Read the Phocas partner program guide to find out 5 ways to unlock amazing profit potential.
Download partner guide
Why partner with Phocas

Grow revenue and value
Generate new revenue and enhance your value to customers by giving them the solution they need to grow. Phocas' ease of use and ability to quickly drill into the underlying detail makes it easy for all users to explore data, and answer questions on the fly.

Shorten your sales cycle
Let us do the heavy lifting to shorten your sales cycle and increase revenue opportunities. With access to an extensive library of marketing and sales resources, our dedicated sales and marketing experts collaborate with you to fast- track your success and revenue for years to come.
Expert insight and knowledge
Working with businesses for over 20 years gives us an edge in understanding what makes them tick. Expand your offering with a best-in-class data analytics solution that meets and anticipates your customer's business needs.

Pre-built solutions + customization
Phocas easily integrates with 200+ systems and has connectors for 30+ ERPs. From day one, users get reporting on essential KPIs that are specific to their role and industry. Our out-of-the-box solution allows for quick implementation and easy customization to meet business' unique needs.

Enhance your customers' experience
Power your customer's success with Phocas' strong customer support and training. Users can easily troubleshoot and maximize their investment with access to our support team, as well as free monthly webinar training series, annual user conference, online video tutorials and online forum.
Ways to partner with Phocas
Sales and marketing partnerships
Solution providers, consulting and service partners that want to enhance the service and offering they provide to their customers. Sales and marketing partners can choose to embed Phocas into their own application such as an ERP system or recommend Phocas as an add-on solution.
Let's talk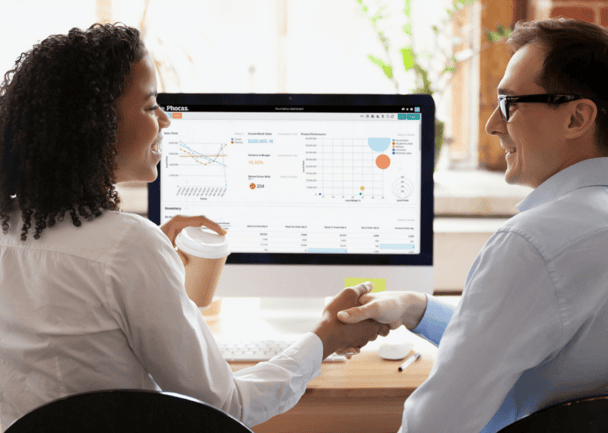 Technology partnerships
Independent software vendors (ISV) that integrate or embed Phocas data analytics into their existing solutions to offer customers a fast and simple analytics solution. OEM technology partners gain a competitive advantage through this integrated partnership.
Let's talk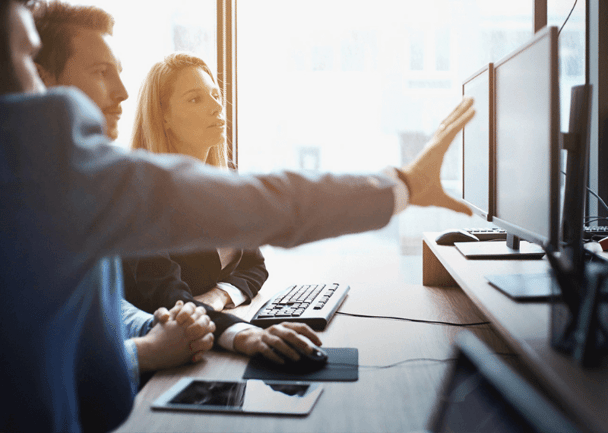 Implementation partnerships
Solution providers, consulting and service partners as well as companies that want to implement Phocas data analytics into their own application such as an ERP system.
Let's talk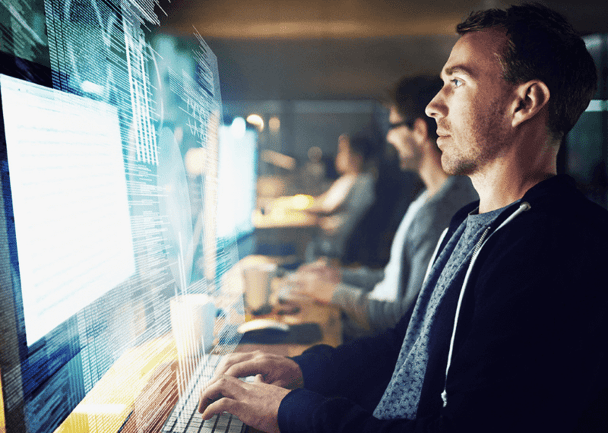 Invested in your success
Here is what a Phocas partner has to say
"Our partnership with Phocas solves the never-ending report generation cycle and helps our customers appreciate the value of our product. The sales and implementation team are second to none when it comes to their professionalism and understanding of our market. This is why we exclusively trust Phocas as our BI partner."
— Hasan Askari,, Executive Director of Enterprise Sales at ASA Automotive Services.
#1 business planning and analytics platform
Our mission at Phocas is to make people feel good about data. This is reflected by our customer satisfaction -
the highest in the category
- and the fact that 97% of surveyed customers* would recommend us to a friend!
Product Satisfaction
10
Phocas
Business Value
9.6
Phocas
Customer satifaction
9.4
Phocas