Dynamic tools for distribution experts
Unifying your wholesale strategies with data
Distributors share common goals, including maximizing orders, refining margins, meeting meaningful and trackable SLAs and KPIs, and providing superior customer service. While most of these goals are tactical, businesses need to be more strategic and data-driven in their inventory control techniques to achieve them.
Phocas is the preferred sales and distribution management software for its ease of use, straightforward implementation cycles and flexibility.
Kincrome turns to Phocas for new ideas
Phocas helped Kincrome change a lot of little things, especially in the warehouse where it measures everything.
Finally an easy button for your distribution data
Success story
Improved performance by leveraging business data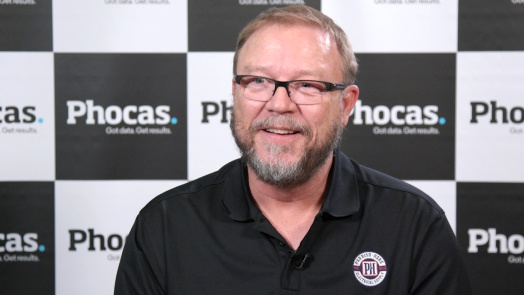 Currently, almost all parts of our business are using Phocas. We are using it, our salespeople are using it, the purchasing department is using it, and the accounting department is using the finance system, we are even paying our salesman of the commission database now. Using Phocas makes me feel like I have more value for my company and we can make more valuable decisions.
— Kevin Talbert, Director of inventory control at Parrish-Hare.
Hear from more distribution customers
Stock management
Accurate inventory forecasting
Take your understanding of customers, their
purchasing
patterns, and market conditions to another level. Phocas gives you access to the key
inventory
information you need to be your improve inventory control techniques.
Distribution specialists
Tools built for distributors
We've worked with distributors for over 20 years, so we know it's tough to keep up with the pace of technology and competitive change. That's why Phocas is here — our user-friendly BI software keeps you efficient and competitive.
Learn more
Sell smarter
Pricing tools that drive value
Arm your
sales
people with the information they need to
see purchasing gaps, have richer conversations with customers, manage bu
ndles and pricing, catch slipping customers, minimize churn and increase order size and consistency.
Learn more
How Phocas helps distributors and wholesalers win
Margin enrichment
Drill down to granular data details to view margin by customer, product, product class or product category for optimal sales strategies and product mix decisions.

Stock coverage
With Phocas, your data improves your inventory control techniques. Our stock coverage report is always flexible, up-to-date and easy to access. Avoid "out of stock" and "dead stock" situations and identify "slow-moving" stock before it becomes a problem.

Customer profitability
Evaluate customer buying patterns for a comprehensive understanding of at-risk relationships to keep profitability strong. Track key metrics such as customer sales volume, gross margins, number of orders and order size, loyalty, and cost to serve.
Average doesn't move the industry forward, but we do.
Our mission at Phocas is to make people feel good about data. This is reflected by our customer satisfaction -
the highest in the category
- and the fact that 97% of surveyed customers* would recommend us to a friend!
Product Satisfaction
10
Phocas
Business Value
9.6
Phocas
Customer satifaction
9.4
Phocas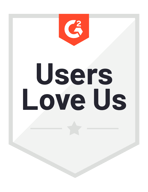 Loved by distributors
Don't take our word for it!Here is what our distribution customers have to say

"We rely on and love using Phocas, so it is a huge part of our business. It lets them know how well we're on track, and there's a lot of companywide goals that we have that we use Phocas for to really give us the absolute accurate numbers that we need."
Gordon Howell
Data engineer
LSC

"Phocas has helped us change a lot of little things, especially in our warehousing. We now measure our order turnaround daily, we measure how many staff we have on at any given time, their efficiency, and whether more staff equals better efficiency."

Michael Hayes
General manager ops
Kincrome Australia
"It would take around 2h a day for one person to run our daily reports. Phocas is set up to empower sales and give them the flexibility to find data and analyse it themselves. I describe Phocas to somebody considering a BI solution as flexible and really easy to administer."

Ewan Parish
Sales manager
Thomas Graham
Data-driven inventory optimization eBook
Improve efficiencies and reduce costs with inventory optimization. Make sense of large volumes of product data in a way that is easy to understand and action. Download now.
Understand the past, operate better today, and plan well for the future
Whether you want to get your data organized for your team or you're looking to combine business intelligence capabilities with financial reporting, planning and analytics… We can guide you. Let's see if we can help.