Use the data at your fingertips to tell a powerful story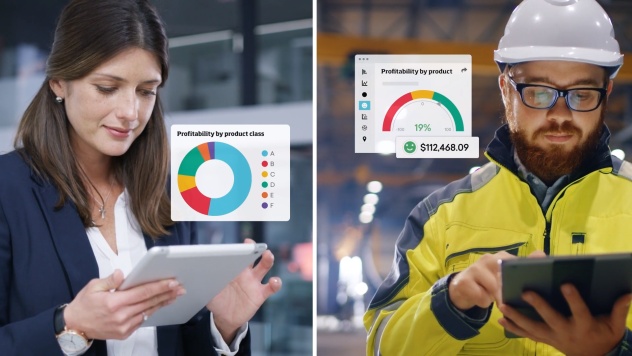 Show rather than tell the story behind your data
Getting the full picture of your business can be challenging — but it doesn't have to be. Powerful data visualization tools, like charts and graphics, help tell a concise story about your business. The best part? They're customizable to meet your needs so you can show your data and insights your way.
Easily understand data
A true picture of your business
With all the information you have, finding the "so what?" can be challenging. With
dashboards and scorecards
that anyone can share, customize and build with ease, everyone across the business gets access to the data they need.
Take a guided tour of Phocas Analytics

A-ha! moments
Arrive at business-changing insights
The real benefit of being able to visualize your company's critical data is arriving at insights to help you make more informed business decisions. Answer key questions such as: why are sales trending down? What's my best-moving inventory?

Analyze underlying data
Your business. Your data. Your insights, your way.
Quickly jump from visualizations into the underlying data to slice and dice the metrics any way you want, asking and answering questions on the fly. Funnelling all of your data into a single repository and creating easy-to-understand visualizations is essential when dealing with vast amounts of data.
Learn more


Flexible
Instantly make data visual by choosing from a variety of charts and graphs that suit your needs, including pie charts, bar graphs, line graphs, bubble charts, gauges, pareto charts, tables and waterfall charts.

Shareable
The insights from your data are even more impactful when they're shared with others. With visualizations that are easy to build on your own, and even easier to share, you can embed them in a dashboard or scorecard, show them to others within Phocas, send via email and more.

All your data together
Gain a more informed understanding of your business by pulling data together from key systems such as ERP, CRM, website and phone data into one holistic view you can easily comprehend.
Understand the past, operate better today, and plan well for the future
Whether you want to get your data organized for your team or you're looking to combine business intelligence capabilities with financial reporting, planning and analytics… We can guide you. Let's see if we can help.