Financial planning & Analysis software
Manage company-wide intelligence and access with ease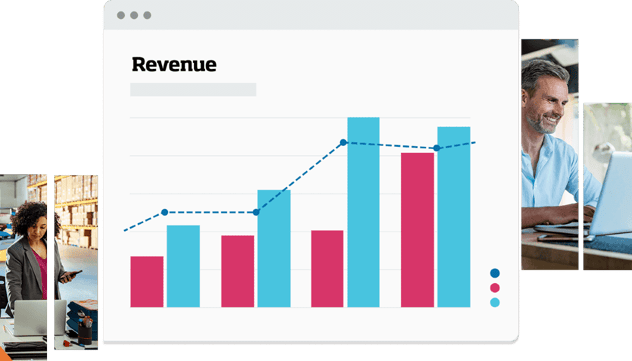 Create visibility and shared goals with customizable data visualization
Free up the finance team from the grind of static reporting by being able to put critical financial numbers directly into a data analytics environment, making it easier to access, analyze and use for reporting. Go from high-level overviews to granular site-specific P&Ls with flexible reporting, built to meet your needs. With our easy-to-use financial planning and analytics solution, you can ensure that you (and your entire team) have access to critical data for everyday decisions.
It started with automating low margin sales
ProChem now analyzes all of its data. It has databases in Phocas for finance, sales, purchasing and stock.
Read the case study
Success story
From a week to one day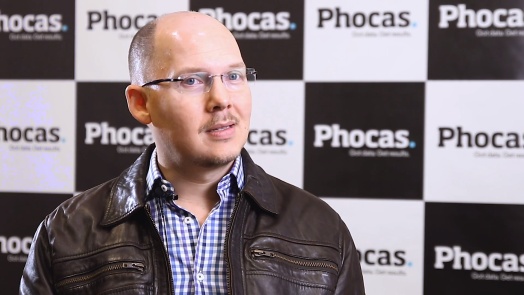 Month-end reports would take us a week. We now have that on day one of the new month, so one day report and with no manual work.
— Nathan Bluett, Chief Executive at Islands Petroleum.
Actionable intelligence
Real-time data powering pivotal decisions
Your critical business decisions rely on pinpoint data accuracy, and data that's even a few days old can lead to inaccuracy. FP&A solution consolidates data from your business systems and allows you to easily view and analyse information - from sales to marketing to purchasing - to get a real-time, full-funnel view of company performance. Get the insights you need to plan your business growth.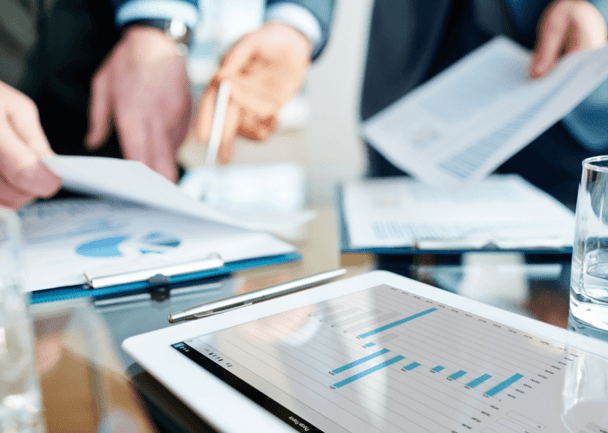 Efficient reporting
Simplify reporting on both sides with quick access to data
Streamline access to information to people on the ground while giving them a clear understanding of performance expectations and up-to-date KPIs. Customize financial reports to suit your business, and they will update automatically. Month-end close is 2x faster and you have more time to explore the numbers in the dynamic format, build dashboards and export them to Excel for further modelling.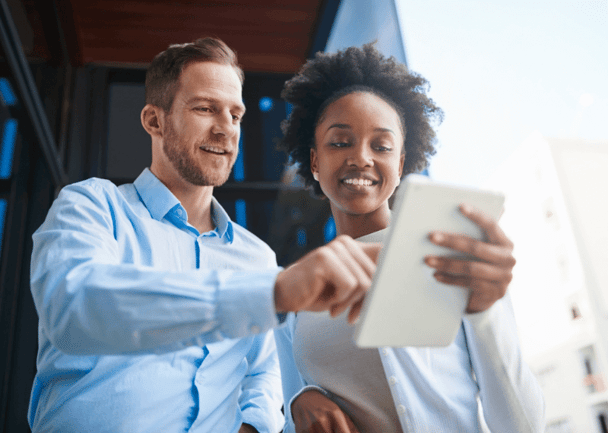 Collaborative planning
Data integrity and peace of mind
A dynamic and user-friendly financial budget planning and forecasting solution. Keep track of budget plans in the cloud, from anywhere, at any time. A workflow-driven approach allows multiple stakeholders to collaborate securely in real time for accurate budgets. Interactive forecasting capabilities allow business leaders to re-forecast estimates easily during the budget period or prepare a rolling forecast to keep pace with market conditions.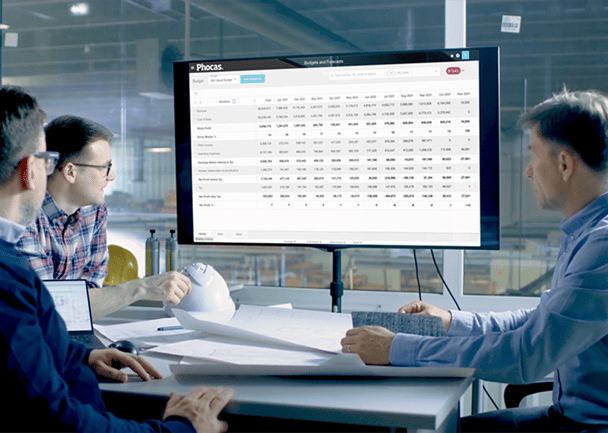 Phocas benefits for finance and accounting

Slice and dice data
Create data views that help you power critical company decisions, with customizable dashboards built to serve your specific business model.

Create a unified vision
Create controlled visibility for your entire team, and decide which information should be shared to help create a singular view of company success.

Work within your stack
By layering directly onto your existing ERP, Phocas can integrate with existing data streams, allowing for ease of use and providing certainty that the data is accurate and up-to-date.
Hundreds of finance leaders share the love
Our mission at Phocas is to make people feel good about data. This is reflected by our customer satisfaction -
the highest in the category
- and the fact that 97% of surveyed customers* would recommend us to a friend!
Product Satisfaction
10
Phocas
Business Value
9.6
Phocas
Customer satifaction
9.4
Phocas
Companywide financial planning and analysis eBook
Quickly grasp your competitive position to ask the right questions and challenge assumptions with an intuitive financial software. Download the eBook to learn more.
Understand the past, operate better today, and plan well for the future
Whether you want to get your data organized for your team or you're looking to combine business intelligence capabilities with financial reporting, planning and analytics… We can guide you. Let's see if we can help.