The KPIs every manufacturer should know and measure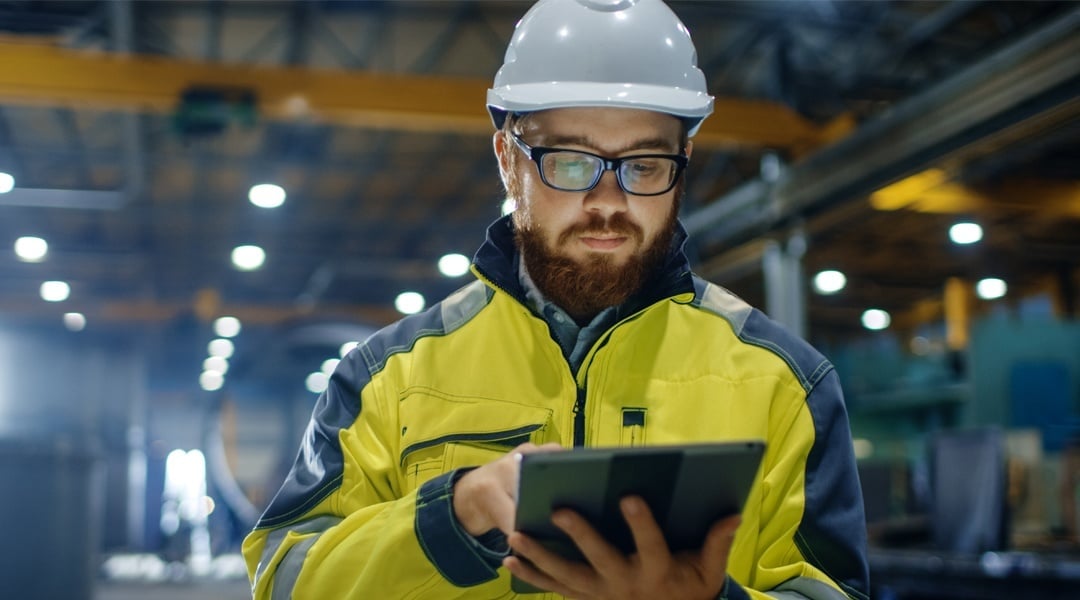 When it comes to achieving success in manufacturing, the industry is way beyond the idea that data matters. Manufacturers and the decision-makers that run them understand the value of data and are turning to BI strategies and manufacturing KPIs in times of uncertainty. Leaders want to know how decisions on production runs, purchasing and the supply chain impact their financial KPIs faster than traditional reporting allows so they are looking to BI to provide this insight.
The number of strategic systems and solutions generating and capturing information is growing but companies need to streamline all data into a single source of truth so they can make faster and smarter decisions about nearly every aspect of a company's operations.
The challenge for many manufacturers continues to be turning the massive amounts of raw data into actionable insights. Decision makers that once based their actions on gut-feel or status quo are now turning to their corporate data to develop, justify and execute business strategy. Virtually every decision an organization makes can and should be influenced by the facts found in their business data.
Rivertrace, is a manufacturer based in Surrey, England and makes monitoring systems for pollution control for the maritime, offshore and industrial sectors. The company turned to BI so it could obtain live reporting from its MRP. Phocas business intelligence helps them to consolidated all the data —in one place — which the team can access from anywhere in the cloud. Data analytics help Rivertrace to make better, informed decisions day-to-day and from a planning perspective. Rivertrace uses its data to hone in on exceptions in the business, and be alerted when there are issues, so they act quickly to fix the problem as well as for stronger component management.
The key questions
To get to the most from a BI tool decision-makers need to determine some key questions to ask the data.
Your successes and failures are captured in departments and databases across your operations. They provide valuable insights that can shape the future direction of your business, but in order to get the right information to the right people, you need to ask some questions:
What do we need to know and measure?
What types of information do we need to make better decisions about our process, products, people and places?
What key performance indicators (KPIs) are important to our business?
Do we have the systems and solutions in place to capture the information we need?
Can we analyze the data once we have it?
The answers can become the competitive advantage you need to grow your business and maintain a successful manufacturing organization. Like many manufacturers, you have plenty of software solutions and equipment producing data. You know there is value in the data you are collecting, and you know your success rests, in part, on your ability to slice and dice the data to optimize your business.
Tracking and analyzing KPIs can be extremely difficult and tedious as your data sources grow, and particularly if you rely fully or partially on Excel spreadsheets for reporting. Business Intelligence software plays an increasingly important role as data becomes the currency for change. BI provides a holistic view of your operations by combining data from all your sources into visually compelling charts, graphs, and tables that you can dive into. BI makes it easy to track your business-critical KPIs so you can confidently and profitably manage your business.
In this eBook, we will review several KPIs that are critical to manufacturers, from materials on-hand, stock and outstanding purchasing requests to inventory levels, slow-moving products, and delayed deliveries. As you access and analyze your data, and empower team members of all skill levels to use data, you can more effectively measure how well your business is performing. You will be better prepared with the insights you need to make the right strategic decisions, optimize your operations, improve your workforce management and productivity, and reduce waste.
The KPIs
Manufacturers are feeling the pressure to maximize efficiencies and reduce costs as global uncertainty continues to play out. These issues are amplified by ongoing instability in tariffs, taxes, and relationships between trading nations. The combination of factors is resulting in smaller margins and constant scrutiny of business processes and the supply chain, from purchasing and production to marketing and fulfilment. This is why KPIs and metrics are so important to the modern business. Having data at your fingertips that you and your team can use will make it easier to track valuable data points so you can access reports, make real-time, educated decisions, and improve your manufacturing environment.
What you measure depends on what your business is trying to achieve, but there are several KPIs that every manufacturer should know and measure. Let's review six categories of KPIs:
Inventory
Purchasing
Production
Sales
Logistics and Distribution
Finance
To download your copy of the eBook, click here, or on the button below.
FEATURED EBOOK
The KPIs every manufacturer should know and measure
Download eBook
Fill out the form below to download the eBook.