Hot or cold, Insco uses a data analytics solution to keep revenue strong all-year-round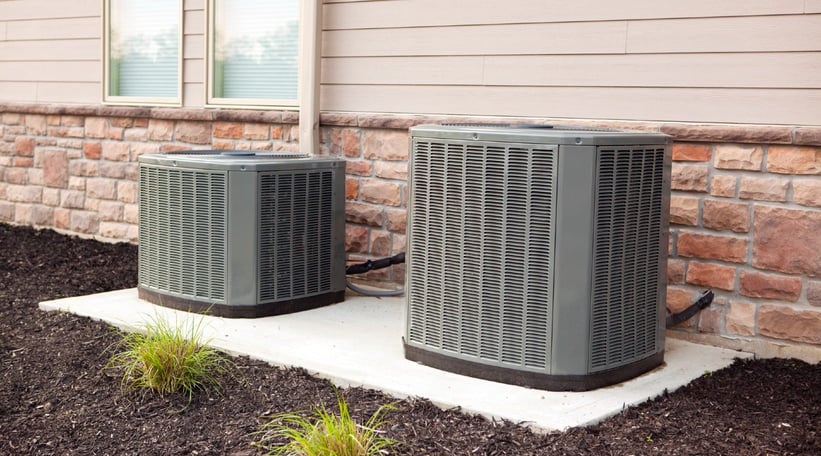 In the face of growing competition, the need for reliable data is mandatory. So an easy-to-use, data analytics solution was deployed.
Insco used a custom legacy system before moving to Epicor's Prophet 21 ERP solution (E21) in 2008. In 2017, the company added Epicor Data Analytics (EDA) powered by Phocas, to further enhance visibility across the business and maintain competitive advantage in the sector.
Team members answer own questions with data analytics solution
Insco previously used analyzing tools that were built in SQL. The data analyst exported the data to Excel and then deployed the data to the field sales and branch managers. The company moved to EDA because it wanted something easier to use and didn't want to invest time and money developing SQL skills among its staff.
Chris Brasher, Insco's business analytics manager, explained,"The company looks at the same data, but it's much easier and faster to consume the information in EDA. EDA was deployed so all skill levels can access company data and help them to do their jobs better. Our team members can answer their own questions rather than wait for a data analyst to build them something. For instance, some users rely on a dashboard to get all their key information, whereas some experienced people use EDA exclusively for queries. The breadth of use is everything and in between."
Simple dashboards in data analytics solution drive business performance
Insco has set-up central dashboards for executives, branch managers and field sales, which are accessed by each team according to their roles and responsibilities. The dashboards are refreshed daily, and what Brasher appreciates is the seamless flow of information and updates available to all users viewing the dashboards.
"We make the dashboards as easy to read as possible. We only use two or three columns and include both graphs and numbers in the dashboards," explained Brasher.
Most of the branches use dashboards as their primary sources of information, and when they want to dive deeper, they can use EDA's analyze mode. Branch managers monitor the dashboards to identify when sales are up or down and to answer why. They can now determine whether a drop relates to a product class, customer or specific metric such as profit margin.
A pre-built feature in the dashboards that Insco users find powerful is the blue customer ID hyperlink. All a user has to do is click on a button to bring up a dashboard for a specific customer. Insco chooses to embed rolling year-to-date sales data to provide a quick snapshot of a customer's overall business. It also shows where the customer is located, which branches of Insco it uses and who the sales rep is. A graph displays the seasonality of sales, as well as accounts receivable information.
Data analytics solution builds customer loyalty and deepens relationships
"EDA is a conversation driver for sales reps and branch managers,"outlined Brasher. "The solution engages the sales staff with important customer information so they can make their customer meetings more productive and use data to help their customers be more successful."
Many scenarios can explain why a particular customer is only buying one product group. EDA allows users to dig deeper into the transactional data to answer a variety of questions about customers' buying habits. The ability to use EDA and dashboards to answer questions drives conversations with customers that can strengthen relationships and build customer loyalty.
Insco sales staff has identified customers that are down in some areas and can show them the correlating data. Armed with the purchasing details, customers are more likely to tell their sales rep what's really going on with their business and how Insco can help them.
"EDA helps strengthen relationships with customers, especially when our sales reps can show our customers the data and help them understand how we can work together to help each other," explained Brasher.
Data analytics solution provides greater visibility into business
"We have exposure into areas of the business that we never had before, including some of the smaller volume lines," added Brasher. "EDA is so easy to visualize and consume. We have started tracking all areas of the business, and it has made managing our data really easy. EDA has saved us money and helped us determine whether or not to pursue certain ventures."
The Epicor data analytics solution is always improving
Brasher takes part in EDA's customer feedback group each month and was excited recently to see one of his suggestions incorporated into the monthly upgrades. As the business analytics manager, Brasher is often tasked to address situations that don't happen very frequently. When they do happen, however, he needs to know so he can run queries to track various scenarios. Thanks to Brasher, EDA's subscription service now has a button that users can click so an alert is not sent if action is not required. This has given Brasher the confidence to send some of the obscure queries to field staff knowing they are not going to get an email if they don't have to action anything.
"After two years, we continue to learn more and more, and the EDA product is constantly evolving and improving," says Brasher.
Insco is a wholesale distributor of heating, ventilation, air conditioning and refrigeration equipment (HVAC/R), stocking 15,000 parts and supplies across 37 branches in Texas and Oklahoma.The replacement side of the business is Insco's speciality, and the company was built on the adage, '
best product, best service, best people.
' After 60+ years in business, Insco's team continues to deliver on this commitment.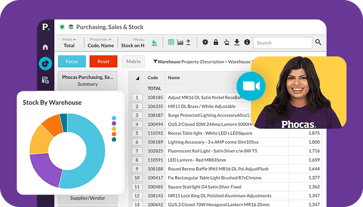 Get a demo
Find out how our platform gives you the visibility you need to get more done.
Get your demo today
Understand the past, operate better today, and plan well for the future
Whether you want to get your data organized for your team or you're looking to combine business intelligence capabilities with financial reporting, planning and analytics… We can guide you. Let's see if we can help.