Spreadsheets are great, but we've all experienced their limitations
Future-proof your operations with a business planning and analytics (BP&A) platform
Download eBook
We love spreadsheets.
No seriously, we do.
Spreadsheets are great because they are quick and flexible. But we can all agree that they were never designed for crunching big chunks of data and answering complex questions. There is only so much a pivot table can do.
In this eBook, we explain how a business planning and analytics platform can bring together your data and your people - so everyone can do more. We cover how to:
improve efficiency and productivity
achieve one single source of data truth
facilitate cross-functional collaboration and accountability
interrogate data from summary to transactional-level
visualize performance and find trends
Download this eBook by completing the short form below.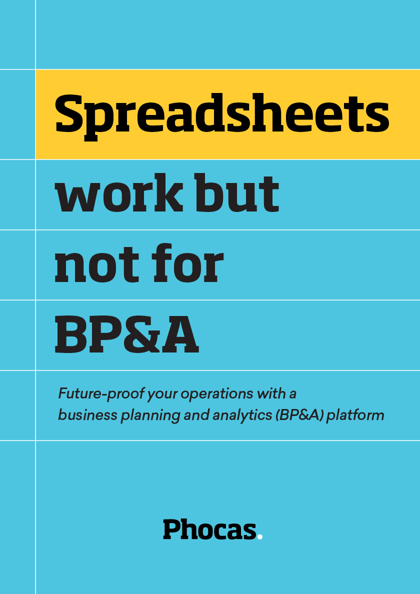 Let's download your free eBook