Top BI and data trends for 2021
When BI meets finance and other data trends.
Download eBook
Cross-check these trends with what you're doing and can do with your data
The mega trend in the business intelligence market is the application of data analytics to the finance function, resulting in a significant increase in value-adds provided across a business.
In this eBook, we outline all the exciting advancements in finance as well as provide our tips on how data is impacting other parts of the business. There has been a shift in attitude towards digital transformation and the necessity to have robust data visibility. There is no going back, and the pace of adoption is accelerating. 
Find out all about the 9 BI and data trends now:
Integrated budgeting tools and high-frequency what-if analysis 
Financial performance at the heart of an organization 
Visualizations for actionable insights 
Automation of financial trends 
Ubiquitous decision-making and data access 
Digital transformation must be in your plan 
Blending BI with AI
E-commerce rises again 
The future is still in the clouds 
Download this eBook by completing the short form below.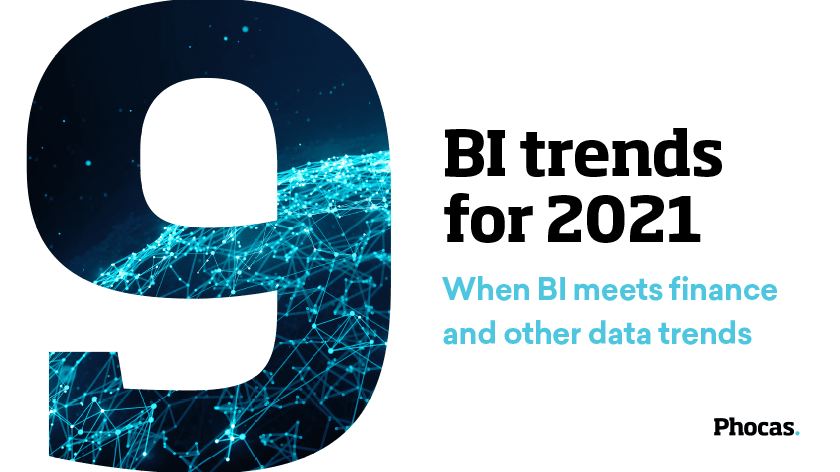 Let's download your free eBook