More validation of staffing models can take pressure off cashflow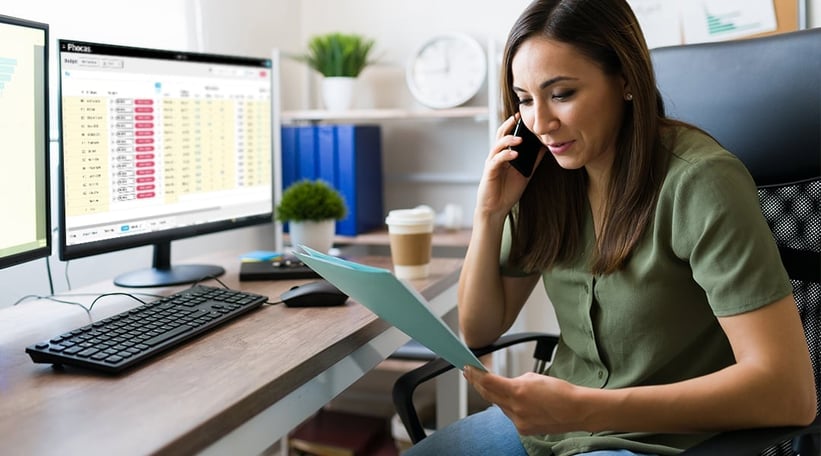 There is much debate about how best to compensate people to motivate them.
Some business owners advocate for simple models due to the work involved in administrating a more complex approach. Others believe complex models better reflect their business objectives and reward people on actual performance. 
In the current pandemic market, where talent is hard to acquire, employers may find what workers value from the employment relationship has changed. The need to offer competitive salaries plus greater flexibility is now imperative. The Phocas headcount driver tool allows HR managers to ensure that salary packages are fair and in line with the market as well as determine whether they are affordable to the business. Integrating the new headcount driver into the budget process means HR teams can structure more individually focused salary packages and test their financial validity immediately. 
By understanding the pressures on both teams, greater communication emerges between finance and human resources, helping everyone work to the same goals. So often, the human resources team represents the interest of the workers, and the finance team looks after the organization's overall financial health. Still, with the headcount driver – both parties can readily see the needs of both and make more holistic decisions.
Introducing Phocas headcount driver feature

In most sales organizations, compensation is varied. When people are selling complex products, there are more factors a company can use to measure and incentivize its sales team, such as customer retention, customer satisfaction and profitability per customer. However, creating staffing models linked to these drivers can be time-consuming and tedious to update without the right software. As a result, people often spend too much time on detail rather than looking at the big picture.
Using a dynamic budgeting tool, the finance team can align any of these measures to the individual salesperson and link to any cost line in the profit and loss using the headcount driver.
The model can also manage structuring remuneration around EBITDA versus top-line revenue. This model is most useful when the salesperson can directly influence their sales profitability by setting the price and margin and adjusting costs. With the proper access to data, this sophisticated model is a real incentive for salespeople to manage their customers and enhance their bonus payment effectively.
For companies in wholesale and retail industries, lumpy sales continue and for manufacturing —lead times are longer—due to issues accessing materials and transportation delays. To counter these effects on cashflow, companies need to plan more regularly.
Another benefit of the headcount driver is that when a change to one formula is made, this integrates across the entire process. When several variable staffing plans are built, the headcount driver can differentiate automatic updates per region and be seen straight away. For example, the recent updates to 10% superannuation payments in Australia means all people linked to an Australian benefit model are changed, making the financial impact of this adjustment immediate and transparent.
To offset the lumpy-sales-effect-on-salaries, businesses can use the new headcount driver tool to average and defer bonus payments.
Rather than pay a bonus on the last month sales, a business can decide to average the previous three months of sales and pay the bonus over time. If salespeople are used to getting a monthly bonus – they continue to get paid instalments over a longer period. Senior managers receive bonuses in this way, so the headcount driver can offer a similar solution for a company's sales staff to spread bonus payments throughout the year.
As employers continue to get a handle on where the organization, labor market and overall economy are headed, they should keep employees up-to-date and prepare them for whatever the future brings and the changes they are making to their salaries.
The need for flexible and individual remuneration plans will continue, so having headcount models that integrate with the budget and automate the ongoing financial effects will prove helpful to finance and HR teams alike.
To learn more about the Phocas Budgeting and Forecasting software, download the ebook here.