Companywide financial planning and analysis
Quickly grasp your competitive position to ask the right questions and challenge assumptions.
Download eBook
Get a holistic view of your performance by combining financial and operational data
Implementing a solution for financial planning and analysis across a business used to be a huge undertaking. Now with financially specific software built on a powerful BI platform it makes sense to move away from spreadsheets to budget, report, scenario plan and determine the new monthly forecast.
You can also automate your income statement, cashflow, balance sheet and trial balance to be in sync with regular changes in your ERP data. The software frees up your finance team's time to carry out more complex and valuable analysis while building knowledge of financial performance across a company.
The intuitive financial software allows the finance team to:
customize and add calculations such as EBIT, margins and ratios

create administrative control with filtered and restricted access

build dashboards of financial performance
drill through to transactions for quick data queries without touching the ledger
Download this eBook by completing the short form below.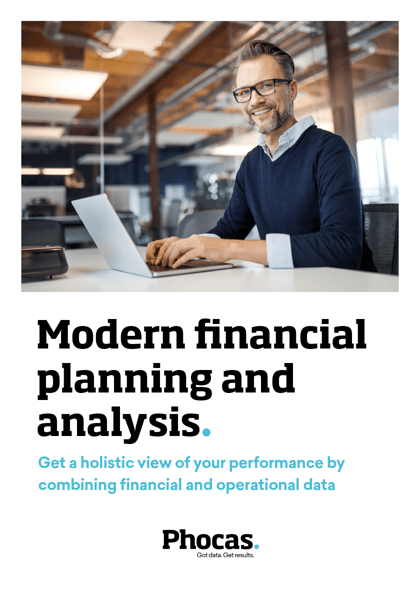 Let's download your free eBook