Take advantage of what your ERP data has to offer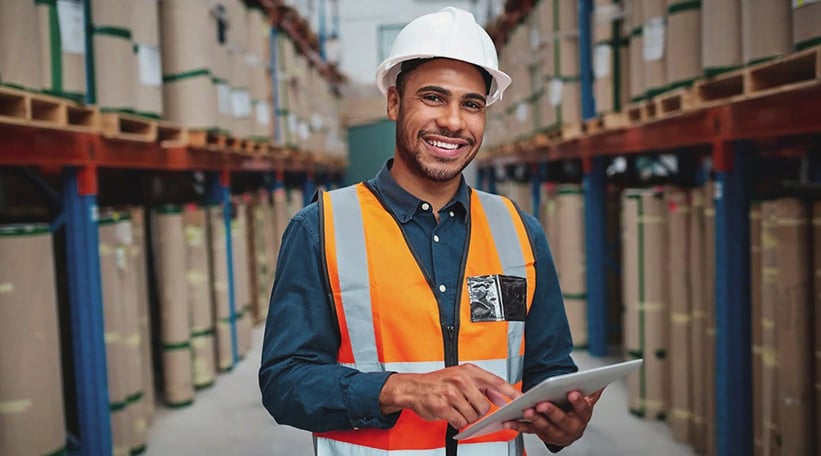 Enterprise resource planning (ERP) systems don't just help your business manage financials, inventory, customers and other key factors — it's also a wellspring of data. There are insights in your cloud ERP data that could be used to make more timely and informed decisions, address new opportunities and improve your operations over time. But sourcing, processing and analyzing all of this data can feel intimidating. Learn more about how a data analytics tool alongside your ERP system can make you feel good about data.

Being able to unify siloed data into a single source of truth
Your company generates data across the entire organization. Whether from customers, inventory management, or project updates, data flows in from all departments. So when different departments teams use separate systems, it can lead to data integrity problems.
To make informed and strategic decisions, it's essential to collect data from your various sources and consolidate it into one single source of the truth. The benefit of a single source of truth having your data in one place is that it ensures everyone in an organization bases business decisions on the same data.
Creating a single source of truth is straightforward when you use an integrated data analytics solution to connect your various data silos. When selecting a vendor, make sure it has easy connection integration with your ERP and other external data sources such as Google Analytics, currency exchange rates or CRM data.
Move from standardized reports to customized reports
Everyone in your organization relies on your ERP to store operational and transactional data, and provide useful information across production, operations and finance.
But where ERPs can fall short is the system does not provide easy access to real-time data and insights, since gathering information from the ERP involves time and effort.
A data analytics system solution like Phocas seamlessly integrates with a range of ERPs and presents your data in more visual and accessible formats. Phocas data analytics solutions takes analysis a step further. Building your own useful dashboards and scorecards is straightforward — but what really sets Phocas cloud data analytics apart is the ad hoc analysis layer, which is called the grid.
The grid makes it easy for users to follow their train of thought by moving jumping from the dashboard visualizations and drill into the underlying detail data to find answers to their most pressing questions. Users also uncover far-reaching business opportunities,and but can then easily share their findings with others in a report or dashboard format.
Accessing real-time reporting
Static reporting hampers business' ability to remain agile in the face of emerging challenges is why business leaders have demanded and sought out data analytics that support dynamic reporting.
In a Phocas dynamic report, the data is interactive. This way, any figure can be investigated, and answers can be found quickly so you can be proactive and move decision making forward.
Dynamic reporting and dashboards contained in Phocas data analytics allows you to create reports specific to the needs of your business in real time that automatically update when new data is entered into your ERP.
Proactively reducing waste, duplicated effort
Today, having quick and easy access to your company's data is one of the most cost-effective ways to improve efficiencies and increase profit margins. But, keeping up with all of the available data can be exhausting – from sales figures and inventory data to project and financial management information.
Truly understanding every level of your business is critical to running an efficient and profitable organization and one of the fundamental benefits of investing in data analytics. Data analytics has changed the way businesses adapt and enables all departments to pinpoint areas of opportunity to improve the business.make accurate decisions.
For a distribution business, data analytics gives sales leaders the ability to pinpoint new sales opportunities, easily evaluate the pipeline, and improve customer profitability. Beyond nurturing high-performing sales teams, distribution businesses have transformed the way they manage inventory evaluating key data such as sales trends by product, territory and value, minimizing excess inventory, and identifying changes in ordering patterns of a particular customer or product. to never miss an opportunity.
Manufacturers will be able to dig into data with Phocas to make smarter decisions to keep operational costs low, improve production processes and maximize efficiencies. Construction analytics allow contractors to dive deeper into their projects to save money, mitigate risk and improve project management. Drilling into key information, data analytics provides construction businesses with key answers to common questions like: Which supplier can I count on? How are my projects performing? Which jobs should I prioritize or pause to improve productivity and labor efficiencies?
Built in content, dashboards, KPIs ready to go with industry ERP data
Having the appropriate data analytics solution is vital to strategic decision making. However, one-size-fits-all solutions don't always address a company's specific needs. Cloud technology has facilitated the rise of vertical SaaS data analytics and more bespoke customized solutions like Phocas data analytics.
With smart technology vertical Saas, industries such as manufacturing, distribution, or construction have access to custom-tailored solutions that can will help them achieve a the market advantage. Because the software vertical SaaS is customized according to industry, a company's data and insights can be leveraged to address their unique problems and to discover new opportunities win more contracts.
Phocas has done the development work for these target industries so these businesses can immediately connect the software to their ERP and other data sources. All the content is built-in like dashboards, KPIs, data cubes and reports ready for the everyday user to start answering their questions. 
Phocas cloud -based data analytics provides continuous improvement in performance through the development of new features and regular upgrades, without additional cost.  The solution is easy to use since it is designed with practical problem solving, best practices in mind.
To learn more about taking advantage of your ERP data , download your eBook: Building the case for data analytics.