We are happy to be a B Corp Certified business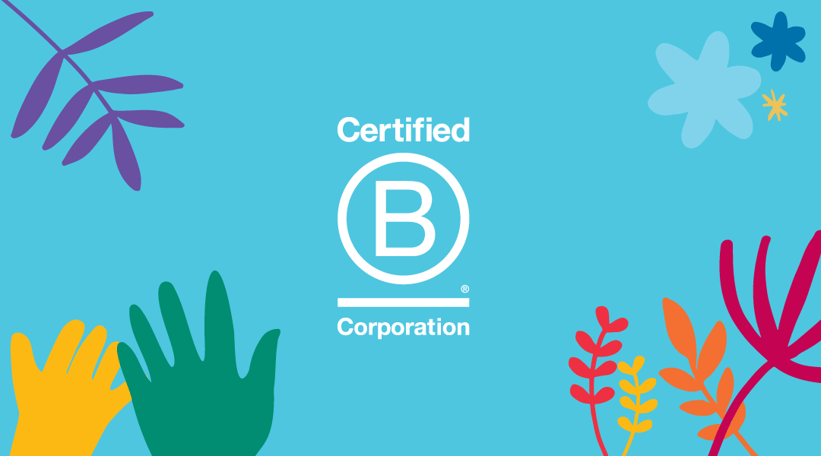 We're incredibly excited to announce that we're officially B Corp Certified. We are among more than 400 companies in Australia and approximately 5100 companies worldwide to have this certification. This shows we have met the highest standards of social and environmental impact.
It is a journey
Maintaining a healthy culture has been a priority at Phocas, and staying true to our values has successfully developed better products, forged great customer and partner relationships, and built a great company to work for. We received our certification the first time we applied, which is super impressive. We are humbled to be part of the companies with this certification and are doing our part to change how we impact society and the environment.
So, here is why this matter to Phocas.
What is it?
B Corp Certification is a designation that a business meets high standards of verified performance, accountability, and transparency on factors from employee benefits and charitable giving to supply chain practices and input materials. To achieve certification, a company must:
Demonstrate high social and environmental performance by achieving a B Impact Assessment score of 80 or above and passing our risk review. Multinational corporations must also meet baseline requirement standards.

Make a legal commitment by changing their corporate governance structure to be accountable to all stakeholders, not just shareholders, and achieve benefit corporation status if available in their jurisdiction.

Exhibit transparency by allowing information about their performance measured against B Lab's standards to be publicly available on their B Corp profile on B Lab's website.
Why a certification?
At Phocas, fun, fulfilling, and forever are the values that define our business. We are nurturing a culture of sustainability that encourages sustainable thinking and ownership so that we all positively impact the world.
Changes to the Phocas Constitution
We must consider the impact on society and the environment. This journey did not happen overnight; we have been working on becoming better social and environmental stewards. We had to update our Phocas Constitution. This set of written rules lays out how the company is governed. We had to get our Phocas Board members to amend our Constitution and approve these changes. We added environmental and social goals to our Constitution. By changing the Constitution, we must always overlay the fun, fulfilling, and forever values and must now include the planet and society as well.
Why does this matter to our customers?
We want to inspire, encourage and empower our customers and help them become more sustainable through our products in the future. We will uphold our customers to these values and look to add features to our products that can help our customers and better impact the environment. The more our customers and suppliers experience us considering the planet and society, the more they will start doing it too.
A never-ending journey
Our values at Phocas are fun, fulfilling, and forever. These values apply to our people, our customers, our partners, our suppliers, our shareholders, our fellow citizens, and the planet. As an organization, our purpose is to consider and positively impact all these stakeholders.
And most of all, we value fun, we're having a blast doing this, and we hope everyone does!