American Metals Supply optimizes inventory to adapt to change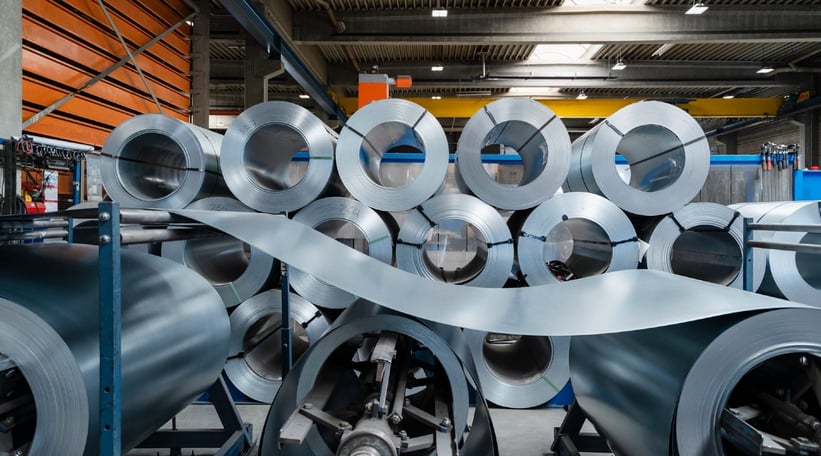 "We are using Phocas to look at our inventory levels of all our metal type lines and identify areas where we can trim the fat," said Brandon Gregory, Supply Chain Manager for AMS. "We know the value of raw steel is going down, so the longer we operate in the current business climate, the less value our raw steel inventory will have. We are working hard to sell metal, but not at a loss, while also managing current orders and new P.Os."
Gregory is spending much of his time in Phocas monitoring buy lines and price lines across his eight branches to reduce inventory levels, while shuffling surplus to other areas of the business to prepare for changes in demand and to free up cash flow. A healthy inventory means the right volumes of "A" items and lower "C" and "D" items, while also ensuring that products are at the right branches based on when and where they are needed the most.
The Phocas team worked with Gregory to add open sales and purchase data to the AMS inventory database. A new measure was created that allows AMS to see in both dollars and pounds their projected inventory levels (PIL) in addition to traditional inventory on hand data. AMS tied this into a dashboard that calculates months on hand and months PIL that can be filtered by line and/or branch to uncover areas to address.
AMS and many of its partners and customers are considered essential businesses, but job sites are closing down or changing dramatically as trades are no longer allowed to intermingle on the same project. These changes enhance the importance of consistent communications with customers and closely managing delivery schedules to match when customers will be available to receive the shipments.
"We are fortunate to be part of an industry considered essential," said Gregory. "With the uncertainty, however, we have switched from looking at an annual budget to looking at each day, week and month. It's difficult to plan and forecast, but we've always been a disciplined and numbers-driven business, so we are spending a lot of time in Phocas building scorecards, running reports, and tracking AR and inventory. We have AR cues going to salespeople and alerts going to everyone for tickets over 90, and we added day sales outstanding to all our scorecards. All of this will help us react quickly to the changing climate and the needs of our customers."
Since 1962, independent wholesaler American Metals Supply (AMS) in Springfield, Ill., has provided sheet and coil steel, prefabricated duct and fittings, and HVAC products to commercial construction projects. Today, the company operates out of eight locations serving customers in twelve states across the middle of the U.S.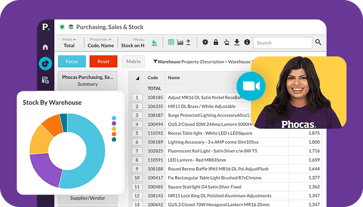 Get a demo
Find out how our platform gives you the visibility you need to get more done.
Get your demo today
Understand the past, operate better today, and plan well for the future
Whether you want to get your data organized for your team or you're looking to combine business intelligence capabilities with financial reporting, planning and analytics… We can guide you. Let's see if we can help.