Bambis implements Phocas business intelligence alongside Pronto ERP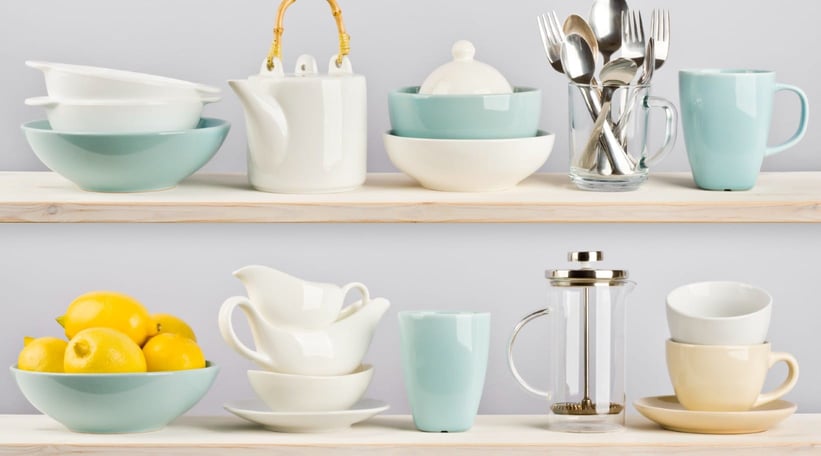 With Bambis attracting international acclaim through their marketing, growth and design, Bambis quickly became a major player in the homeware/giftware market in Australia. To get a greater business advantage, Bambis sought to instil business intelligence into the organisation. Bambis General Manager, Tony Lepore, explains that it was a long process to select the right tool for the job, but it was worth the wait, and he couldn't be happier with the results.
Before:
Prior to using a business intelligence tool, Bambis were manually extracting data from their existing ERP system as well as using spreadsheets and pivot tables in order to understand it. It was a time-consuming and frustrating process that wasn't delivering results.
Bambis therefore identified the need for a proper business intelligence system and were evaluating a number of business intelligence tools. After serious evaluation, the stumbling block for Lepore was the high risk associated with implementing a BI tool. Months of time and effort would need to be invested, without any guarantee that the end result would meet their needs.
Seeing is Believing:
Phocas came to the party quite late in the game, and Managing Director Rick Toepfer remembers vividly the exasperation that Lepore was experiencing.
Consequently, Toepfer took the step of dispatching a senior member of the Operations team one rainy day. That very same afternoon, Phocas was up and running with Bambis data. "For us, seeing is believing", says Lepore. "We could see exactly what we were getting, and what opportunities it would open up for our business". An agreement was reached a few days later to complete the full implementation of Phocas.
Results:
"The results are staggering. It is as if someone has turned a huge spotlight on our data", Lepore said. "Visibility is excellent and our sales team is absolutely rapt. They are now asking all the right questions." Lepore has also discovered that the simplicity and ease-of-use that Phocas brings is outstanding, "as people with no IT skills are now leveraging data like pros!".
This combination of simplicity, high visibility and high speed ("it's super quick") has given Bambis the ability to take their corporate decision making to a level that was hard to imagine before. They are able to get more out of their data, interrogate it in weird and wonderful ways and be confident of finding the right answers.
This enables them to be quicker, more nimble on their feet, and ultimately more responsive to their own marketplace. Lepore is particularly pleased with how well Phocas was adopted by upper management at Bambis. "Some directors who typically wouldn't go anywhere near a spreadsheet in the past are now avid users of Phocas!", he says. And to top it all off, the "service has been fantastic".
The Future:
At present, analysing sales data through Phocas "has had a significant and positive impact on our business and we have been able to uncover opportunities we simply would not have been aware of beforehand", Bambis GM Lepore said. Lepore has big plans for Phocas in the future, and with potential to include General Ledger, Purchasing and Inventory databases, there are many more opportunities to uncover.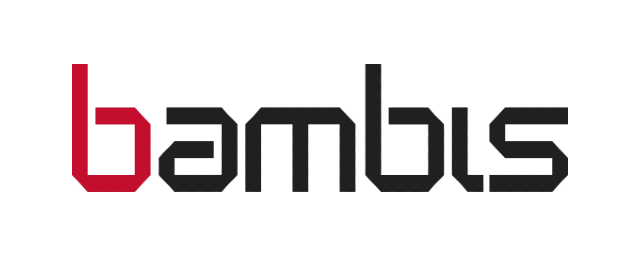 Bambis is a progressive Australian company specialising in the design of contemporary homewares and furniture. With global brands such as Salt & Pepper and Curtis Stone, Bambis offers fashion for the home and function for the kitchen.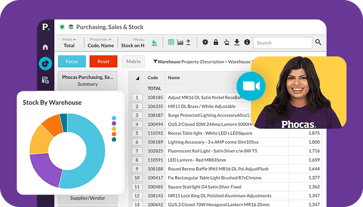 Get a demo
Find out how our platform gives you the visibility you need to get more done.
Get your demo today
Understand the past, operate better today, and plan well for the future
Whether you want to get your data organized for your team or you're looking to combine business intelligence capabilities with financial reporting, planning and analytics… We can guide you. Let's see if we can help.