Benbow Steels supports 2x growth strategy with immediate business insights.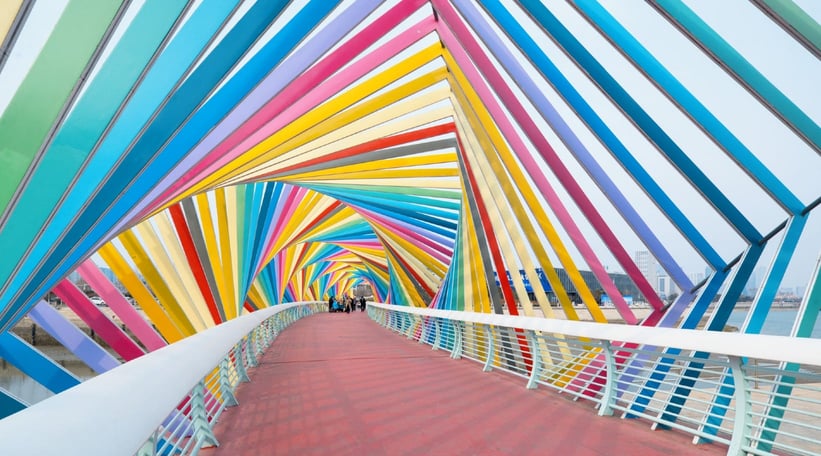 Benbow Steels navigates supply chain constraints and successfully scales the business while upskilling employees with self-serve reporting capabilities.
Supporting two-fold business growth with detailed reporting
Benbow Steels prides itself on offering its customers a broad range of products with no minimum order size, unrivalled service from its team, and same-day (local) or next-day delivery service across the UK as standard. The organisation has been wildly successful and, in 2019, set out on an ambitious expansion strategy to double its capacity.
Benbow Steels' plan was to move to a new, larger factory, build offices, and add a processing line. The organisation was relying on legacy systems, including a combination of Sage (accounting), and basic documentation in the form of email and Excel spreadsheets. The team recognised that they needed a new process to manage Benbow Steels' two-fold increase in business data.
Sam Benbow, Director at Benbow Steels, and Simon Benbow, Managing Director at Benbow Steels, decided it was time to introduce their first ERP system. Finding a solution that would work in synergy with Benbow Steels core tenants of choice, service, and delivery was key. "We needed software that could really understand our business so that we could get the most out of our growth," Sam explains.
Benbow Steels selected iMetal for its ERP. With the system embedded in the business and tracking production, quantities, and sales activity, Simon could see the potential benefits of providing his wider team with access to insights. The problem was that extracting data from the ERP to identify trends and sales opportunities was a complex task. To complement iMetal, Jonas Metals Software suggested that Simon investigate how he could quickly get the data insights he wanted with Phocas.
From creating a complex report in weeks to delivering in minutes
Simon was quick to see the benefits of Phocas's easy-to-use interface. Now, he is proud to demonstrate how reports that were previously difficult to obtain can be created within Phocas in just a few clicks. Faster reports mean the business can rapidly act on insights. "My team can now swiftly respond to opportunities," Simon shares. "It's made a huge difference for our business."
Benbow Steels can respond quickly and flexibly to the needs of customers. "Phocas offers the speed and insight I was looking for," Simon says. "I can answer questions within seconds and inform customer conversations on product sales and price points."
Unlocking potential with immediate insights
The commitment the organisation made in 2019 to double its capacity and its profits has been a story of steady growth.
Benbow Steels is better able to strategise. "Now, I can view data that helps us anticipate the needs of customers," Simon explains. "We can scale the business, maintain our pace, and still manage to be strategic with our ordering, stock, and sales margins."
Growing incoming business alongside capacity has been critical for success and wouldn't have been possible without the right technology. "Phocas has enabled us to identify opportunities to build our business, especially through our existing customer base," Simon explains.
"Phocas supports our competitive advantage by enabling us to make faster and better-informed decisions." Simon Benbow, Managing Director at Benbow Steels"
Simon Benbow— Managing Director - Benbow Steels
Delivering reliability and consistency despite supply challenges
Benbow Steels' needs are evolving, and Phocas continues to offer leading solutions. With ongoing product supply challenges and significant fluctuations in material costs, being fully aware of and staying in control of business capital has never been more critical for Benbow Steels. By adding Phocas analytics, to their processes, Benbow Steels has moved away from cumbersome spreadsheet reporting to a streamlined view of stock levels.
Benbow Steels' operations team is also benefiting from Phocas reporting and has gained insight into spare capacity on the production line. "By measuring a fully loaded line against partially loaded lines, we know we've got spare headroom and can see the trends to support our growth model," explains Simon.
Data access and reporting independence for everyone
Adoption of Phocas continues to increase across business departments as new processes replace manual documentation and spreadsheets. Whilst senior leaders, finance and managerial teams lead the way in daily usage, Simon is keen to give everyone at Benbow Steels access to the data.
We're all upskilling and, thanks to the educational resources that Phocas offers, it's not difficult," Sam says.
As teams continue to expand their knowledge, they uncover additional Phocas features and benefits. Simon adds, "The flexibility and breadth of insights within Phocas will support our planned business growth for the foreseeable future.
Benefits for Benbow Steels
Customer satisfaction
With access to immediate insights and real-time information, Benbow Steels can now respond quickly and flexibly to best serve the needs of their customers.
Fast reporting
Quick, easy access reporting is enabling the type of rapid action on insights that are keeping Benbow Steels ahead of the competition.
One source of truth
Implementing a new ERP in partnership with Phocas Software has created one reliable source of truth for the whole team and has created a solid foundation for their 2x growth strategy.
Benbow Steels Ltd
is an independent colour-coated steel supplier based in the West Midlands. Established in 2006, the company is committed to delivering a unique service through its three tenants: choice, service, and delivery.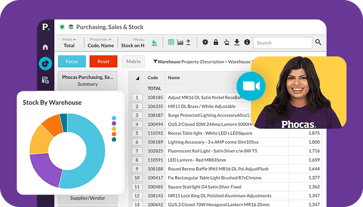 Get a demo
Find out how our platform gives you the visibility you need to get more done.
Get your demo today
Understand the past, operate better today, and plan well for the future
Whether you want to get your data organized for your team or you're looking to combine business intelligence capabilities with financial reporting, planning and analytics… We can guide you. Let's see if we can help.