Connor Co enhances Epicor Eclipse ERP with Phocas Business Intelligence Software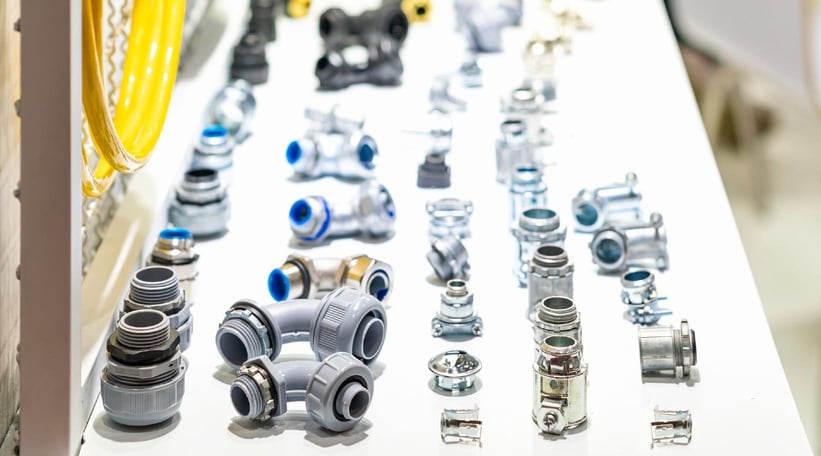 "The minute we saw it, we thought it was too good to be true. It really is the perfect complementary product to Eclipse".
Julie Driscoll, Director of IT at Connor Co shares her experience with Phocas BI and the benefits it has brought Connor Co.
Why Bring on Board a Business Intelligence Solution?
"Everybody knows that the data is in Eclipse. However, I found that people were hesitant to kick-off a report within Eclipse. It can be cumbersome and time consuming to run reports, and sometimes you are constrained as to what the report will allow. A lot of training is required".
"For the past three years, Phocas has been working alongside our existing Eclipse system. It organizes our data and gives it to us, right at our fingertips, in a matter of seconds. Our key managers now use Phocas with ease, as do our branch managers. Once we installed the link on their desktop they migrated to it very quickly", Driscoll said.
What are the Benefits for Connor Co?
"Phocas gives us the ability to discover our data, rather than just look at static reports. Ultimately, we can use Phocas to identify where to focus our efforts in order
to increase sales. For example, upper management often jump into Phocas for immediate answers to questions, like 'what is shifting'? Are we gaining new sales in certain areas or is something trending downward? In tough times, we have really noticed which customers are struggling and which products aren't being sold as much. We can start to analyze lines of products within specific vendors, and this helps us to know when and where to target efforts, and to make better business decisions".
According to Driscoll, Connor Co found other benefits from Phocas.
"Another example is our marketing department who often run sales promotions. We can monitor this regularly in Phocas, to see how close they are to achieving their targets in real time. There is no way we could do this in Eclipse".
"We actually had trouble with one vendor. We used Phocas to track those sales being lost – and we were able to show them exactly how much business they were missing out on! Although we didn't have any reports set up to specifically deal with this problem, we were able to get straight to the point within a few moments. If we had done that in Eclipse, it would have been hours of reporting".
"We even use Phocas live in sales meetings. And we would frequently analyze a customer's sales, export it to Excel and send it over to our customers."
How was the Phocas Integration with Eclipse?
"It was seamless. Phocas knew the Eclipse layout (it was obvious they had worked with many other Eclipse sites) so there really wasn't any learning curve for either one of us. Implementation was just a matter of weeks – but that was just because we chose that pace! It was very straightforward."
How would you sum up Phocas?
"It is a great user friendly BI solution, especially for the price, and it allows us to analyze sales and purchasing within a matter of seconds. We have the ability to look at variances and compare the data at the click of a mouse. In fact, if we tried to remove Phocas, it would not go over well! If other Eclipse users can see it, they will be very impressed."
Connor Co is a wholesale plumbing, heating and industrial company which carries a broad range of product lines across 23 locations. With around 5,000 active customers and over 300 primary vendors, Connor Co uses Activant
Eclipse
as their ERP.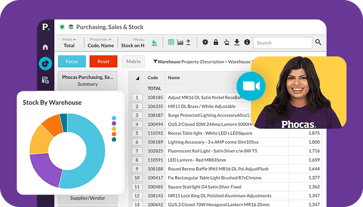 Get a demo
Find out how our platform gives you the visibility you need to get more done.
Get your demo today
Understand the past, operate better today, and plan well for the future
Whether you want to get your data organized for your team or you're looking to combine business intelligence capabilities with financial reporting, planning and analytics… We can guide you. Let's see if we can help.