Crescent Parts & Equipment makes faster business decisions using Phocas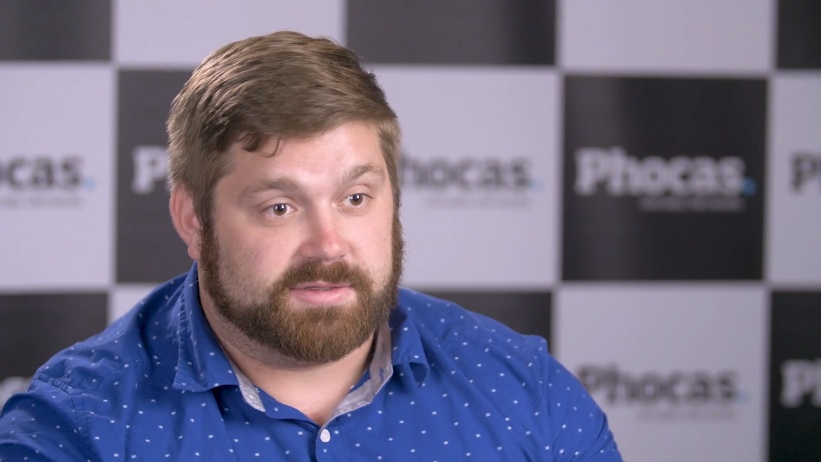 Crescent Parts & Equipment quickly analyzes pricing, identifies opportunities and makes data-driven changes with Phocas data analytics and rebates.
Frustrations with multiple data analytics tools before Phocas
Managing the vast data resources of a growing business across multiple locations can be a major challenge.
Crescent has used a variety of tools in an effort to provide reporting capabilities and some self-discovery analytics, including Hyperion, MITS and Microsoft Power BI. Crescent rolled out MITS in 2012. A third-party consultant managed the tool for the business, and many of Crescent's staff were dissatisfied with the software.
The company was unable to do a full rebuild during the weekday with their software providers, so Nick Deccio, Controller and Director of Business Intelligence for Crescent, was going through the process of rebuilding the previous day and adding the data to what they already had.
On the weekend, he would initiate the full rebuild. Often, he would come in on Monday to find that the data was not finished rebuilding and reports weren't sending.
With these challenges, Deccio decided it was a good time to start shopping around for a single solution that could meet all of Crescent's data analytics needs.
"The changes from our software providers certainly jumpstarted our search, but overall our users wanted more freedom to make self-discoveries and needed a solution that made data more interactive," said Deccio. "We also needed something with better uptime and reliability, as well as speed, because we simply could no longer afford to wait 24-36 hours for our data to update or produce reports."
Discovering Phocas
After researching other BI tools on the market, including DOMO, Sisense, Qlik and MITS, and reviewing BARC's The BI Survey and Gartner Magic Quadrant reports, Deccio and his management team decided Phocas was the right solution for Crescent.
"I found Phocas to be forward thinking, quick to adapt to customers' needs and proactive in rolling out new features. That [was what] really sold our team. This was not what we were seeing with our combination of tools, which were stale and not addressing the hot topics or how we do more with our data."
"We could see that the people and support were outstanding, and from what we saw the past two years at TUG [events], Phocas was a no brainer," added Deccio.
Note: The User Group (TUG) is an independent non-profit association of Infor distribution product users.
The implementation process went quicker than Deccio expected as the company was up and running on Phocas in six weeks. Integration at a sister company took less than three days.
Access and speed grow the use of data analytics
Today, Crescent has 80 Phocas licenses and nearly every department in the company uses the data analytics solution.
"What we found...is that our sales team was frustrated," said Deccio. "Some were logging in [the old system] once a year, but since we introduced Phocas, the amount of people logging in has increased by 1,000 percent. We are getting full participation from sales in Phocas."
Deccio attributes the engagement with Phocas to the solution's access, ease of use and speed.
"Wherever I have a pulse I can access Phocas and speed is a big factor," added Deccio. "My users aren't confined to predefined user sets, so whatever path we want to go down with our data, we can go in Phocas. My team loves the free-flow thinking and the ability to look at things from different angles."
Right products, right time, right location
Deccio also values the inventory tracking capabilities, which ties into the sales side of the business.
"The ability to understand stocking strategies from a branch perspective and where we are going to run out of stock has been helpful for our purchasing and branch staff," said Deccio.
Something as simple as seeing quantity on hand and quantity sold was difficult, but Phocas allows users to place these data streams side by side.
"Phocas is facilitating communication and making sure that we have the right products at the right time at the right branch."
Better pricing strategies and new reporting capabilities
In addition to sales and inventory, Crescent has developed pricing databases that are helping users understand all the pricing levels awarded to customers, as well as tracking stale or outdated pricing records.
"Deccio added, "The last thing we want is to make our customers feel neglected; we want to make sure that they are taken care of. The database will help us quickly analyze our pricing and identify where opportunities exist and where we need to make changes."
According to Deccio, one of the best features of Phocas so far is a new defective warranty report that allows users to look at the quantity of units sold to a vendor and the quantity of units returned. It then calculates a defective return rate, which allows Crescent to negotiate scrap rates with vendors — typically greater than they have been.
Making data actionable and deployable
Deccio and his team recognize more opportunities for Phocas across the business from gap analysis and CRM to finance to rebates management.
For Crescent, the difference between Phocas and its previous solutions is the adoption from team members, and the ability to know what to do with all of the data and take action.
"There is a difference between understanding data and making it actionable and deployable," said Deccio. "We've struggled in the past because we didn't have a good platform. We had other tools, but they didn't allow us to get down to the level we needed to impact our business. With Phocas, we get actionable data and that's becoming part of our culture."
Since deploying Phocas, the company has seen record sales months with growth of 25-30% over last year.
Deccio added, "While we can't attribute all of that success to Phocas, we know it has helped our business. People are making better decisions faster, and rather than spending hours trying to find golden nuggets, they are finding better opportunities to sell. We are in a better place with Phocas as our BI solution."
Crescent Parts & Equipment
(Crescent) is a third-generation family-owned wholesale distributor of HVACR parts and equipment.
The company started servicing customers in Missouri and southern Illinois 75 years ago and today operates 15 locations, including branches and distribution centers. Crescent has 130 employees that manage more than 29,000 product records and nearly three million lines of record.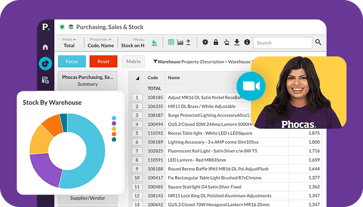 Get a demo
Find out how our platform gives you the visibility you need to get more done.
Get your demo today
Understand the past, operate better today, and plan well for the future
Whether you want to get your data organized for your team or you're looking to combine business intelligence capabilities with financial reporting, planning and analytics… We can guide you. Let's see if we can help.