Financial statement automation provides significant time and resource savings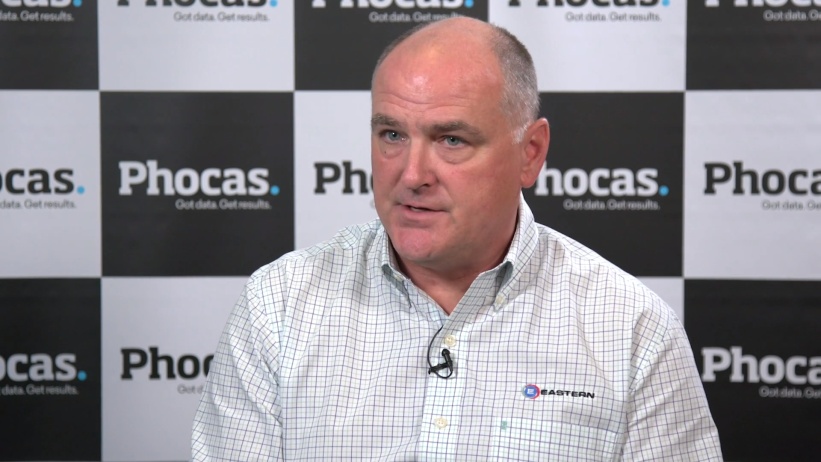 Plumbing distributor increases access to data across the business, automates financial statements process and protects cost advantages.
A dedicated approach to BI
Up until recently, Eastern had struggled to deploy an effective business intelligence (BI) strategy.
Nearly 10 years ago Eastern deployed MITS, but despite its extensive reporting capabilities, users found it difficult to create their own reports and to do any type of calculations.
A couple years later, the company was introduced to Phocas at an Eclipse conference. The software was well received by associates who found it more accessible and easier to use. However, the company opted to return to MITS a year later after the management team was part of a demo that promised new dashboards and other needed capabilities. A couple of years later, the specific integrations did not happen, and the company decided to switch back to Phocas.
"The switching was a direct result of us not having a champion for BI." said Dennis Karpinski, director of e-commerce and business analysis at Eastern Industrial Supplies. "We wasted time and money in prior years by not having someone dedicated to BI. That changed when I took my new position and once Phocas released its Financial Statements module. I knew that if Financial Statements would do what I thought it would do, Phocas would be worth the expenditure just for the financial module alone."
Upgrading the financial statements process
Eastern's financial statement process included running reports in Eclipse, printing and scanning them as a PDF, hand-keying financial numbers from Excel into dashboards, making PDFs of the dashboards and then manually distributing them to stakeholders.
If there were errors made along the way or decisions to change numbers, the finance team had to start all over.
Karpinski added: "This cumbersome process was the big draw for Phocas Financial Statements. The ease at which you can do formulas within Phocas became a no brainer. Once I showed it to our management team, they realized that we would be just scratching the surface of what we could be doing with our data, and moving back to Phocas was a unanimous decision. I also knew going in this time that Phocas was the one that I wanted."
The biggest impact of Phocas is the ability to recreate branch and corporate income statements and balance sheets. Karpinski recreated them in Phocas so Eastern's 17 branch managers and its new regional managers no longer have to wait for accounting to get everything done and distributed. Phocas has automated a manual process, allowing managers to access the financial information that is relevant to them and their specific locations. This includes the income statements and balance sheets, as well as a return on sales reports that determines how branches are financially rewarded for meeting financial goals. Once the controller completes the financial statements, an email is sent with a link that gives everyone access to the reports.
"Automating our financial statements was a major step for our company and is already saving time and resources," said Karpinski. "Branch managers, regional managers and executives now have access to dashboards that give them a snapshot of what is happening with the business, including one-day, month-to-date, year-to-date sales; gross profit percentages; and average sales per invoice, among other data points."
Perhaps the person benefiting the most from Phocas Financial Statements is Eastern's controller who now saves two full business days by not having to manually create and update financial statements for 17 locations and the company. In addition, the data is more accurate, and if any changes need to be made, the documents can be updated quickly.
Expanding BI benefits across the business
Beyond the financial statements, Karpinski has created a variety of dashboards that make it quick and easy to access and analyze data for several areas of the business.
Karpinski created inside and outside sales dashboards that allow sales reps to see what they are doing by month-to-date and year-to-date with variances. They can see where their customers stand from an accounts receivables and aging standpoint and drill down to see a variety of transaction level details, including bill-to/ship-to reports. One of the company's biggest costs is freight, so Karpinski created a dashboard that highlights month-to-date and year-to-date freight-based spending. The data tracks how branches are billing, collecting or allocating freight costs.
"Our goal is always to break even or make a little money on freight, and Phocas now allows us to drill into transactions to see if someone has expensed freight or not billed a customer," said Karpinski.
"We've never had a tool like this, which we use to reconcile how branches or the company as a whole is doing with freight costs. If there are ever questions, we can go into Phocas and find answers."
Dennis Karpinski — Director of e-commerce and business analysis at Eastern Industrial Supply
Using data to protect cost advantages
Procurement is also now using Phocas to track the number of months of inventory on hand and monitor particular price lines for how much is in stock, how much is committed, and how much is associated with a bid and not an open order.
"Multiple times procurement has come to ask for help and Phocas has allowed us to automate traditionally manual processes," added Karpinski.
Recently, new international steel tariffs were announced, which could have enormous impacts on Eastern's pipe, valves and fittings business. Procurement came to Karpinski looking for data on piping price lines, specifically how many are on hand, committed, sold and their average cost. The department is using the data to determine what they need to buy in light of the tariffs, what products they need to unload and where the company's average product costs will be below the tariffs so they can protect their cost advantage.

Before Phocas, the process for finding out this level of information would have taken hours, if not days to complete. With Phocas, Karpinski was able to put together the report in 30-45 minutes.
"We can now take the data that has always been there, manipulate it and distribute it quicker than we have ever done in the past. This is already having a significant impact on our ability to make decisions about expenses that are coming up, reducing and moving inventory, identifying purchasing needs and what products are not moving. We could not get where we are today without Phocas. The data is finally usable and in the people's hands that need it.
What's next? Rebates management
Phocas is working as planned, and Karpinski plans to continue expanding its reach across other areas of the business, including sales, customer service and rebates management.
The company is in the process of deploying Phocas Rebates to help track vendor rebates.
"We anticipate that we will easily recoup the cost of the Rebates module," said Karpinski. "Given our size, we know we have missed something along the way. By automating the rebates tracking process through Phocas, we can reduce the time, as well as much of the hassle and stress involved with tracking rebates in a spreadsheet or email. We are confident it's going to be an enormous success."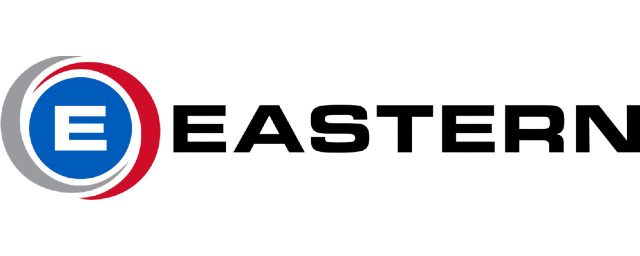 Eastern Industrial Supplies (Eastern)
is an independently owned distributor of pipe, valves, fittings and commercial plumbing products. Based in Greenville, S.C., Eastern has 16 branches and 3 support locations across the southeastern United States generating more than $100 million in annual revenue.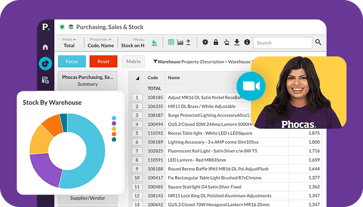 Get a demo
Find out how our platform gives you the visibility you need to get more done.
Get your demo today
Understand the past, operate better today, and plan well for the future
Whether you want to get your data organized for your team or you're looking to combine business intelligence capabilities with financial reporting, planning and analytics… We can guide you. Let's see if we can help.