Accurate data eliminates guesswork from business planning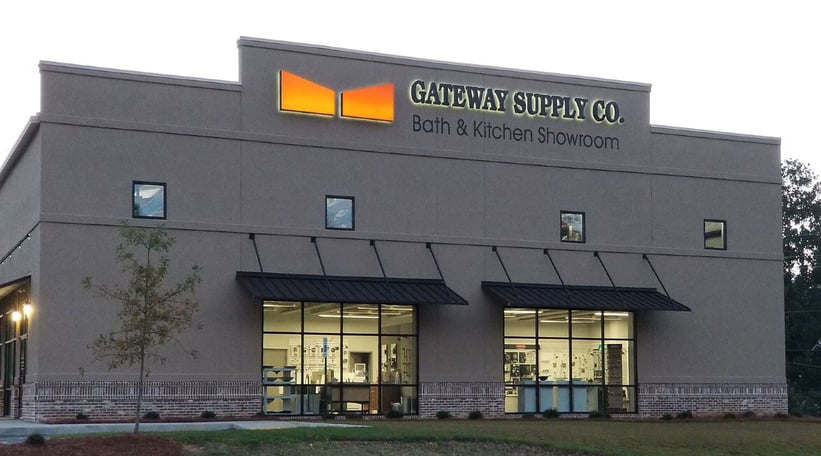 Gateway Supply management relies on Phocas data analytics to dictate what the company is going to do next, in all areas of the business
"Our company is 35 percent larger than 2014, and in 3-4 years and we have opened a second distribution center," said Chris Williams, president of Gateway Supply.
"Currently, we operate nine modules and 10 separate databases within Phocas. We've recently added an RF module, and we are in the process of adding financial statements and also looking at the customer profitability module. Phocas is critical to our operations, and it would be difficult to run our business without it."
Right sizing store launches
As Gateway has grown, Phocas has helped the company to right size their locations, which means opening new locations with the right levels of inventory.
Gateway launched a new location in Hilton Head, S.C. and the way that inventory was allocated to the store was based on information aggregated in Phocas.
"Prior to Phocas, we would simply guess what we were going to sell in our new locations," said Williams. "Today we have the ability to back up what we are doing. We start by looking at what products are selling in other locations, and then send the data from Phocas to an Excel spreadsheet, which is uploaded in an Eclipse P.O. and sent to the various product vendors. The last several stores have opened this way."
Williams estimates that using this method has reduced the process of selecting inventory from days or weeks to a matter of minutes.
He added, "Our accuracy rate is also much higher, roughly 80% correct right off the bat, and there is no way we could do that without Phocas."
Heavy usage throughout the company: all data is at their fingertips
Phocas is a management tool in Gateway, and its management team uses the software to dictate what the company is going to do next, from accounting to staffing.
It's one of the reasons that Gateway increased its users from 20 to 80, which will allow department managers to automatically email reports to staff members.
"If I were asked if Phocas has paid off for us, I would suggest you give me a real question because it is used heavily by a number of people across our business," said Williams."
Among the departments relying on Phocas is the accounts receivables (AR) team, who starts their day in the data analytics solution looking for customers that are behind the longest on payments.
"When it comes to accounting, we don't waste time on things that don't need our attention, which means on a daily basis we don't worry about roughly 90 percent of our data," said Williams.
"Printing an AR report from our ERP required manually scanning more than 1,200 customers. Phocas allows us to quickly identify the 10-15 that we need to work on for that given day so that we can be more efficient and work smarter."
Staffing is another area that is helping Gateway grow the right way.
Two years ago, Gateway added to Phocas an operational database that tracks a variety of staffing performance benchmarks. The data is open to all managers, so when they feel they need to hire a new team member, the conversation starts with Phocas.
"We look at metrics such as gross margin per employee and sales per employee, and unless they are meeting or over the standards, then we can't justify adding more people," said Williams. "All of the data is at our fingertips
Data is at the heart of conversations
Phocas is at the heart of Gateway's data-driven culture, allowing Williams and his teams to have more informed internal and external conversations.
The company is working with Phocas on a new inventory module that will make managing and balancing inventory faster and easier for multi-branch companies. Gateway is also testing new incentive programs in two locations with the Phocas RF module to make order pullers more efficient. Rather than driving competition between people, warehouse managers will now use historical data captured in Phocas to help improve performance and drive gross profit per employee. Williams fully expects Gateway to continue adding data points and using Phocas to analyze the information to make decisions, calling the process "central to what we do."
"There are a number of people within our company that will retire soon. For those that replace them, data analytics needs to be part of their central core," Williams added.
A literal showstopper
Just how important is Phocas to Gateway?
Williams cited a recent experience when he cut a meeting short because he couldn't access the Phocas inventory module.
"It was a fluky thing on our end, but it suggests how critical Phocas is to our operations. It's a showstopper if it's not available."
Gateway Supply (Gateway)
in Columbia, South Carolina has served plumbing, HVAC and mechanical industries since 1964, and is a long-standing Phocas customer. At the time we
first wrote
about the company's experience with our BI software in 2014, Gateway had been a customer for more than four years. Jump forward to 2019, and not only has Gateway grown — the number of ways that the company is using Phocas has also increased.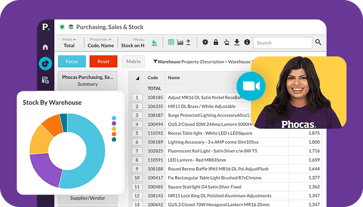 Get a demo
Find out how our platform gives you the visibility you need to get more done.
Get your demo today
Understand the past, operate better today, and plan well for the future
Whether you want to get your data organized for your team or you're looking to combine business intelligence capabilities with financial reporting, planning and analytics… We can guide you. Let's see if we can help.