Jardan slashes reporting time with Phocas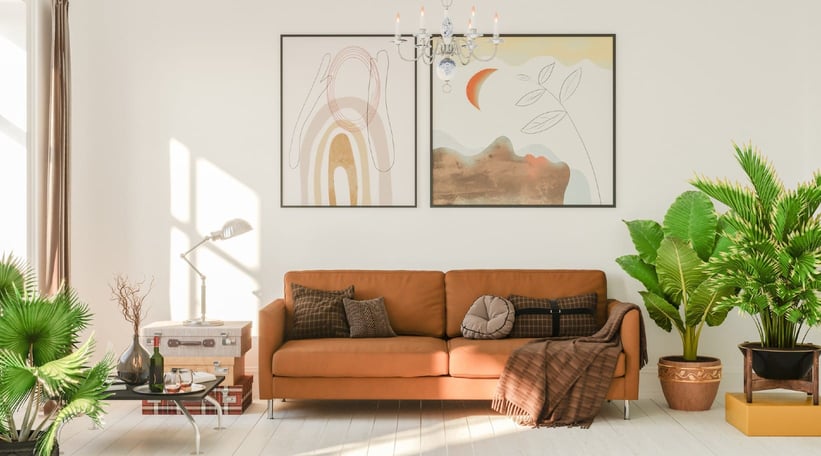 Australian-based furniture retailer paves the way for growth with faster reporting, powerful analytics, and better decision-making. As the business evolved, their data and reports struggled to support decision-making.
"It was difficult to create reports," says Luisa Bernardi, Merchandise Planner at Jardan. "I would need to set up multiple Excel spreadsheets and they took hours to run. Our weekly Monday morning trade reporting, for example, would take up half a day".
The team needed to cut down on reporting time and find a way to support better decision-making, so they turned to Phocas for help.
Reports in minutes, not hours
Since introducing Phocas, the time spent on reporting has reduced dramatically for the team.
Instant results via dashboards have replaced the half-day wait for trade reports every week. "It's so easy now as everything is always there," says Luisa. "I can easily share trade reports, so everyone knows our top sellers, our best-performing products, and how our last week went".
Phocas has also helped create faster turnarounds for more detailed reports with high volumes of data. "It would take weeks to set up reports that would compare product performance over the past six months," says Luisa. "Whereas with Phocas, it takes less than a few hours. This one exercise has saved me two weeks' worth of work".
A clear view of performance
Before Phocas, people from across the business struggled to understand the meaning behind the numbers. Flexible data views have made it easier to present data in a way that everyone understands. "With Phocas, you can easily send a graph with a pie chart, and everyone knows what's going on," says Luisa.
Phocas also allows the team to shift from viewing high level performance to granular, location-specific data with ease. "Within a few minutes, you can drill down into the detail or split data to really understand what's happening," says Teresa Hall, Database Developer at Jardan.
Accessible to everyone
Both Teresa and Luisa have reduced the time spent helping non-technical teams get the data they're after.
"In different roles, you have different skills, so some people may be less confident in using Excel," says Luisa. "They'd then ask me for the information, so I would spend days making reports for everyone. Now, all the data we need comes straight from Phocas, so it's easy for everyone to just go and get their own," says Luisa.
Teresa has also been impressed by how accessible Phocas is for everyone. "I'm astounded at how well-designed Phocas is for both technical and non-technical people," says Teresa. "You can be exploring your chain of thought, then you can mess it all up and just click reset".
"It would take weeks to set up reports that would compare product performance over the past six months. Whereas with Phocas, it takes less than a few hours. This one exercise has saved me two weeks' worth of work"
Luisa Bernardi — merchandise planner, Jardan
Adding genuine value
Thanks to the hours saved in creating reports, Luisa has more time to focus on strategy. "I can now do more analysis and focus on other areas to help grow the business. Before Phocas, I just didn't have the time".
As a result, Luisa can now share information across the business and help drive better decisions. "With Phocas, I can get valuable information out to key stakeholders," says Luisa. "For example, we can easily identify what our customers are buying and what they're interested in, then quickly sort stock on the floor with the right product and quantity".
Looking to the future
Jardan's goal is to continue expanding, whether it be through new product lines or entering new markets. And they'll continue to use Phocas to drive key business decisions to help them get there. "Phocas helps use deliver accurate and timely information every day," says Luisa. "It enables us and our team to make better decisions".
Benefits for Jardan
Customer behaviour analysis
Jardan staff can view different revenue streams, identify high-performing products, and find new opportunities. Flexible data views make it easy for different teams to understand results.
Inventory management
With timely information on what customers are buying (and not buying), inventory management staff can respond quickly to ensure they have the right product mix and quantities in stock.
Risk management
Reports are timely and accurate while saving hours for finance teams. Staff at Jardan now have the information they need, when they need it, and can respond to change fast.
Jardan
is an Australian family-owned furniture business that has designed and handcrafted furniture in Melbourne for over 35 years. In that time, they've grown to a team of over 170 with two manufacturing sites and five stores across Australia.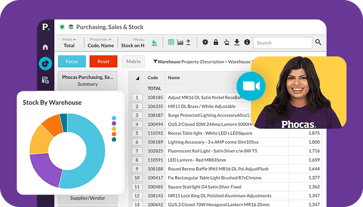 Get a demo
Find out how our platform gives you the visibility you need to get more done.
Get your demo today
Understand the past, operate better today, and plan well for the future
Whether you want to get your data organized for your team or you're looking to combine business intelligence capabilities with financial reporting, planning and analytics… We can guide you. Let's see if we can help.