Sales team empowered with easy-to-use BI software, reducing need for IT support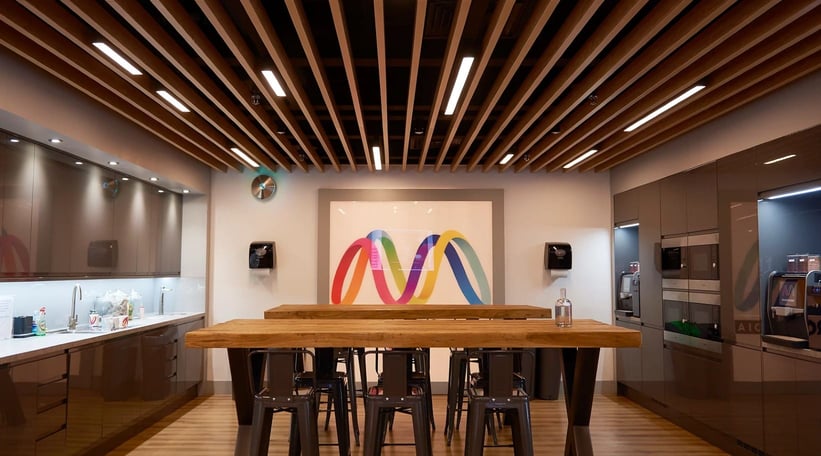 Luceco became a data-driven sales organization that is building stronger, more loyal customer relationships using Phocas Business Intelligence.
Overwhelmed IT team
Luceco has always maintained well-structured command of its sales data.
As the company has grown around the world, data has played an important role in understanding the buying habits of customers and the relationship between demand and production and supply chain. Years ago, the IT department, led by IT Manager Richard Gardner, developed a program that structures the sales data in a way that simplifies analysis. Where the company struggled was the ability to empower the dispersed sales team to use the data on their own. All report needs end up with the IT team.
"We are great at writing reports, but every time a sales manager wanted a report, the IT team had to write a new one, which could take an hour or more. Every time someone wants to analyze something different, they would have to come to IT and make a request. Sales people want to know something different every day, and honestly, we were overwhelmed with the requests", said Richard Gardner, IT manager at Luceco.
"All day" business intelligence
With experience using Phocas business intelligence software at a previous company, Gardner secured the budget for an initial investment of five licenses in early 2015.
The familiarity with Phocas and Epicor ERP E10, combined with the program developed to structure the company's sales data, gave Gardner and his team an advantage during implementation.
Gardner added: "I have used Phocas since 2003, and knew it worked seamlessly with our Epicor E10 ERP. After installing the software, I gave access to the people who I thought would be most receptive, and they loved it. It has only grown from there."
Soon after go live, Luceco added 15 additional licenses. In March 2016, the number of users doubled. Today, the company has 35 active licenses, many of them using Phocas "all day," said Gardner.
"Everyone who uses Phocas says it is brilliant"
A mix of people across the company is active on Phocas, using it in a variety of ways.
sales managers

use Phocas dashboards to analyze the sales data and measure sales person performance
product managers

access the data to monitor sales of specific products to determine, for example, their life span in the market or whether the product is costing money to sell
the supply chain team

watches product demand trends to ensure production aligns with what's selling

the company's controllers are using the sales data to back-up their own financial analysis, cross-reference sales numbers and gather more detail from transactions.
Financial and efficiency benefits
Among the more active users are territorial sales reps who use Phocas to dig deeper into the customer buying habits and needs.
The software's dashboards provide a comprehensive view of their sales area. With dashboards, they easily identify areas of concern and get the information they need to facilitate specific product pushes and promotions.
"Our sales reps use the data in Phocas to build a plan of action around their customers," said Gardner. "The dashboards help them track purchasing history, uncover prospective sales opportunities for new or complementary product offerings and to further develop existing relationships."
Often customers come to Luceco for a specific type of product, and will go to competitors for similar products, but with different colors or features. Phocas allows Luceco sales reps to analyze the product sales, identify complementary products and suggest cross-sell opportunities that grow the business and strengthen customer loyalty. The ability to learn more about the customer's buying habits and needs, and then build a plan of action led to a sales order with one customer that paid for Luceco's investment in Phocas many times over.
"When we first started using Phocas, we pulled data from our system to show a customer where they were increasing and decreasing orders," said Gardner. "From that interaction with the customer, we captured an additional £250,000 per year worth of business. The customer was impressed with the Phocas system and the ability to quickly analyze sales data to make purchasing decisions."
"We captured an additional £250,000 per year worth of business with Phocas"
In addition to helping the company win more business, Phocas is making life easier for the sales team and for the IT department.
Phocas put the ability to access and manipulate data into the hands of those who needed the information, which eliminated the need to add IT staff to support the growing company, a move the department was considering prior to Phocas. The sales, product, financial and supply chain teams now have quicker, more efficient access to the sales data. They no longer have to wait for anyone to get the reports they need.
"Phocas eliminated the need for extra IT staff"
The self-serving solution has reduced the amount of time IT spends on BI, while allowing the group to dedicate more time and resources to working on other areas of the business that needed attention.
"Everyone who uses Phocas says it is brilliant," said Gardner. "They can find the information they need faster. If they have questions, they can answer them. They know their customers' current needs and can monitor activity to anticipate future targeting efforts. We are a data-driven sales organization that is building stronger, more loyal customer relationships using Phocas."
Luceco is a rapidly growing international manufacturer and distributor of high quality and innovative LED lighting products and wiring accessories.
The company is based in the United Kingdom, and has offices around the world from which it serves a diversified customer base of trade distributors, retailers, wholesalers and project developers. Luceco is the global lighting brand of the Luceco, Ltd, a £120m manufacturing business supplying high efficiency, energy saving LED luminaires. Luceco's other brands include British General (Wiring Accessories), Masterplug (Portable Power) and Ross (AV Accessories).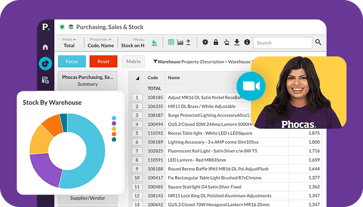 Get a demo
Find out how our platform gives you the visibility you need to get more done.
Get your demo today
Understand the past, operate better today, and plan well for the future
Whether you want to get your data organized for your team or you're looking to combine business intelligence capabilities with financial reporting, planning and analytics… We can guide you. Let's see if we can help.