Phocas gives MIDFIX the facts and data to set them free!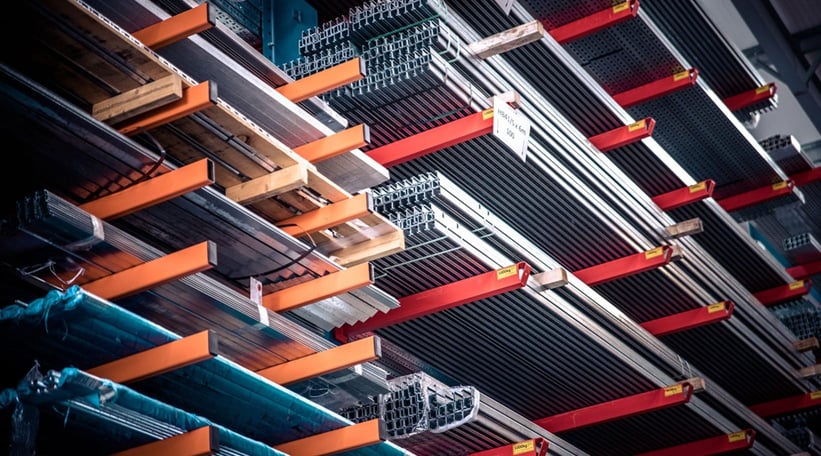 Growing fixing and pipe support supplier replaces static spreadsheets with Phocas' on-demand dashboards and reporting to drive timely, data-driven business decisions.
"We want to deliver a frictionless service to our customers," said Paul Brough, Operations Manager with MIDFIX. "Our mission is to make life easier for the customer, through exceptional service and providing solutions."
The company has seen improved growth over the last four years, adding resources across the business to manage the needs of the growing customer base. Tracking data on the company's performance during this period challenged current reporting practices.
MIDFIX were challenged with the time and effort required to access useful data from the existing legacy ERP system to drive accountability and allow the business to make decisions.
"We were dependent on spreadsheets," said Paul. "Excel was our friend, or not our friend, depending on how you looked at our reports."
"We used a legacy CRM system with a sales BI add-on that provided some data, but it was not easily manipulated or structured. In the past, if we wanted to produce meaningful reports with data from different departments it would require a combination of multiple spreadsheets before we would get to a final number. This meant allocating resources to producing reports rather than being able to do something meaningful with the data. When the senior leadership team or managers required new information, or wanted changes, the reports were difficult to get quickly, and when they were ready, the data was often static and outdated."
Paul was introduced to Phocas Software by chance through an email advertisement from UBT.
"It was clear to see immediately that Phocas would provide a solution to our reporting issues and have a direct impact on how the business is run in the future."
"Most software solutions promise you the world, and I usually walk away disappointed, but the Phocas team demonstrated the benefits, and we were blown away by what it could offer us," said Paul. "Phocas really gave us no reason why we should go to the market to look at other solutions."
Today, Phocas is used as an integral part of the business, and by all members of the senior leadership team. Over the last year, we proved that Phocas works and it has been further integrated into the business. Once people started to understand how it works, they can see how quickly they can manipulate the data so it becomes useful to them. In meetings Phocas is often used to resolve queries instantly, thanks to the speed at which we can access and slice the data to provide answers allowing us to make decisions.
"People now believe," said Paul. "The more they see of Phocas, the more they see the benefits. Now everyone agrees that Phocas can be our main source of reporting going forward. What initially started as a tool to manage sales data, can now be used as a source of information for the whole business."
When you walk into MIDFIX, you will notice how integrated Phocas has become.
The company has installed wallboards that display Phocas dashboards, including daily sales performance, monthly targets, margins and gross profits.
"Phocas is now part of our day-to-day business, and people look at the screen every 15 minutes to check where we are," said Paul.
Paul added, "The dashboards are powerful, and spark a lot of conversations. When we are performing well, there is a lot of buzz, and when we are not, it motivates the team to strive to achieve the goals." The wallboards are part of the day-to-day business that wouldn't have happened without Phocas. Previous versions were based on spreadsheets with very limited capabilities. Today, with Phocas as the single source of truth, the company is making additional investments and going into new areas with data analytics.
""We use reports and dashboards to guide us," said Paul. "Our leadership team need facts and data to manage performance. The data is in Phocas and our people can manage their departments with effective facts and data. They can now make sensible business decisions without making assumptions."
Phocas was first implemented to support sales reporting, with a major benefit of making the sales team more accountable for growth and understanding of customer buying habits. For example, the sales team produced a report that identified customers who hadn't spent anything during COVID-19. Customers were then contacted to find out why and to let them know that the company was still open and ready to serve their needs. Another report helped to connect associated products with customer purchases. MIDFIX offers a wide range of products many of which we keep in stock, and Phocas allows the sales team to quickly identify complementary products, and ancillary items that can increase order values.
"Before Phocas, a report with that level of detail would have taken days to produce," said Paul. "Now we can analyse the data quickly."
With Phocas managing sales and purchasing data initially, MIDFIX are now looking at Operations activities. Starting with transportation costs Paul wants to be able to identify the impact transport costs have on the margin of orders and increase efficiency where possible.
"We now can calculate more accurately our gross profit taking into account our deliveries, we are no longer making a 'guesstimation;' rather, we are looking at real costs. Margin is something we talk about every day, and Phocas provides an accurate level of reporting."
People make the difference Paul feels the company is still on a long journey with Phocas, and the company will continue to develop analytics and reporting in other areas of the business. Phocas' speed and access means that users can manipulate the data when they need to and discussions about the business can happen in real time. Reports can be individualized by department and presented in a way that everyone can understand.
"It took time, but Phocas plays an important role in the success of the business," said Paul "One of the things that helped us is the level of support from the team at Phocas. They have always provided help when we need it, and we base a lot of our reporting on their guidance. We bought a software system, but the people of Phocas are key to our success. By itself, Phocas is a great system, but the people have made the difference."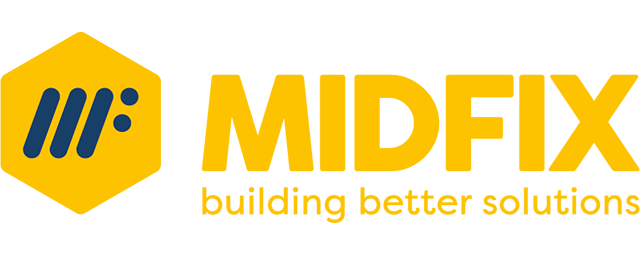 MIDFIX
are experts in onsite and offsite supports for the mechanical and electrical industries, delivered through design, engineering, fabrication and industry training. They stock a wide and diverse range of products which are available for next day delivery nationally. Based in Nottingham, in the UK their premises spread over 60,000 ft. and comprises warehousing, fabrication workshop, offices and an innovation centre. They also provide a collection point where customers can collect orders and speak to their knowledgeable team.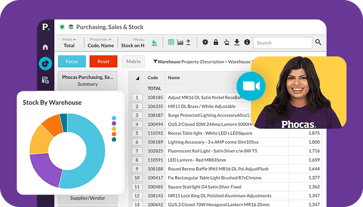 Get a demo
Find out how our platform gives you the visibility you need to get more done.
Get your demo today
Understand the past, operate better today, and plan well for the future
Whether you want to get your data organized for your team or you're looking to combine business intelligence capabilities with financial reporting, planning and analytics… We can guide you. Let's see if we can help.