Natures Cargo turns to Phocas for purchasing and sales analytics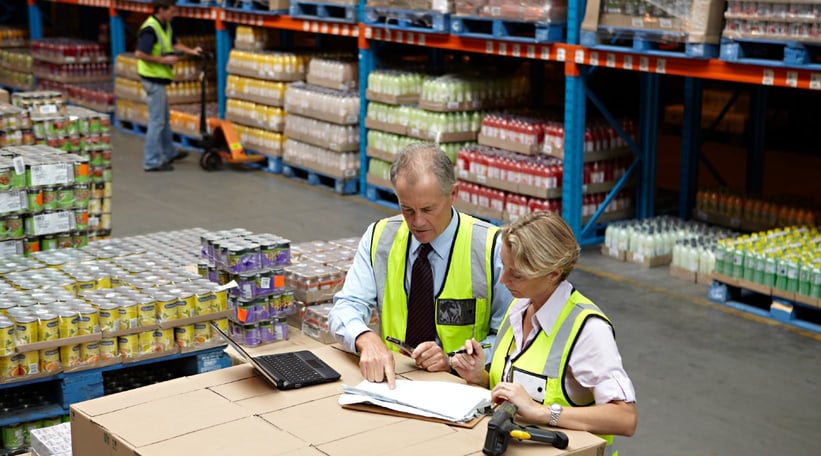 Phocas gives family-owned Natures Cargo fast and efficient access to key business data.
When it comes to making business decisions, accessing the right data quickly is critical for Nature's Cargo. It was the speed of Phocas that led the 35-year old company to deploy the software alongside its Microsoft Navision ERP system. Anthony Croft, business development and sales manager for Natures Cargo, recognised Phocas at a Countrywide Food Service Event in 2016.
"Effectively, Phocas drags the backend data straight to your fingertips. It is so quick at getting the right information to the right people. In our case, that means getting the data that is relevant to the people doing purchasing and buying and to the sales reps doing the selling. It was all right there within a few seconds in a form that can be easily read by the organisation."
Implementation and training
Following the demo at the food services event, Croft worked with Phocas on the implementation and training.
"Phocas said it would originally be six to eight weeks to implement once they got started," said Croft. "They had it up and running in a week and half. We were ready for training two weeks after Phocas started installation."
Regarding training, Croft values the interactive, web-based format.
"Myself and a few other key people in the business gathered for a webinar, and after an hour, we were 75 per cent trained, and ready to go."
Benefits for sales and purchasing
Currently, the company has 30 users, including the 18 remote salespeople and others across the organisation. Croft and his team value the ability to drill down into the data to find targeted data for products and customers.
"Effectively for any product among our 6,500 products, at a click of the finger, over any time period, over any customer, or sales representative, I can get detailed data immediately right out of the system," said Croft. "Phocas is like a GPS tracker for our sales. At the end of the day, what Phocas is going to do is make us more profitable, and we won't lose customers because we are onto things a lot quicker."
From a purchasing perspective, Croft uses Phocas up to two hours a day, including when he meets with suppliers.
"When Phocas was sold to us, it was all about the sales, but I find it just as important, or more so, for the buying and purchasing side of our business," said Croft. "We have 225 different suppliers, some with similar products. With Phocas, I can show them what products are selling, to what customers and in what areas with what margins. This saves us money in the long run, and creates more sales activity because we are getting better pricing and better rebates. It really is unbelievable."
In addition to sales and buying support, Croft uses Phocas to track monthly specials and rebate programs. In 2016, Natures Cargo spent $11 million with recognised suppliers and because of the ability to track sales through Phocas, it will spend $15 million with those suppliers, which means bigger rebates for the company.
Easy and fast access to data
Now that Nature's Cargo has used Phocas for several months, Croft finds himself showing the speed of the software to other Countrywide members.
"Companies that are much bigger than ours with larger networks and systems look at how we use Phocas, and they are blown away," said Croft. "While they all have access to data, it usually is cumbersome and clunky, and none of them have access to their information as quickly as we do. With Phocas, it is so easy and so fast to just dig in and go."
Key outcomes
Identifies new sales opportunities with existing customers
Better able to monitor what products are selling
Helps suppliers understand what products are selling, to which customers, in what areas
Saves company money by creating more sales activity with better pricing and rebates
Quick access to relevant data at your fingertips
Natures Cargo is a family-owned business providing wholesale food distribution services across the state of Victoria. The 110-person company services customers from two locations in Ballarat and Traralgon, supplying more than 6,500 products, including 5,000 different food items from frozen and fridge to dairy and dry. A team of 18 salespeople provides face-to-face sales and support to hundreds of businesses across southern Victoria.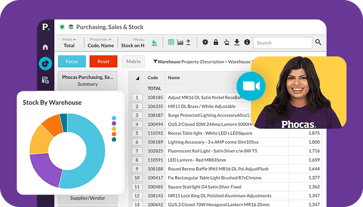 Get a demo
Find out how our platform gives you the visibility you need to get more done.
Get your demo today
Understand the past, operate better today, and plan well for the future
Whether you want to get your data organized for your team or you're looking to combine business intelligence capabilities with financial reporting, planning and analytics… We can guide you. Let's see if we can help.