Growing restaurant chain can't get enough of Phocas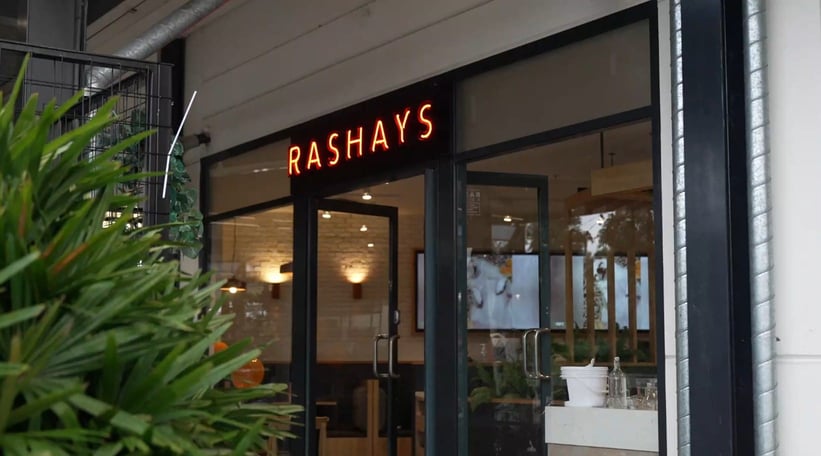 Rashays' team uses data to better understand customer preferences, improve the loyalty program and get results.
Serving the team with timely data
Serving great food and providing great service are prerequisites to success for any restaurant.
But if you are running a chain of restaurants, great food and great service are just the beginning. The key to prosperity is consistency combined with the ability to measure and monitor the performance of key metrics across the business.
Rashays CEO Roman Tepes, his executive team and his store managers rely on data to make important on-the- fly decisions. They need access to margin analysis, and to understand food and beverage profitability, as well as what is the most profitable part of the day; is it breakfast, lunch or dinner? Prior to Phocas, a single IT expert was responsible for creating reports and providing them to decision makers. The manual reporting process was tedious and time-consuming.
"The old reporting system required a dedicated IT expert to run the more complicated reports," said Tepes. "In a lot of cases, the data had to be extracted one location at a time. So, you can imagine how arduous that was."
The journey to data discovery
Rashays realised early on that capturing and using data to improve the business was an ambitious, yet important goal.
The company needed an affordable analytics tool that integrates data from a range of sources, and was user-friendly for everyone, regardless of skillset, from the executive leadership team to store management and the sales staff. The company did not want to rely on data analysts to generate reports.
After reviewing the marketplace, Rashays selected Phocas, an award-winning analytics solution used by 1,600+ companies worldwide and recognized for its ease-of-use, speed and ability to deliver useable data insights to end users.
On-the-fly data analytics
With an array of targeted promotions and offers to consider, as well as an impressive menu spread across the chain, the company's leadership team decided it needed a more effective way to stay on top of things.
Rashays determined it needed a more efficient process to keep track of key metrics such as sales by restaurant and customer preferences, to the success of loyalty programs and knowing exactly what works and what doesn't at each location.
Phocas delivers the ability to quickly produce reports - that used to take days.
"Phocas is just so intuitive," said Tepes. "We now build reports in minutes, and we can retrieve and analyze company-wide data like we've never done before."
The implementation went smoothly, and more importantly, the ongoing customer service has been a real
eye-opener.
"The Phocas team is wonderful," said Tepes. "Everyone's been so helpful, and they go above and beyond what's expected. Even at the implementation stage they were willing to write a report for breakfast, lunch and dinner sales when this was not even part of the brief."
While it's early in Rashays' data journey, the company recognizes that Phocas will facilitate analysis of a broad range of metrics, including margin analysis, wastage analysis, payroll and rostering, purchasing analysis, breakfast/lunch/dinner profitability, beverage profitability and upsell/link sell analysis.
With Phocas, Rashays' team uses data to better understand customer preferences to improve the loyalty program.
It can measure restaurant cannibalization, or the impact that opening new restaurants has on other locations, and it can estimate the effectiveness of targeted promotions. And armed with more accurate, relevant and timely information, store managers can use Phocas dashboards to make better business decisions for their locations.
A solid foundation for ongoing reporting and data analytics
Weekly reporting is important to running a busy restaurant chain and is a major part of guiding managers and operations.
Rashays has a critical need for a diverse range of data to help its operations run smoothly and increase the company's potential ROI. Thanks to Phocas' ease-of-use, report writing is now done quickly and has lifted a big burden from IT.
Phocas' intuitive reporting and quick and simple data analysis has made Rashays a more efficient operation. Company executives and store managers can now have a clear picture of performance by location, time, and even menu item.
Tepes' favorite part of Phocas is the matrix feature that allows him to compare dimensions – place, people, product – so he can quickly and easily identify who is buying certain products, but not others, and run targeted promotions accordingly.
"It's so easy to see and analyze at any level; stores, products, members, sales, and really, anything else we want to see," added Tepes.
Currently Phocas is used by four people in the head office team, but the company plans to roll out Phocas as a whole-of-business-solution opening up stock analysis, payroll reporting, and profit and loss analysis.
"Soon we will extend the number of Phocas users across our business," said Tepes. "We plan to add eight people at our head office, two at our central warehouse, three in our central kitchens and 26 people across our restaurants and kiosks. We can't get enough of Phocas."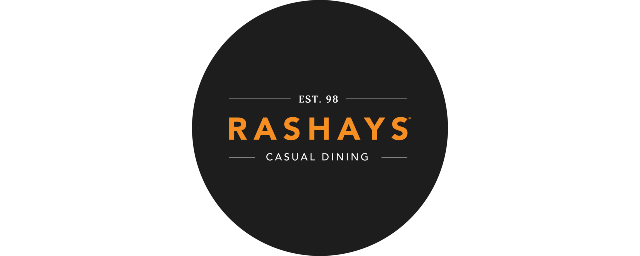 Rashays Casual Dining
is a fast-growing chain with 25+ restaurants,
supported by 1000+ employees and multiple franchisees.
The company is keen to understand and use data to establish metrics and
create dashboards to monitor performance against those metrics.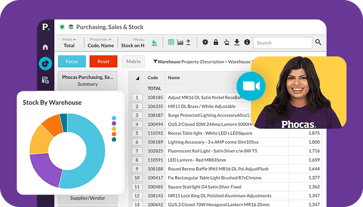 Get a demo
Find out how our platform gives you the visibility you need to get more done.
Get your demo today
Understand the past, operate better today, and plan well for the future
Whether you want to get your data organized for your team or you're looking to combine business intelligence capabilities with financial reporting, planning and analytics… We can guide you. Let's see if we can help.