HVAC&R company uses single source of truth for all business and financial data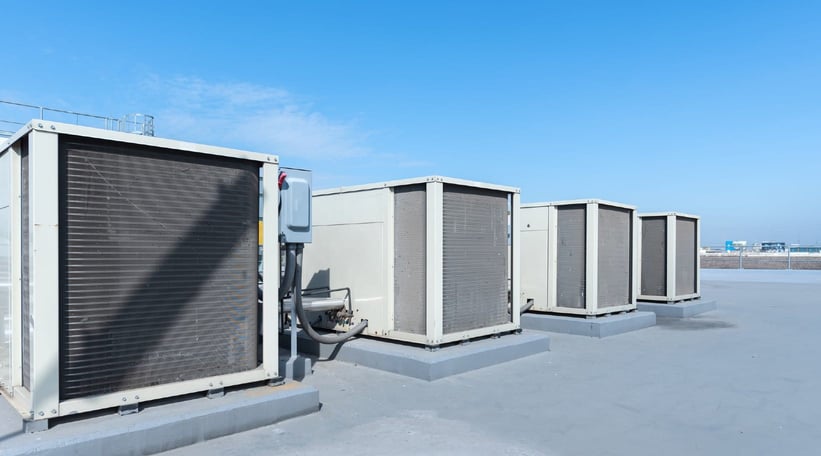 Fast-growing HVAC&R company empowers their employees with powerful BI solution.
Moving beyond Excel spreadsheets
The large operation has a lot of moving parts, so keeping track of inventory and sales, maintaining customer data and monitoring the health of the business is critical to the growth of the organization. Up until the deployment of Phocas Business Intelligence (BI) software, the company used Excel spreadsheets to manage business data and reporting.
"When we were a smaller organization with 50 employees, spreadsheets were fine," said Soulby Jackson, CIO of Resolute.
"As we have grown 3 times our size, the need for a single source of truth and the ability to manipulate and dig into the data has grown. We are on an aggressive growth path through acquisition, so seamlessly integrating data from a growing number of data sources to see the big picture is critical."
Right solution for seamless consolidation and views of data
After evaluating a couple of solutions, including Microsoft Power BI, Resolute opted to deploy Phocas BI because of the quickness of the database, the interface and user-friendly dashboards, and the customer service.
"Ultimately, we decided that Phocas is the right solution to ensure the seamless consolidation and views so we always know where we stand with a specific acquisition and the new, larger organization as a whole," said Jackson.
"Phocas was much more nimble, responsive and agile than the other solutions we reviewed, and the executives value the ability to drill down quickly into the details."
Empowering teams with business intelligence and Phocas Financial Statements companywide
Resolute is noticing benefits from Phocas across the business — including the finance team — who is leveraging Phocas Financial Statements, to consolidate the financials to the executive team. Additionally, the teams create and refer to executive dashboards to answer questions and monitor the high-level details of the business. With a simple click, leadership can dive into the layers of information to review performance by piece of equipment, branch or region. Resolute has also given access to all users to monitor the revenue by day compared to budget.
One of the biggest benefits of Phocas for Resolute is the ability to immediately see the utilization of its rental equipment, providing key indicators such as:
Health of the business: 360-degree view for all employees to see both how productive they are and how well they are doing in the market
Trending and investment: view demand to better monitor equipment life and determine where to invest
Multi-site GL monthly consolidation: ability to consolidate separate databases within hours
"We have built our business on the ability to quickly serve the needs of our customers, rapidly delivering temporary temperature control solutions anywhere in the country," said Jackson.
"We need to know right now, the pool of equipment available and the health of that equipment so that we can accurately and effectively meet the needs of our customers. With Phocas, that information is only a few clicks away."
He added, "Phocas allows us to track multiple variables about our equipment, while also giving us a single source of truth for all of customer and financial data. The combination of usability, consolidation and ability to drill-down into the underlying details has empowered our team and business with actionable data that we are using to shape the future of Resolute."
Resolute Industrial
(Resolute) is the largest independent provider of temporary HVAC&R solutions in North America. The Indianapolis-based company has around 250 employees that serve customers across all industries from more than 40 depot branches and sales offices. In addition to providing cooling and heating rental equipment, Resolute also remanufactures compressors, and provides refrigerant storage and recovery solutions.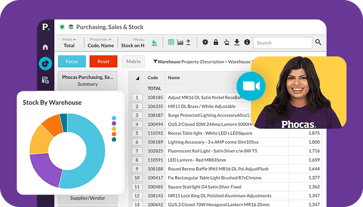 Get a demo
Find out how our platform gives you the visibility you need to get more done.
Get your demo today
Understand the past, operate better today, and plan well for the future
Whether you want to get your data organized for your team or you're looking to combine business intelligence capabilities with financial reporting, planning and analytics… We can guide you. Let's see if we can help.