Pricing margin analysis achieved in few clicks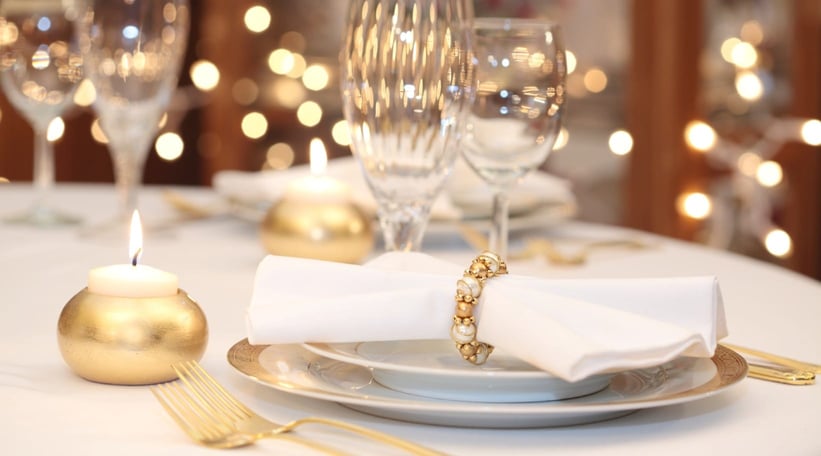 Phocas unlocks the data from their ERP to deliver insights that enable quick market repositioning and margin analysis.
Unlocking ERP data for users while upskilling the data quality
Throughout an unpredictable couple of years, Robert Welch Designs continued to grow their business because of their readiness to adapt. To maintain this pace, they implemented new business systems, including Phocas Analytics, to provide insight and make better decisions.
"Productivity and flexibility have become increasingly important for Robert Welch Designs because of economic uncertainty," according to Louise Bugg, IT Project Manager. She quickly adds that access to data alone wasn't the goal in their analytic strategy, "making sure that our data is of a good quality is still key."
Modernizing business systems infrastructure has been at the heart of Bugg's work since joining Robert Welch Designs in 2018. ''We have a clear strategy around enabling the business, not only in terms of infrastructure but also communications that enable hybrid working. We want to make sure that people have the right tools, such as access to business data through Phocas."
The way in which you can interrogate data in Phocas helps you identify if there are any errors or contradictions. Phocas helps us spot any inconsistencies between Phocas and our ERP so we can fix the data or the process causing the error." Louise Bugg, IT Project Manager at Robert Welch Designs
Robert Welch Designs first approached Phocas because they were looking for a way to democratize access to data and reports inside their ERP to business users.
Louise explains," Khaos Control is a good ERP but to create bespoke reports you need to be able to write SQL, because of this, the dynamic nature of reporting for many was limited."
"Phocas has been a critical business tool and it is hugely stable. We hardly ever have to make changes, it's very low maintenance."
Louise Bugg — IT Project Manager, Robert Welch Designs
Responding to change
Reacting to change has been a critical factor for many businesses . For Robert Welch Designs, this includes focusing on multiple retails channels including e-commerce. "We use Phocas to understand what is happening to sales within different channels."
To pivot and respond to fast-paced change, Phocas worked with Louise to increase the numbers of data refreshed each day. "The up-to-date figures kept our field sales agents informed whilst working remotely," said Louise. Allowing sales representatives to keep up with the fast-changing customer buying patterns from each channel as well as pick up product trends and margin anomalies.
I was looking at pricing margin analysis, in a few clicks I can see a rolling 12 months of SKUs, quantity sold, who the biggest customers are of each product and check that our margins are healthy."
A strong partnership with Phocas
Phocas prides itself on making people feel good about their data, which includes every touchpoint with the product and team.
We're a small IT team, Phocas has been really easy to maintain and manage. It's important to have long-term relationships with businesses because it's expensive and it's time-consuming to change software. Phocas has done a good job in maintaining and nurturing that relationship.
The partnership between Robert Welch Designs and Phocas remains strong with recent investment in training. Louise told us, "Refresher training was delivered by Phocas and has proved to be so valuable already. As a result of the training session, our users are better skilled to use the new features Phocas offers, and we have since developed a new sales team dashboard for use during regular sales meetings. Phocas is further established as a key business tool for us."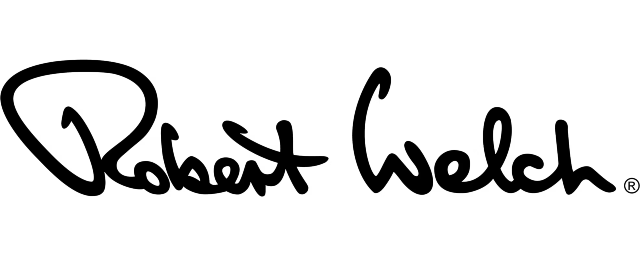 Founded in 1955 in a small workshop at the 18th-century Silk Mill at Chipping Campden in the English Cotswold Hills, Robert Welch Designs began a journey of design and innovation that would shape the future of tableware.
Today, some of the teams of over 65 people are still found working in the same building where it all began over 60 years ago. With the brand managed by son and daughter, Rupert Welch and Alice Welch, the company has expanded into new markets and sales channels with great success.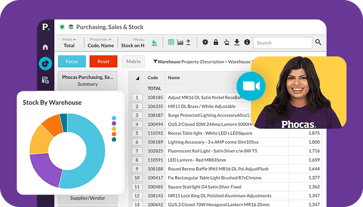 Get a demo
Find out how our platform gives you the visibility you need to get more done.
Get your demo today
Understand the past, operate better today, and plan well for the future
Whether you want to get your data organized for your team or you're looking to combine business intelligence capabilities with financial reporting, planning and analytics… We can guide you. Let's see if we can help.