One version of data truth helps MD measure performance and benchmark two sites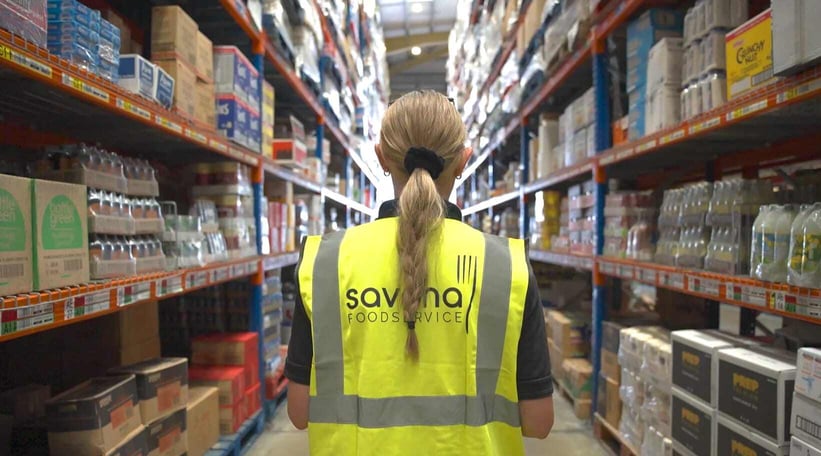 Phocas helps independent food wholesale distributor gain control from business data by building one version of the truth.
Multiple versions of the truth make things difficult
Savona acquired the Devon site in 2016, and at the time, the new location was running a different ERP than the Oxford depot, with Sales-i as a CRM and no real business intelligence (BI) system. Oxford was running Concerto with the QlikView BI system and Sales-i. After a long deliberation, the company decided to move from its two legacy, paper-based ERP systems with some BI and some CRM because they were creating multiple versions of the truth, and two sets of numbers that didn't match, making it difficult to compare eggs to eggs across the two depots.
"We finally decided to move to a single ERP, a single BI solution and a single CRM with electronic proof of delivery," said Mike Morgan, managing director of Savona. "
"As part of our system overhaul, we decided to replace our BI system with Phocas. Not only will that save us money by centralizing some back-of-house activities such as supply chain, we will also be able to accurately measure performance and benchmarks across two sites and know that we are finally comparing eggs with eggs."
Mike was also interested in power of the data, but more importantly, how to get the system to use the data for the business.
He added, "Right now, we have data, but we have to go look for it and manipulate it, and then look for exceptions. It's not graphical, and we have to export to Excel, and look up three sets of data to bring it into one place."
Phocas delivers automated solutions
Phocas provides several key benefits to the business, including the fact that it is web-enabled, so it doesn't matter where users are working. While the old system was web-enabled, it was restricted to certain IP addresses. Phocas also makes the data visual through charts, graphs and tables, allowing Mike to control what people see and access, and when fully operating will identify things by exception with custom rules and alerts.
While still early in its deployment of Phocas, Savona has set up Phocas on the legacy ERP system at Oxford to gather some experience using it in a live environment. Data tables and exception reports are being written, and once the ERP is live in summer 2020, Mike plans to use the functionality in Phocas for the management daily exception reporting that will be sent to users rather than having it recreated in the ERP system.
"In an old world, 20 years ago, one would have had a morning day book print with the previous day's activities with things like gross sales, net sales, margin exception reporting, negative margins etc.," said Mike.
"All that would have done by paper, but soon, all that information will spit out as an email link to a report in Phocas so people have one repository for all their management information."
Also, Mike wants somewhere where the company can look at more than sales information, including manipulating people and HR data, a single place to bring together online orders and offline orders, and build one version of the truth, as well as exception reporting once the company has migrated to Qnetex, the new ERP.
Key reasons for choosing Phocas
When asked ultimately why Savona chose Phocas over the likes of Qlik Sense, Mike identified four reasons:
Phocas is wholly owned by the business. The people that presented Phocas were engaged and interested, had listened and understood.
Liked how Phocas navigated and was easy to use and intuitive.
Mike noted, "Qlik Sense was more similar to QlikView – a bit like how software used to be written, where you needed a manual to use it. If you need to read a book to learn how to use the system, then those developers have missed the point – ease of use is key."
Flexibility. Savona still wants to export certain reports to Excel, something Qlik Sense actively and outwardly discouraged.

Automated. Up until now, Savona manually repopulated data on spreadsheets to track trends. A visual Phocas dashboard will automate the reporting via a nightly update.
"When the new ERP is up and running, we will start creating dashboards with charts and graphs, as well exception reporting, managing by exception and automating things so users can get alerts. Rather than users going to look for information, Phocas will automatically send it to them."
Creating customer centric views to help shape customer experience
Mike sees the company using Phocas for a variety of things, including customer profitability modelling, HR system solutions, enabling decision making based on exceptions, and providing sales reps the ability to interrogate live in front of the customer.
"In a utopia, Phocas will suggest new sales opportunities based on what customers are or aren't buying," said Mike, "Right now, we are happy with the headlines, up-traders, down-traders, what's moving, and what levels of service are we providing. Ultimately, we want to create customer-centric views so we can model the customer experience."

Currently, Mike has service, separate from sales, in terms of reporting, and service is actually split into two parts that right now can't integrate together. For example, what did Savona not have available when a customer tried to order? From the point the customer ordered, what went wrong between there and delivery?
"Once we model those two separately, we can't bring them together to measure the customer experience," added Mike.
"We may have only had one item that we can't supply, and may have only damaged one item all day. In isolation, we are doing pretty well, but it's not good if it affects the same customer in the same day. This is why we need to move to customer-centric modeling, rather than how many items were available as a proportion to total items ordered, and how many errors were there as a proportion to the total items picked and delivered. This gives us a general barometer of service, but doesn't give us a customer-centric view of their experience. This is how Phocas can help us."

Think like a partner
When searching for a BI solution, Mike was looking for a software provider that thinks like a partner, and not a consulting company. He concluded, "Phocas has some really good people who are easy to do business with. It was clear from day one, that Phocas sees the long-term value of a relationship."
Savona
is an independently owned food service wholesaler supplying over 3,800 products, including 600-700 of its own branded items, to the catering sector in the southern half of England. The company operates out of two sites, one in Oxford and the second in Devon, southwest of England, employing 150 people who service 2,000 customers across the region. In the past four years, the company has grown roughly 30 percent.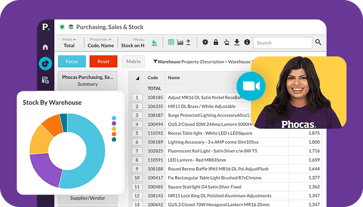 Get a demo
Find out how our platform gives you the visibility you need to get more done.
Get your demo today
Understand the past, operate better today, and plan well for the future
Whether you want to get your data organized for your team or you're looking to combine business intelligence capabilities with financial reporting, planning and analytics… We can guide you. Let's see if we can help.