Phocas offers valuable analysis and insight into sales performance at SC Johnson
To keep on top of their business and track their sales performance, they rely on a Business Intelligence software solution from Phocas to analyse sales and key trends in their customer base.
SC Johnson Finance Director, Bassam Aboulhaf, enthusiastically comments, "Phocas is part and parcel of our day to day life. Our senior sales guys look at it every day. The analysis we get out of it is invaluable, allowing us to know how we are tracking against budgets, identify which product lines are doing well and which ones need improvement, as well as highlighting the performance of our distributors."
Phocas General Manager Rick Toepfer reveals that SC Johnson uses Phocas to bring together data from a variety of different sources. Budgets and forecasts are loaded from spreadsheets, and each evening data is automatically extracted from SC Johnson's Sage Line 500 financial system.
This consolidation genuinely unlocks the data by providing access to trusted information and reports, all in the one place. From there powerful analysis of sales by rep, region, product or group of products is available.
Simple and easy to use
According to Aboulhaf, the core strength of Phocas is its simplicity, "We can get most people up and running on the system within ten minutes. With two hours of training they are fully proficient in using it." SC Johnson's staff and management can easily extract the required information and analysis from the system. And by having it presented via an extremely user friendly interface gives them the ability to understand quickly what is happening within the business.
Quick access to vital information and statistics
Another facet of Phocas is speed; prior to implementing Phocas extracting data and information straight from their ERP application was quite time consuming. "Now, the information that we need is immediately available at our fingertips", says Bassam. "We can easily drill up, down, and sideways to reveal the underlying cause of a trend or an issue that has been reported. This level of understanding and insight enables us to make decisions within an appropriate time frame to correct problems or re-assess our strategies." Toepfer agrees, saying, "the beauty of Phocas is that it enables our customers to make better, faster decisions, every day."
In the future
At present SC Johnson mainly utilises Phocas for sales analysis, and as Bassam is pleased with the performance of Phocas so far, he is looking to expand the role Phocas plays, commenting, "I would like to make greater use of the inventory stream in the future to keep track of stock and how that measures gains against sales."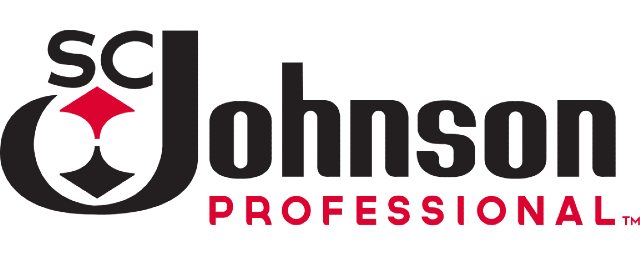 SC Johnson is a major manufacturer of skin care products for all types of workplace and public environments, spanning industrial, commercial, healthcare and food sectors.
SC Johnson manufactures a wide variety of products, including soap, dispensers and sanitisers, for a range of different industry verticals. In Australia and New Zealand, these products are sold through a network of around 200 distributors.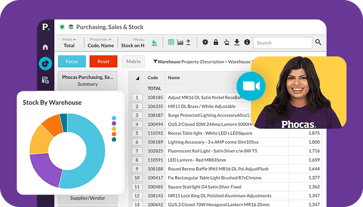 Get a demo
Find out how our platform gives you the visibility you need to get more done.
Get your demo today
Understand the past, operate better today, and plan well for the future
Whether you want to get your data organized for your team or you're looking to combine business intelligence capabilities with financial reporting, planning and analytics… We can guide you. Let's see if we can help.