Consolidating multiple data sets leads to proactive analysis and production efficiencies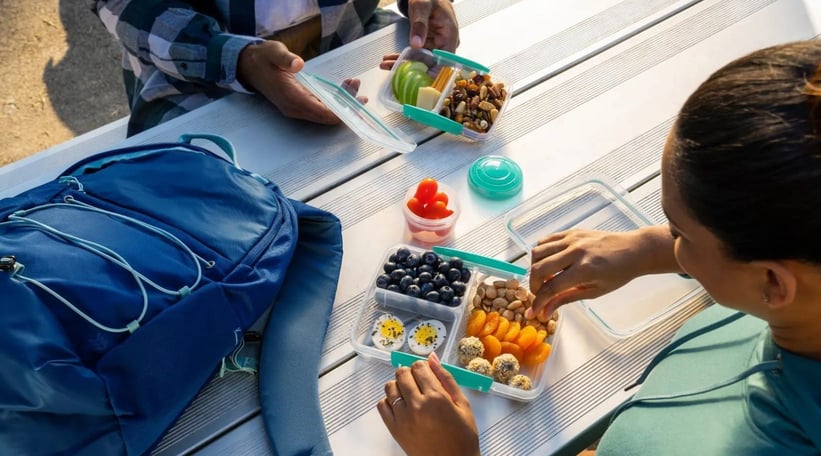 Automation was always part of the vision
The Sistema's leaders recognized during the early establishment of the business that they needed to be efficient and technically savvy. "The founders had great foresight. They knew they had to monitor the machinery, the importance of small part counts and to be always aware of how close they were to the goal of a particular order," explains Chief Technology Officer, Greg Heeley.
Sistema deployed Epicor Mattec, manufacturing execution software, about ten years ago to monitor all the elements that go into making its storage products. It then added Epicor E10 enterprise resource planning (ERP) software in Q4 2015 to further track the actual cost of producing and shipping different products
Customized ERP
Sistema has added customizations to the Epicor ERP solution which include linking the ERP to the fully automated storage system it has set-up in its state-of-art Auckland manufacturing facility.
"We incorporate everything into the ERP – we load the SKUs and track the product as it moves from storage, through Dexion racking, when it's wrapped, put on the pallet and arrives at the store. We handle all the customer shipments and work-in-progress tracking through the ERP.
"We run a heavily customized ERP because we want to save every little bit of time we can and try and speed things up on the shop floor, reduce handling as much as possible," explains Heeley.
Adding a compatible data analytics solution was a windfall
In early 2018, Sistema decided to add Epicor Data Analytics (EDA) powered by Phocas. Sistema uses EDA to measure production metrics and find efficiency improvements. The data analytics solution also helps with inventory management.
"As a global business, EDA makes life a lot easier for us, we didn't have to provide internal resources to build out our own BI solution for the business – either from the point of view of hardware or software or security. We don't have to worry about the ingress into the system and to have to get that data. EDA has done it for us." explains Heeley.
Content packs are the special ingredient that makes the integration of data into EDA so simple. Content packs are the sets of data that are automatically supplied as part of the package of EDA. In Sistema's case, the data in the content packs comes from the ERP and Mattec and includes sales, production, supply chain and inventory data which have built-in databases (currently Sistema has 86 different set-ups), dashboards (visualisations of all key metrics) and favourites (Sistema nominates critical areas of interest to monitor such as 'stock on hand', 'performance to forecast', 'actual run time vs planned runtime' and many more). The majority of the structure required to carry out the analysis is ready to go, so Sistema can concentrate on customizing the small portion of the data to fit their specific business needs such as adding payroll information into the mix.
The data from the content packs sync into the EDA cloud each day and provides the business with insights into operations from manufacturing through, warehousing, to dispatch.
Data analytics solution helps understand problems
The EDA numbers and analysis are used to run Sistema's daily production meetings where the team discuss what went well yesterday and previously, as well as what didn't.
Production performance on 'the shop floor' is measured and EDA helps Sistema keep an eye on operating efficiencies. EDA also helps the production team oversee the problems.
Previously, the production team was aware of the machine downtimes hours and where they took place, but now they know the reason for the downtime. This is because EDA has helped them link more information to the production numbers such as payroll expenses and the size of crews rostered-on each day.
"EDA has allowed us to link staffing levels to productivity and machine running time. Previously we knew ten machines weren't running. That's it. This did not explain the 'why' in the story. The real reason that machines were down is that we didn't have enough staff on that day to attend to them. The payroll data has provided another layer of supplementary information. EDA allows us to do systematic, proactive analysis rather than be reactionary so there is some balance around our analysis," explains Heeley.
Efficient stock management is essential to Sistema's commercial success and the business measures stock on a week-by-week basis. It follows an inventory min/max calculation methodology and maintains safety stock levels as an essential part of keeping suppliers happy.
EDA also helps Sistema to analyze performance forecast from shipping of products perspective. To date, the team is establishing measures from the current baseline data to drive ongoing efficiencies and encourage accountability to meet targets.
"Adding business intelligence is all part of Sistema's continual improvement process. There is a finite point where we can't make a plastic container any faster. We are using EDA to find efficiencies elsewhere such as increasing the speed of our back-end databases and to enforce greater data control," explains Heeley.
Sistema finds EDA simple to use, and the team creates dashboards easily at both an operational and executive level. Sistema does have a data analyst on site, which makes any changes to the data requirements easy.
Data analytics solution helps differentiate Sistema from competition
Automation of production has helped Sistema stay price competitive, and it has improved its ability to address customer requests. The business has a high SKU count because they create products, especially for specific customers.
"If we do have a standard offering and customers want a different offering, we do listen to them, and we try and be accommodating to our customers and create something just for them. We can do that because the systems and reporting through EDA help accurately forecast the time and cost to produce these new lines," explains Mr Heeley.
What's next for Sistema
Sistema is at the cusp of using machine learning for analytics. It is trialling sensors in its production machines to help monitor the machine behaviour and moving from preventative to proactive action is getting closer.
"We service machine every three to six months to ensure they are safe and working efficiently, but we want to get to the point that the data tells us when to do it – that's the next step. Then obviously there's the stage afterwards, that is telling you when… the predictive element: when is the machine going to break down? The tipping point will be finding new wins from the downtimes," says Heeley.
Sistema means 'system' in Italian and also signifies the company's systematic approach to manufacturing,which has helped the New Zealand business take on the world. A leading manufacturer of food storage containers, Sistema's success is two-fold. It makes a clever product that people want to buy repeatedly. And it's obsessed about innovatively making the product to ensure ongoing global competitiveness.
In 2017, Newell Brands purchased Sistema to facilitate its international expansion in the food storage category. Newell also own household brands such as Coleman, Rubbermaid, Sunbeam, Sharpie and many more.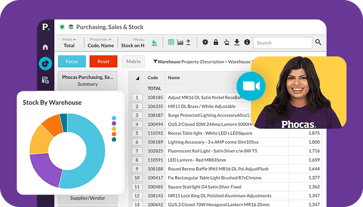 Get a demo
Find out how our platform gives you the visibility you need to get more done.
Get your demo today
Understand the past, operate better today, and plan well for the future
Whether you want to get your data organized for your team or you're looking to combine business intelligence capabilities with financial reporting, planning and analytics… We can guide you. Let's see if we can help.