Fast and easy data access leads to big ROI Gains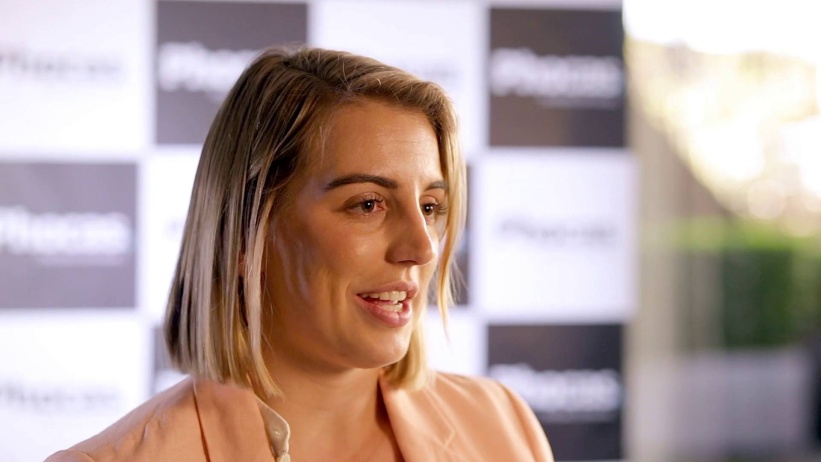 We spoke to Laura Kendall (General Manager) to discover how she manages the influx of data across her business.
"Before Phocas, we were running ad hoc manual reports. We didn't run reports often so when we ran them, the results we'd get were surprising. We'd be amazed to see which products were and weren't selling and which Sales Representatives were selling less in certain areas compared to others. When we kept getting these surprises, we thought we'd need to find a reporting system that could manipulate data quicker than us manually pulling it out of our accounting software [MYOB EXO] and trying to get insights from Excel."
As General Manager, knowing the ins and outs of your business can often lead to a competitive advantage. We asked Kendall what prevented her from running reports more regularly.
"I was often time poor - everyday operations would usually get in the way. If you were going to run reports and analyse sales data manually, it was when you found yourself with a bit of spare time which doesn't happen very often."
Identifying Trends and Insights
Splosh operates a seasonal business where products are regularly changing. Being able to identify trends and find opportunities is crucial. Phocas Software's business intelligence solution was introduced into Splosh in 2012 and since then, Kendall and the team have been able to get better insights into their business.
"I am a big user of Phocas. I regularly look at reports on sales and feed these metrics to our National Sales Manager. The Sales team have got their monthly budget in there and they have a report showing which of their customers have the biggest spend variance. If a customer spent $6,000 at the same time last year and only $500 this year, I'm going to see if there are opportunities there."
ROI from Phocas
In terms of the ROI on using Phocas, Kendall said there was noticeable gains.
"We need to know which products each of our customers are stocking as we must ensure our customers are not stocking the same products. Before Phocas, it would have taken 20 minutes to find this information and there was lots of room for error. If someone missed a couple of products on an invoice and didn't note down the range correctly, they may have inadvertently supplied another customer with that range. We've gone from taking 20 minutes with a lot of room for error to 90 seconds with no room for error."
With Phocas providing more visibility into business data, managers can work collaboratively with their staff to get better results.
"If there's a product our Sales Reps are having trouble selling, we can see this. For example, if ten reps are selling $5,000 worth of product in a week and one is only selling $1,000, the National Sales Manager can ask our rep how they're selling the product and learn what objections they're getting."
Phocas has been widely embraced by the sales team and it is viewed as a tool to help find more sales opportunities.
"They're very happy with it. We don't use it to hit them over the head – we use it as a tool to help them improve."
Many professionals are reluctant to introduce a new tool into an organisation due to the perceived implementation pains and difficulty learning a new system. Kendall said the introduction of Phocas was simple.
"I think people are afraid because these tools can be complicated. With Phocas, it's simple to get really detailed results. It creates so much access to the ins and outs of your business in a really simple manner."
Amazing Support
Kendall is also particularly impressed with the professionalism of the Phocas customer support team.
"The support of Phocas is just absolutely amazing. Hands down, it's better than any other IT company we deal with. Nothing is ever a problem. I can't speak more highly than the quality of the support that we get. You never ignore my requests - if you can't find me a report that can do exactly what I want (which rarely happens), you'll give me different options and discuss other ways we can solve the problem. They're always wanting to help, they're just awesome."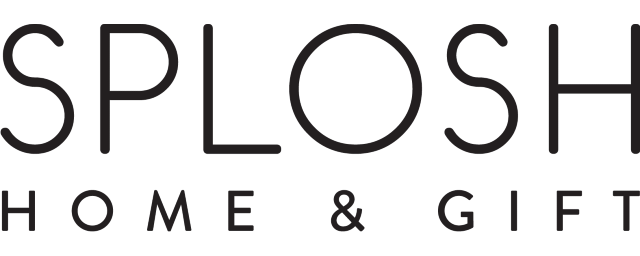 Starting in the garage of their suburban Brisbane (Australia) home back in the 1990's,
Splosh
now operates out of a 2500m2 distribution centre on Brisbane's south side. Splosh currently employs over thirty staff dedicated to designing, selling and delivering homewares and giftware.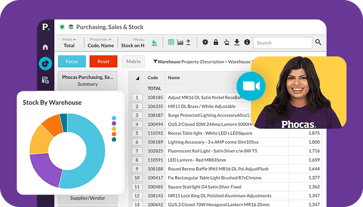 Get a demo
Find out how our platform gives you the visibility you need to get more done.
Get your demo today
Understand the past, operate better today, and plan well for the future
Whether you want to get your data organized for your team or you're looking to combine business intelligence capabilities with financial reporting, planning and analytics… We can guide you. Let's see if we can help.