Phocas the "Bee's Knees" for Stewart's of Scotland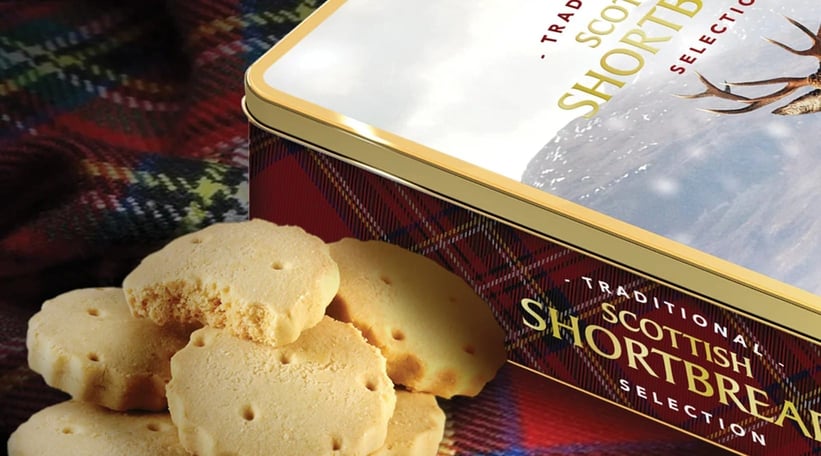 UBT member, Stewart's gains control over customer and product data creating a new level of professionalism and profitability with Phocas.
Stewart's struggles with understanding company data
Stewart's primary objective for the near future is to build the brand as quickly and efficiently as possible, making it stronger in the marketplace while increasing customer retention and loyalty. Critical to meeting this objective is understanding the company's data, from product tracking to inventory control. The company struggled with its combination of Sales-i and Excel spreadsheets, which were downloaded from the company's Sage 50 system.
"These have worked poorly and certainly were not user-friendly," said Robbie Devenish, sales manager at Stewart's. "We are a UBT member and use a variety of outside business consultants. Input from both of these sources pointed us to the need to look for a new business intelligence solution, specifically Phocas."
Phocas delivers night and day difference
After reviewing Phocas, Devenish quickly recognized a "night and day" difference.
He added, "Phocas is ridiculously easy to use. You can get a real test and temperature of your business. It's a thermometer that shows us exactly what the real story of our business is." Currently, Stewart's uses Phocas mostly in sales and among its senior management for product tracking and stock control.
"We are keen to look at other areas where it will be useful," said Devenish.

Creating a new level of professionalism and profitability
Despite its targeted use, Phocas is having a big impact on the way the company works, with the company's external business consultants noting that the Stewart's of Scotland sales team provide incredible and insightful data at a push of a button. Thus creating a professional outlook.
"Phocas has delivered that professionalism, meaning our sales team is fully prepared with all of its needed data," said Devenish. "Being able to delve into the data with both hands is a powerful thing.
In addition to being better prepared, Phocas is helping Stewart's stay focused on profitability.
Devenish added, "Margin awareness has been revolutionary with Phocas, and we are much more conscious of what money we are making, this is product and customer wide."
Stewarts has dived into the budgeting capabilities, creating budgets against customers live, something Devenish couldn't do with his previous data analytics system.
"Budget is great, and when it comes to sales data management, Phocas is the bee's knees," exclaimed Devenish.

Phocas comes highly recommended
Devenish has already recommended Phocas to five companies this past year, citing the ability to get to grips with customers and products, down to the granular level.
"If gaining control over your customers and product data is important to your business, then Phocas is definitely the solution to go for," said Devenish.
Perth, Scotland-based Stewart's of Scotland is a well-known distributor and marketer of shortbread and gift food, which are packaged in nostalgic, iconic, and retro tins that have become collector's items as well as other shapes and sizes of cardboard & cello options.
Its sister company, Glencarse Foods, is also a wholesale supplier of dozens of popular brands of confectionery, crisps and drinks, including Arizona, Lindt, Ritter Sport and Snyder's of Hanover. Together, the company has served consumers and retailers across the United Kingdom for the past 55 years.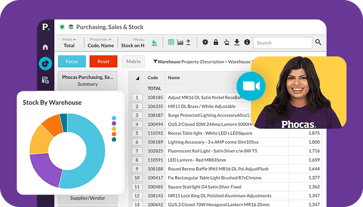 Get a demo
Find out how our platform gives you the visibility you need to get more done.
Get your demo today
Understand the past, operate better today, and plan well for the future
Whether you want to get your data organized for your team or you're looking to combine business intelligence capabilities with financial reporting, planning and analytics… We can guide you. Let's see if we can help.