Manufacturer writes a story with data to guide the future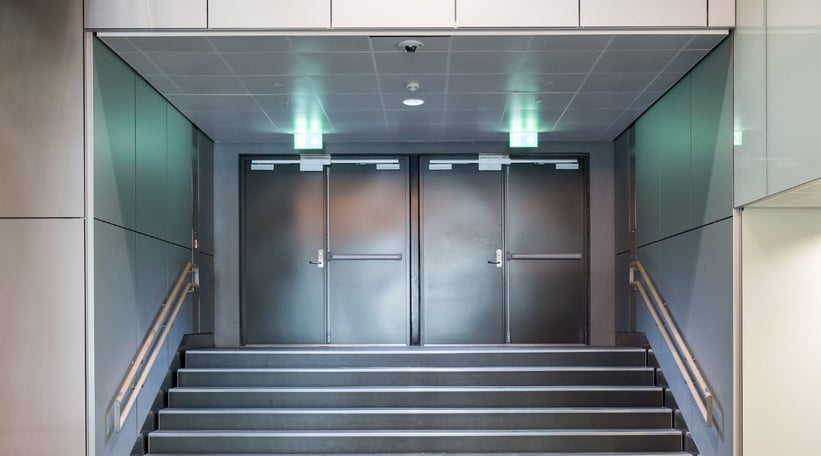 Premier manufacturer of secure steel doors finds endless ways to slice and dice its data to better understand results and plan for the future.
A long journey to finding value in data
When Managing Director Tim Devenish joined the business in April 2012, Strongdor was working on a high growth strategy. The company was trying a lot of different things, and while data was being collected, it was not in a way that could be used to benefit the business or customers.
Tim brought with him a license to OrderWise, allowing him to build customer, supplier and inventory databases. Unfortunately, putting the businesses' thousands of manufacturing parts into the database was not easy, and tracking bill of materials was even more difficult.
In 2015, Strongdor decided to deploy a new ERP system, Microsoft Dynamics Nav, but the company was too small to do it on its own.
"We gave the order to an ERP provider with the stipulation that the system had to go live in three months," said Tim. "We were eager to get it completed, as was the ERP provider, however, we underestimated the complexity."
After two months, Strongdor moved from Microsoft Dynamics Nav and put everything back in OrderWise.
"Risking the biscuit" on Phocas
What Tim wanted, and Strongdor needed, was visibility into business performance, including key performance indicators (KPIs) such as gross profit and conversion rates. A manufacturing business is not like a traditional buy-sale company and determining gross profit is more than just the sell price minus product price. With Strongdor, there are parts, labour, time, and other cost considerations the company never had access to.
"We started building some databases in 2016 to make this happen because we wanted to see profitability, and gross profit by hour, day and week," said Tim. "We tried everything to make our data usable, including Power BI, but we could never get gross profit."
Throughout these challenging times, Phocas kept popping up, and after seeing what it could do for Strongdor, Tim decided to deploy the BI software.
Endless opportunities
The company now has a happy Sales Director, among other users, who can monitor dashboards, look at quotes per day, as well as incoming and outgoing sales. In addition, with a few clicks, they can easily monitor conversion rate and gross profit.
"In the whole life of Nav, we never had anything like we have now with Phocas, and we are just scratching the surface," said Tim. "Phocas is true BI, built to provide data analytics, while tools like Power BI are an empty box that requires you to build it yourself. You have to start from scratch, and you need to be an expert in that software."
Phocas provides Strongdor endless ways to slice and dice its data so the results can be reviewed by day, week, month, and year, as well as by salesperson and individual order. Phocas also provides access to daily and weekly sales and conversion rates, with the ability to drill down to individual salesperson against target.
Planning for the future
Phocas is also helping Strongdor with sales projections, which in the past were often based on gut feel rather than hard data.
"We now have a report running all the time that provides us with what is coming in and going out, so projections is now one of our dials, which means we no longer have to guess."
Shortly after deploying Phocas, the Sales Director reported that Strongdor was going to have a bit of a dip in sales in the coming weeks. He identified the dip based on a low number of quotes in the short term, equating to an anticipated lull in the incoming sales. This ability to access and review data sets and trends will help prevent lulls from happening in the future.
"Again, we never had that before," said Tim. "And while it's a significant investment, it is so worthwhile."
Each member of the sales team has access to an individual dashboard that shows their own numbers, quotes, sales and conversion rates. Strongdor is planning to provide access to the data to additional departments, including finance and purchasing while providing the executive team with a single, comprehensive operations report.
Telling a story with data
When asked what he would say to someone else considering Phocas, Tim said, "I would ask, 'What ERP are you working with?' If they have NAV – the next 80 percent of my answer would be simple. Phocas is worth every penny of implementation."
"I would then ask, 'How many spreadsheets are you working with that are not part of your ERP and what system are you working with?' We ditched the ineffective system, and we went live with Phocas. The time savings per person, per day was phenomenal."
Phocas is helping drive forward more strategic decisions based on the reporting.
"While we might not have made all the decisions yet," said Tim. "We are building the data and reporting to tell a story that will ultimately guide our future."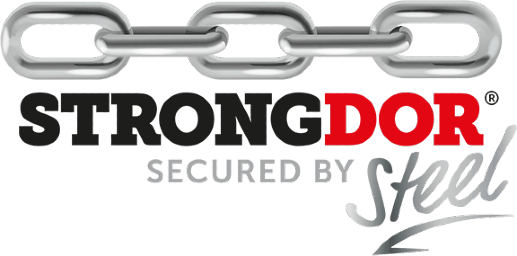 Strongdor is a premier manufacturer of secure steel doors, operating out of two facilities in Lancaster, England, including its 4,500 square meter manufacturing hub.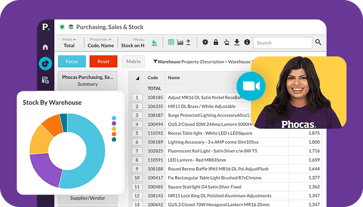 Get a demo
Find out how our platform gives you the visibility you need to get more done.
Get your demo today
Understand the past, operate better today, and plan well for the future
Whether you want to get your data organized for your team or you're looking to combine business intelligence capabilities with financial reporting, planning and analytics… We can guide you. Let's see if we can help.