Tradeware Leverages their Sage Accpac Data with Phocas BI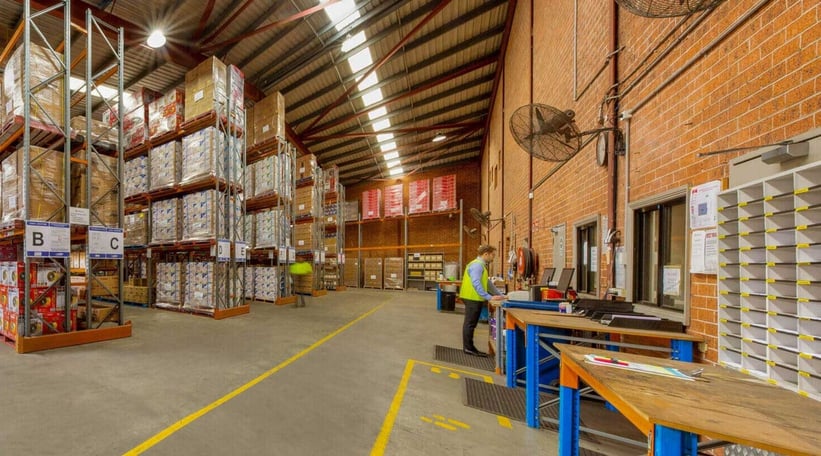 Reliable, timely information allows Tradeware to supply top quality products and customer service. Critical to the success of their business is having access to timely information. Chris Rath, Operations Manager for Tradeware, comments, "the great thing about Phocas is that it not only keeps us up to date on what's currently happening, but helps us understand where we were a year ago as well as plan and forecast what's coming up in the next few months in terms of products and promotions."
Managing Inventory and stock levels
As a distributor, Tradeware needs to ensure that orders can be met on time without excess stock sitting in the warehouse for extended periods of time. "We import a range of products from overseas", says Rath, "where we need to order them months in advance. By looking at the sales history we can predict what stock levels we are going to need in the coming weeks and months. For stock management Phocas is absolutely brilliant."
Chris's role is to manage Tradeware's warehouses, logistics and customer service. It's ultimately up to him to ensure that the retail outlets receive the stock they need, when they need it. "We do a lot of seasonal lines. We'll do a lot of fly traps and fans in the summer time. Come the winter time we need to have those stocks right down. The reporting we get out of Phocas is vital in our ability to manage stock and inventory levels."
The information Phocas uses is extracted from Tradeware's Accpac ERP system. "Accpac is very cumbersome when it comes to reporting. It's simply terrible. Trying to pull out any data unless it's in the format Accpac wants to give it to you in is impossible. You can't drill down on anything and it's very costly and difficult to customise."
With Phocas, Tradeware are able to drill down to the individual product level or sales rep and see how they are performing across different territories and customers. "In an instant we can go back three months to see which customers have dropped off or compare sales this year to the same period last year, identifying issues we may have missed. We can look at the products they're buying and pick up opportunities where they are buying one product but there is a similar product in a different size or a product that goes with that", says Rath.
"For example, we do a lot of business on fly traps and we also sell fly bait. There may be instances where customers are buying one but not the other, so we can go to those customers and say look, we know you're buying a lot of fly traps, did you realise that this fly bait is an ongoing sale after you have sold the fly trap".
Closing more sales
As well as the managers, all of the sales force use Phocas in the field. "Before our guys visit a customer they can view the historical data and see what the customer has bought in the last, 3, 6 or 12 months. The sales rep can work out whether they can improve on that or see if they can sell extra products that the customer is currently not buying."
Finally, by having all their sales and historical data stored in the system, Tradeware doesn't lose vital information about a customer when they need to replace a sales rep. It's simply a matter of giving the new rep access to the information and they can drill down to see what has been happening in their territory and with their customers.
Tradeware Group
is the trusted leader in providing the best brands, service and value in hardware distribution.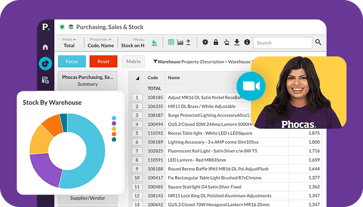 Get a demo
Find out how our platform gives you the visibility you need to get more done.
Get your demo today
Understand the past, operate better today, and plan well for the future
Whether you want to get your data organized for your team or you're looking to combine business intelligence capabilities with financial reporting, planning and analytics… We can guide you. Let's see if we can help.