Wilkinson Supply saves time, grows sales by extending the life of legacy ERP system with Phocas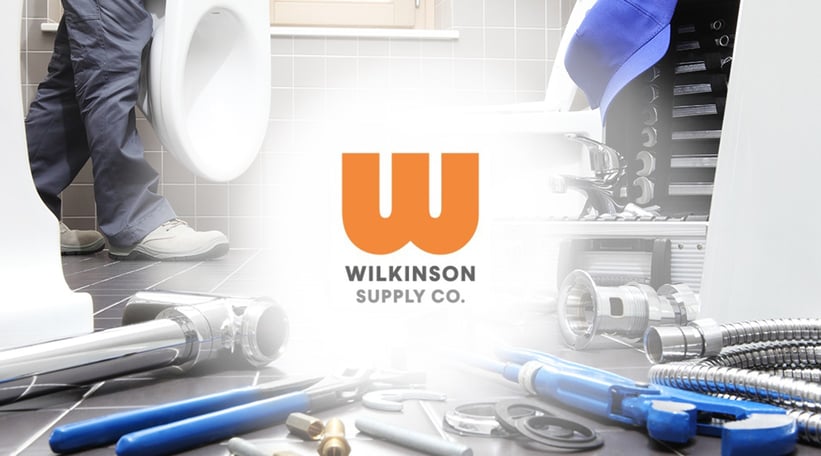 U.S. east coast plumbing distribution company combines legacy ERP and modern data analytics technology to stay relevant and grow sales in a competitive industry.
For more than 30 years, Wilkinson has used Mark Information Systems as its ERP. When the company retired paper, it moved to Mark. Mark was collectively purchased by its users and the Mark Users Group now supports the legacy software.
"Mark has a lot of capabilities, but it doesn't have a modern interface, and it can be difficult to extract data from the system quickly," said Audrey Loder, president of Wilkinson Supply Company."
"Despite the shortcoming, our long-term employees have lived and breathed the system, and we know what Mark can do. We don't have a large in-house IT team or programmers, so when we needed support with Mark or a new report, we have to contract a specialist to do the work."
Staying relevant in competitive plumbing industry
For the regional leader, the goal is to stay relevant in a competitive industry.
"We have to continue to figure how to incorporate new technology," added Loder. " We often wonder how long we will be able to utilize our legacy ERP."
Loder is also concerned about what would happen to the efficiency of her team if the company changed ERP systems, in addition to the fear of missing out on the next big technology.
" We have seen the agony of our peers moving to a new ERP system, and the investment in time and resources sounds challenging," said Loder. "We believe in Mark, but we know we need new technology that will integrate with Mark and allow us to keep what we know while continuing to move the company forward."
Recognizing the limitations of the aging ERP, and the need for greater visibility into the company's data, the company turned to Phocas.
Extending the life of Mark
"Finding Phocas was the best thing that ever happened to us," said Loder. "We want to use Mark for as long as we can, and anything that can integrate with Mark keeps us going. Phocas gives us more confidence in our technology and has extended the life of Mark."
The company started with a Phocas sales database and over the few years has added inventory and purchasing databases. Currently, there are 10 active users who rely on Phocas on a daily basis.
"Our sales database is currently the most used Phocas database," said Loder. "We use Phocas to track order types, and analyze sales trends."
Historically, Wilkinson has sold exclusively to plumbers, but the company has seen a shift in the last 4-5 years where its biggest showroom customers are builders. Loder added, "This shift has changed our sales and marketing strategy. "
More proactive sales and purchasing teams
"With this information, our salespeople are having more thoughtful conversations during their sales calls," said Loder.
"We can quickly find out what we need to do to increase or save the business. If the customer stopped buying from us because of price, then we can evaluate our pricing strategy. At the same time, if we learn the customer is not going continue purchasing certain products from us, we can quickly adjust our inventory and purchasing. As we see trends in Phocas, we are having more proactive conversations."
In addition to helping the outside salespeople create reports and using software right in front of customers, Phocas is also helping the showroom salespeople identify what is selling and track margins.
The purchasing team is also actively using Phocas to track open orders, backorders, and lead times, particularly during the recent supply chain issues as PO fulfillment has gone from 10 days to over 100. "Suppliers will only send us as much as we bought in 2020," said Loder. "As a result, we are using Phocas to effectively allocate material we do receive across our stores. Based on store sales volume of the product, we can better distribute the products to the right locations."
"Phocas allows us to quickly sort vendors by margins and identify the products our sales team should focus on selling. This is impactful data for salespersons to know."
Audrey Loder — President of Wilkinson Supply Company
Growing sales through faster, better decision making
For Wilkinson, the best thing about Phocas is it is intuitive and easy to use. Within two or three steps, Phocas gives the sales and purchasing teams the information they need to make the right decisions.
"Having access to data quickly is exciting and has enabled us to keep up with the fast pace of business," said Loder.
"Thirty years ago, we were writing orders on pieces of paper and faxing paper to a vendor. We know the faster we can do business, the more we can do. Phocas has helped us grow sales because we can do things quickly. Out of everything that we have ever used and added to Mark, Phocas has delivered the best experience. It is so fast, and so easy."
Wilkinson Supply Company
was founded in 1965 in Raleigh, North Carolina. During the past 56 years, the small plumbing distribution company has expanded to become one of the largest plumbing supply businesses in the region with five locations across central and eastern N.C. The operations include four showrooms and more than 100,000 square feet of warehouse space managed by over 80 employees. Wilkinson's business consists of wholesale and decorative plumbing solutions with more than 7,000 SKUs in inventory and nearly 50,000 SKUs that are available to order.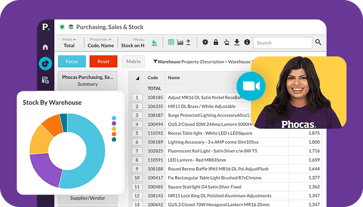 Get a demo
Find out how our platform gives you the visibility you need to get more done.
Get your demo today
Understand the past, operate better today, and plan well for the future
Whether you want to get your data organized for your team or you're looking to combine business intelligence capabilities with financial reporting, planning and analytics… We can guide you. Let's see if we can help.