Business performance management
Simplified data for everyday operation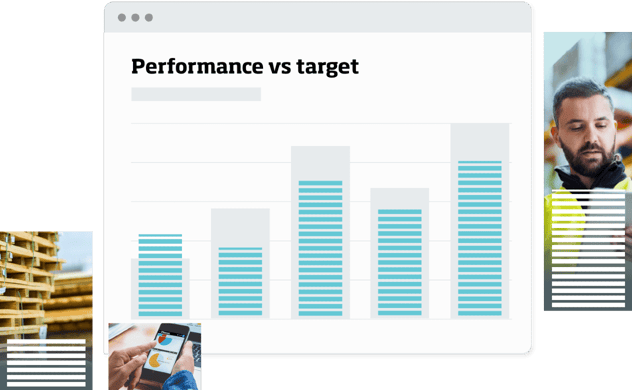 Data can be painful
We've grown up with complex businesses and we know data can be a pain. There's a lot of it, it's all over the place, ERPs are slow and clunky, spreadsheets can be inaccurate and everything takes forever. But here's the thing: leaders in your business need accurate information to make accurate decisions. Give your leaders the intelligence and visibility they need to thrive, drive revenue and help grow the business.
We quickly get on top of high-level information
Caprice uses Phocas in conjunction with its ERP to put data at the fingertips of the company's divisional general managers.
Read the case study
Get a clear view into your business
Data-based decision making made simple
Data is a commercial asset. With the right data analytics software you give your team focus and you'll make better business decisions.
Discover Phocas Analytics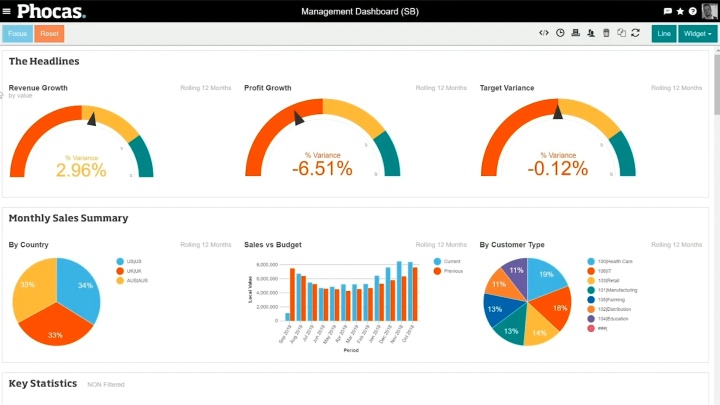 Success story
Simplicity and user adoption drive huge business impact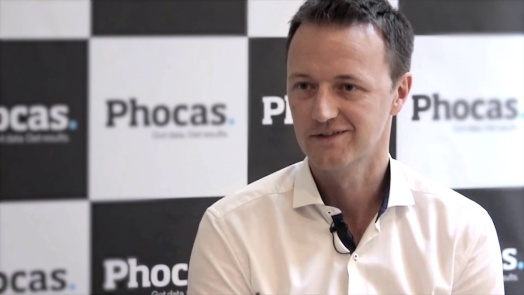 From a business point of view, having a tool that is so quick and easy to use and so easy to get other people to use within an organization just stands head and shoulders above some of their competition.
— Thomas Clayton, GM at Schlegel.
Confidence and control
Holistic business data, simplified
You need to understand data to make strategic decisions. But information rarely takes a form that is easy to pick up and understand. Phocas puts intuitive, high-level business insights at your fingertips.
It pulls together data from all your key sources (your ERP, CRM and other systems) to extract and centralize information so you have a single source of truth for identifying roadblocks and growth opportunities.
See all Phocas integrations
Know your business
Go beyond your gut instincts
Clear, actionable insight into key performance areas across teams and business units is key to strong leadership. Phocas delivers a streamlined view of product, market and budget data as a single reference point to take your data-based decision-making up a notch.
Easy reports
Measure what matters
When you're leading a team and running a business, you don't have time to understand complex data platforms or manage the granular details of reporting.
With data visualization tools, it's easy to analyze customers' sales, identify trends and spot "slipping" accounts before it's too late. Our simplified implementation will make you wonder how you ever got along without a solution like this.
Phocas benefits for business managers
Dashboard summaries
Business owners sleep with these on tablets under their pillow (really, we're not kidding)! Live visualizations of your company's vital metrics and measures that are easy to understand and drill into to uncover the facts in numbers.
Informed decision-makers
Empower every leader, mover and shaker to be a data-driven decision-maker. You don't have to be an IT expert to analyze your own data and make precise decisions. Phocas is simple to customize, and even tech-phobic people can create their own reports.

Feel good about data
Our customers feel genuinely better about accessing and using data with Phocas. They say they don't know how high volume, margin-focused, stock-driven businesses manage without it.
Hundreds of business managers share the love
Our mission at Phocas is to make people feel good about data. This is reflected by our customer satisfaction -
the highest in the category
- and the fact that 97% of surveyed customers* would recommend us to a friend!
Product Satisfaction
10
Phocas
Business Value
9.6
Phocas
Customer satifaction
9.4
Phocas
Business performance dashboards eBook
Do you know how your business is really performing? Get snapshots of the data that drives business decisions in one easy-to-understand view. Download the eBook to learn more.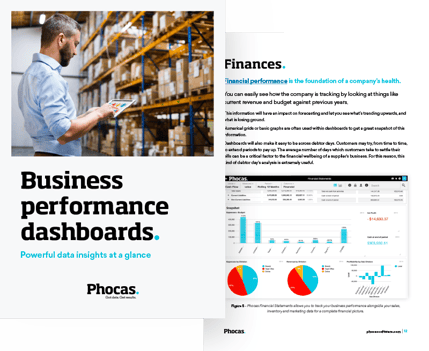 Understand the past, operate better today, and plan well for the future
Whether you want to get your data organized for your team or you're looking to combine business intelligence capabilities with financial reporting, planning and analytics… We can guide you. Let's see if we can help.