Paul Magee
Co-founder, Chairman Phocas Group
Paul is a
perennial
entrepreneur with a flair for delighting customers. From his beginnings selling technology to behemoths like Ford and GM, he moved to SME territory selling MRP II systems to manufacturers. Armed with knowledge of sales, manufacturing, automotive and tech, matched with limitless energy and brainpower, Paul and Phocas' co-founders seized an opportunity to offer subscription-based data analytics software to support businesses' insights gained from data in their ERP systems. Today Paul runs the UK operation and is Group chairman.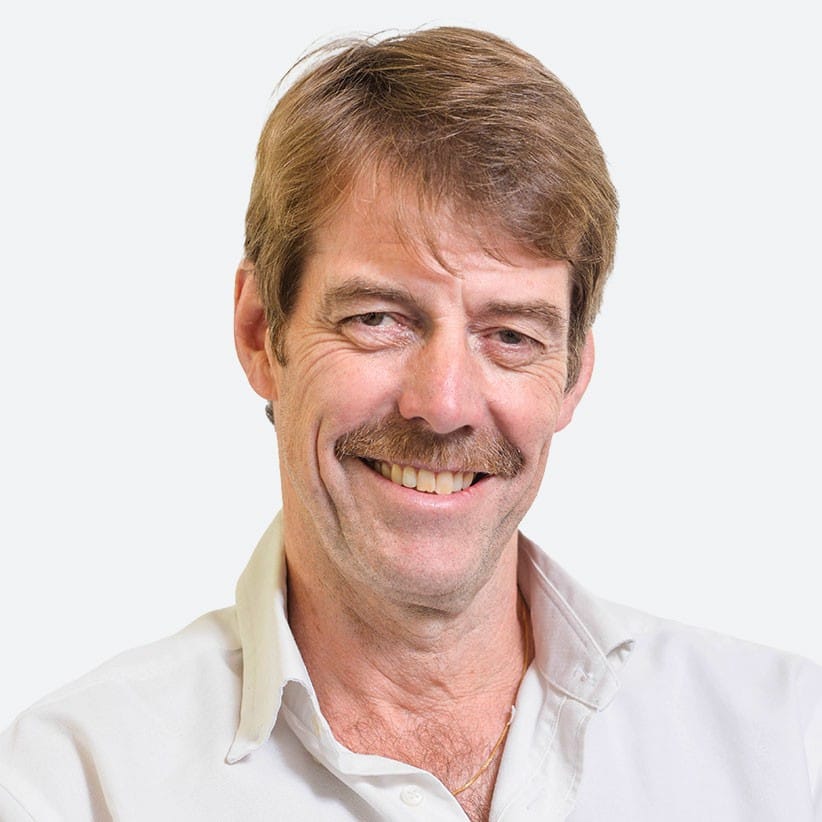 Myles Glashier
CEO, Co-founder, Phocas Group
If Myles wasn't so extroverted and creative he'd be well suited to a laboratory. He is a born innovator, creator and motivator whose buoyant vision stretches us into unchartered waters, and his energy keeps us flowing. When Myles, Paul and Sean co-founded Phocas in 1999, it was young Myles who traversed Britain's motorways and mews spruiking the new software. He jump-started Phocas Australia in 2003 and spectacularly launched Phocas in the US out of the Big Apple three years later. Myles has evolved the product by listening attentively to customers and delivering visionary functionality consistently ahead of its time.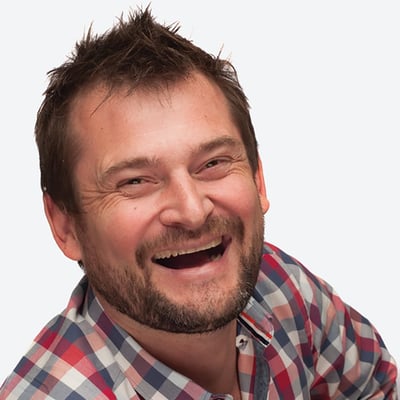 Phil Dodds
Executive director, Phocas Group
Phil effortlessly balances running a global and rapidly growing software business with a large family and livestock farm near our R&D centre in rural NSW. Always convivial, Phil has taken us from a client-server model to a mobile-first, cloud-based business intelligence solution. An acclaimed and successful IT professional who has developed and sold ERP solutions to Microsoft and Sage, he couldn't resist the allure of the challenge and fun to be had with Phocas after a too-early retirement. He's back in the saddle, holding the reins and helping to grow revenue for the friendliest and most competitively formidable BI software in the market.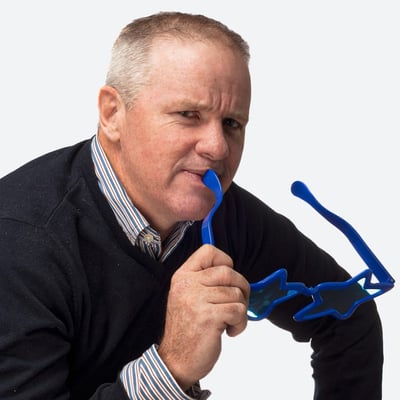 Dave Boorman
Chief Finance Officer, Phocas Group
Based on his global financial experience with listed and multinational companies such as Vodafone, Seven West Media and Network Ten, Dave is used to an ever changing, face-paced environment and will assist the business manage the new investment funds across Phocas globally. He understands transformational change and is adept at evaluating business operations and developing and delivering effective plans that enhance an organisation's financial strength. As a finance professional, his advice is simple, "Treat the company's money as if it's your own." Dave takes a light-hearted approach to situations and believes openness and transparency are best. He keeps healthy by hiking, cycling and playing golf.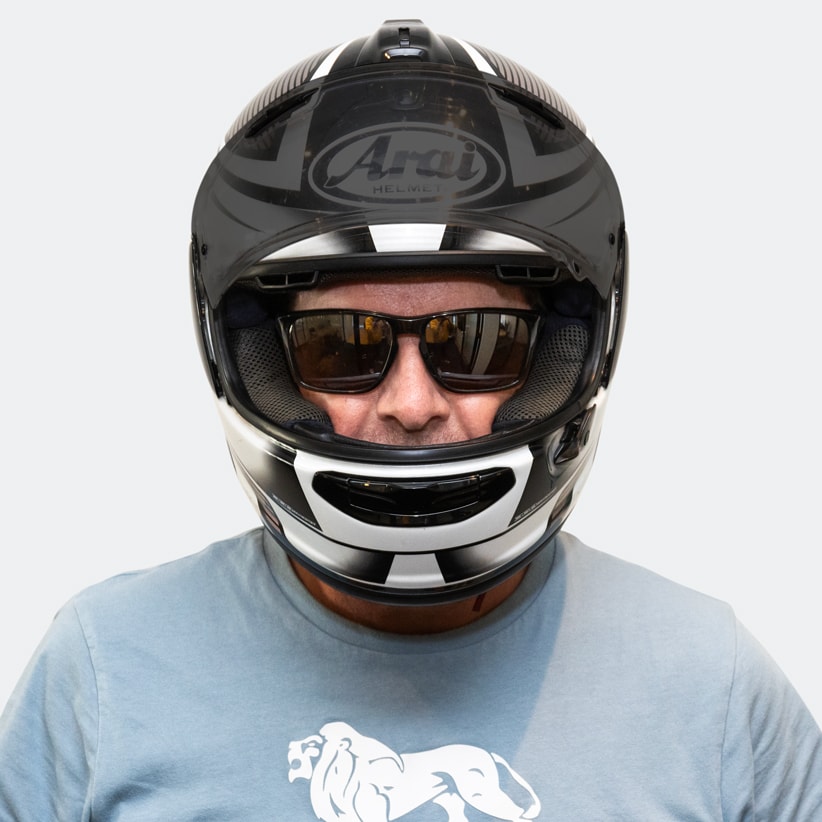 Angela Kent
Chief Marketing Officer, Phocas Group
Ange heads up the global brand, audience and content team. Her strategic and creative know-how has helped Phocas understand and address the unpredictable buyer's journey and to bring the sales and marketing teams closer together. Her career has traversed marketing, communications and PR, both in-house and in consultancy positions. Ange has varied experience in the tech sector, but it's B2B software that she loves. She says it changes the way people do and think about business. Ange can have the right conversations and is a deft leader – motivating and nurturing people to deliver and to delight. She loves her home city Melbourne as well as getting lost in nature.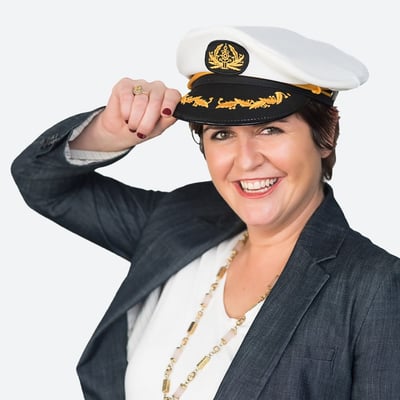 Karen Hailwood
Chief People Officer, Phocas Group
Karen joined Phocas in 2016, to help measure and nurture our special culture, facilitate positive people practices and shape our organisation design. She directs a small global team who partner with our leaders to attract, develop and retain great people. Karen is passionate about values-led cultures, where people can flourish, perform to their best and be themselves. As a seasoned C-suite executive, coach, facilitator and HR practitioner she brings insights from many industries to help make Phocas a fun and fulfilling place to work. Under her leadership as Chief People Officer, we have increased training and professional growth opportunities, developed our leaders and won a coveted culture transformation award by Human Synergistics in 2019. Karen likes to relax by getting outdoors – running, skiing, playing tennis and spending time exploring the world with her son.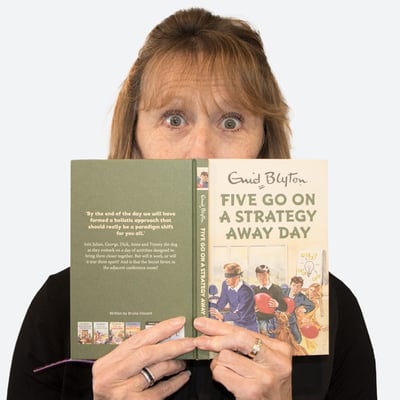 Dr Blair Cassidy
Chief Product and Technology Officer, Phocas Group
Textile science, data science, management consulting and economics led Blair Cassidy to SaaS product management, first at SLI Systems and now as Chief Product and Technology Officer at Phocas. His unique work history has honed his ability to solve customer problems, think-outside-the-box and be empathetic to all the data challenges of business managers. With Blair and his team, customers can expect to see an increase in how they can benefit from using Phocas, with an emphasis on what financial teams can gain from data analysis. Blair enjoys cycling, learning new programming languages and algorithms and trying to keep up with his three daughters.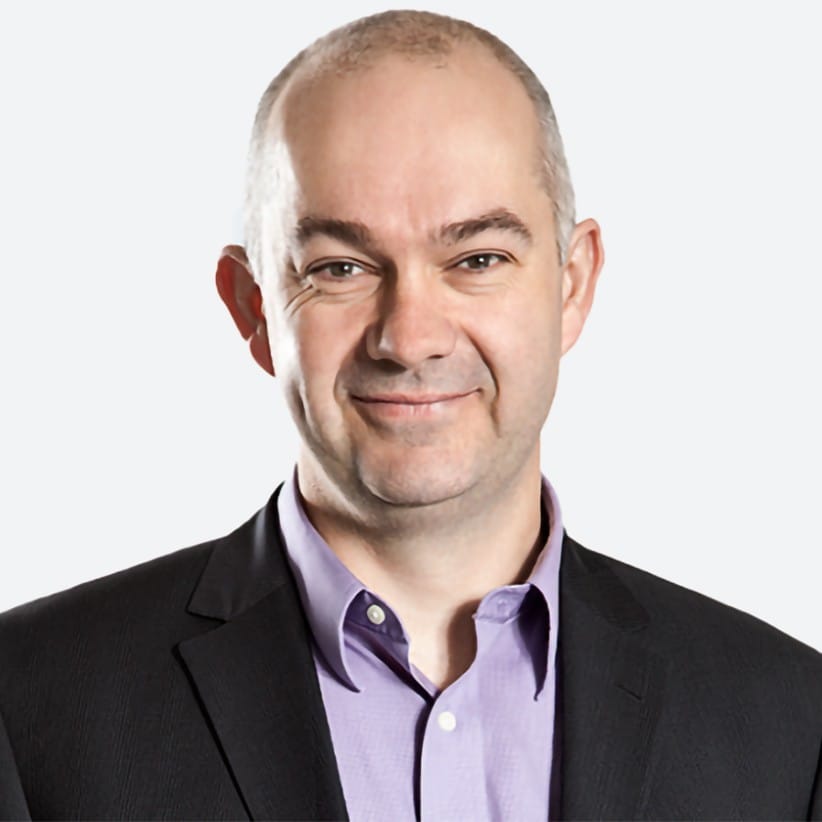 Stewart Irwin
Group Head of Financial Planning and Analysis, Phocas Group
Stew joined the team in the very early days of Phocas, leaving a role in financial services where he designed and translated financial models into plain English for high-net-worth customers. Stew is across all the layers of Phocas having run Phocas Australia, sold the software and managed the money matters of the Phocas Group as CFO.
He now heads the Financial Planning and Analysis (FPA) team, whose primary objective is to enable more informed decisions across the Phocas Group. Stew leads special projects like ERP upgrade, E-comm, and Phocas 4 Phocas (P4P) which designs and delivers new ways to use Phocas in-house. Stew's experience with P4P helps us to live the 'feel good about data' mantra, by using Phocas to report via financial statements, KPIs and out of the box analysis to the different stakeholder groups including customers, shareholders, management and staff.
Stew loves the outdoors, cycles to work and is a hands-on dad of three with partner, Sarah.
Rick Toepfer
Senior Vice President of Global Partnerships, Phocas Group
Rick has spent most of his career in tech, so is well placed to lead our global strategic partnerships. To find new markets for Phocas' innovations he believes we need to work in collaboration. A crucial part of his role is to broker new relationships to compliment Phocas' strengths and offers. Rick has intimate knowledge of how manufacturers, wholesalers and retail businesses use Phocas, and he has learned much about business from these customer interactions. Rick is a people person who listens. According to Rick, "a good partnership starts when both companies clearly understand and appreciate each other's goals and competitive advantages." Rick loves the outdoors and hanging out with his family.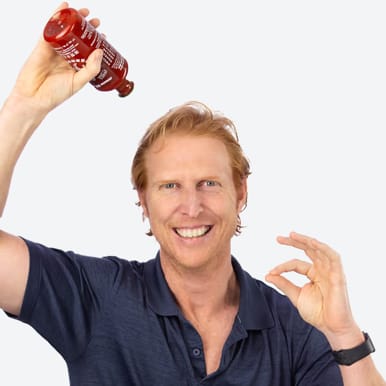 Mike Hills
Managing Director, Phocas UK
Mike is the General Manager in the UK, looking after customers across EMEA. He has re-energised the office with his can-do approach. He is obsessed with adding value to our customers' business and helping them find real ROI with Phocas software. His previous management role in a publicly listed SaaS business gave him a razor-sharp focus on customer experience and an understanding of the need to continually innovate and keep up with change. He believes a company gets better and people are happier when it's built on personal development that's guided by overall purpose. He likes to stay active and loves sharing new experiences with his family.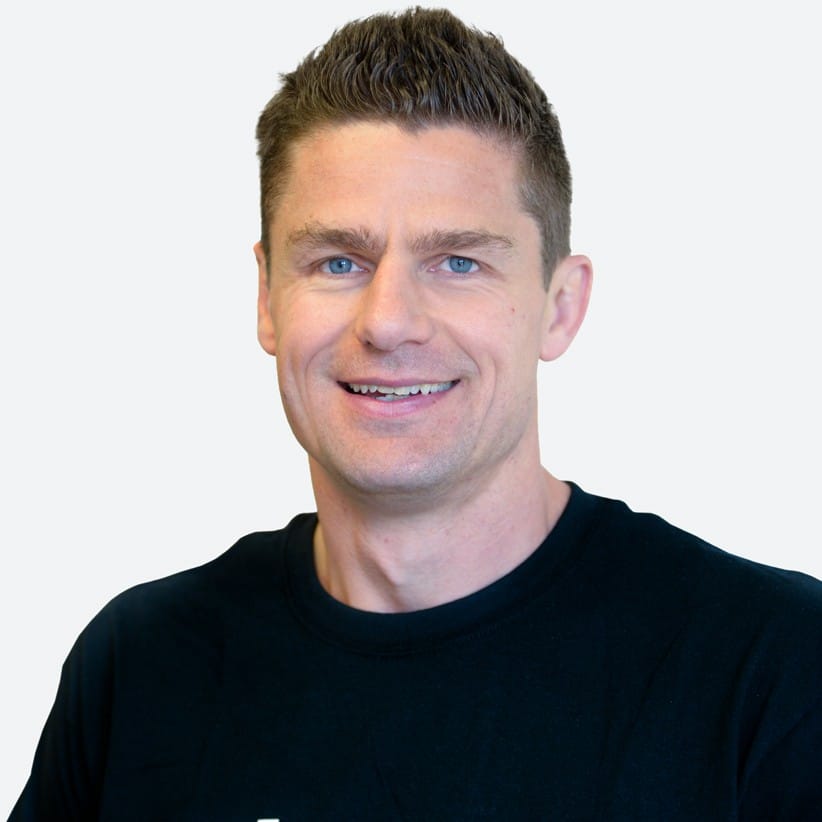 Mark Brixton
Managing Director, Phocas AU
Mark is managing the APAC operations of Phocas through rapid change and growth. He believes an influential culture of 'walking the talk' underpins everything. The more time he invests in his people, the more they will invest in Phocas and the customer base. Success in sales and then ongoing customer retention comes from being consistent at every touchpoint so Mark is working to ensure his team creates great experiences for Phocas customers. Mark is known for his consultative management style and is always willing to try new approaches to build trust and get stuff done. He likes to keep fit and eat well and has taken to cross-generational skiing with his dad and young son.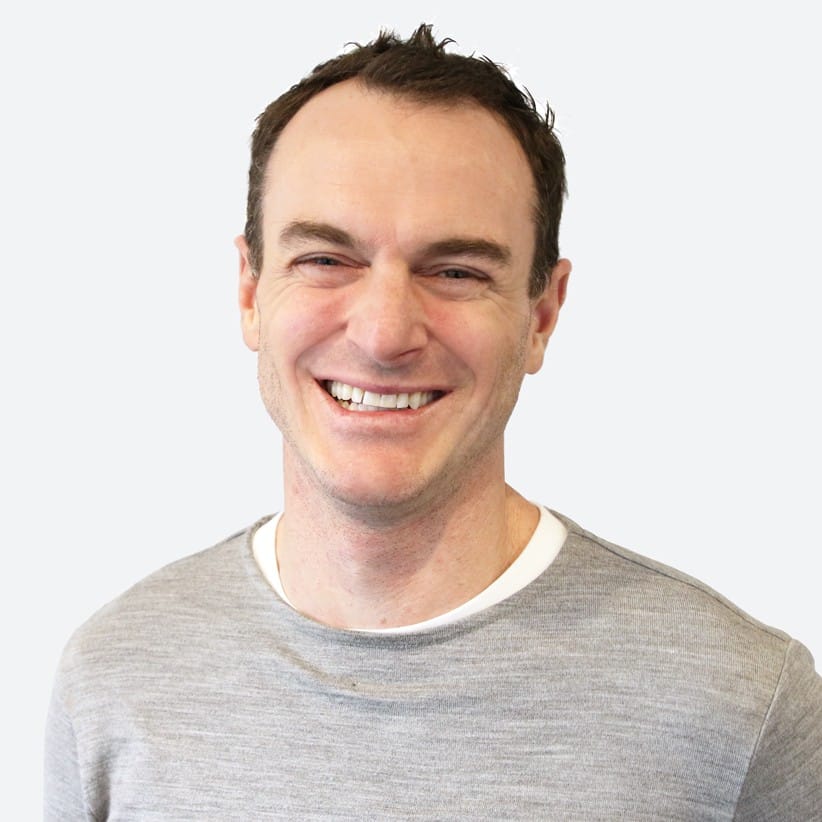 Understand the past, operate better today, and plan well for the future
Whether you want to get your data organized for your team or you're looking to combine business intelligence capabilities with financial reporting, planning and analytics… We can guide you. Let's see if we can help.