Central Data all in on Phocas partnership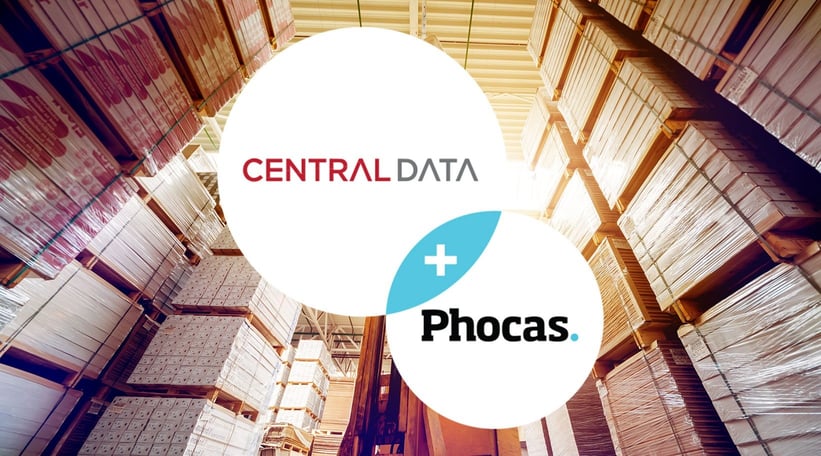 Central Data has annually been recognized as one of Infor's top distribution partners, being named North American Partner of the Year in 2020. The company's consistency is a hallmark of its success and is a key reason for its longevity. It will celebrate its 50th anniversary in January 2023.
The company is also fiercely loyal to its software partners and customers, focusing exclusively on selling Infor ERP solutions to durable goods distributors across the country. Today, Infor looks to Central Data as a mentor for its new partners. The company was founded by a distributor when mainframes were first being developed. In fact, in the early days, Central Data was writing custom programs in COBOL for automotive aftermarket and primary market suppliers. The company has always been focused on the distribution industry.
"We simply know the distribution business," said Joe Davidson, president of Central Data. "Our customers choose us because of our reputation and relatability. Distribution companies know we are not selling software to nonprofits or healthcare companies, and most of our deals come directly from referrals from clients and industry relationships we forged over nearly 50 years."
Turning to Phocas to fill customers' BI needs
Given its experience in the distribution industry, Central Data has an expert understanding of distribution companies' software needs, and Infor's systems fill much of the requirements. Over the years, Central Data has added complementary business intelligence (BI) and reporting solutions to help customers mine value from their business data.
In 2021, Central Data recognized a growing gap in its offerings, and turned to Phocas to help fill the need for a flexible and user-friendly BI solution.
"Once we got our hands on it, we had our business intelligence team bang on it to make sure it was the right solution for our customers," said Davidson. "We knew this would be a good partnership, not solely because of the software or because our team validated it; rather because of the Phocas team and Phocas' willingness to get us to where we needed to be, to train us on it and teach us how to install it. It's very important that we know how to do things from soup to nuts, and we need to be able to support the solutions that we sell. Phocas passed that test."
Centra Data's BI team quickly recognize how easy Phocas is to set up and use. They noted that within 10-12 hours, they can get someone using it and getting value out of it.
Davidson added, "Even before customers are done with the implementation, they are using Phocas in real time with real data, so the software's time to value is critically important. The timing for finding Phocas was also important as we were able to quickly get Phocas into the hands of new customers that were struggling with existing BI tools. A lot of the successful partnerships that we have are more about the company than the product, so it was evident earlier on that Phocas is a real partner."
Momentum building because of Phocas' simplicity
Within a short period of time, Central Data started to build significant momentum as a Phocas partner, securing 11 deals in the first 10 months. For Davidson, it really took off when he saw how quickly customers became autonomous with the software.
"It's about the minimal amount of time and money to get up and running on Phocas," said Davidson. "Customers are thrilled that they can write their own reports and build their own dashboards, and it's as much about not having to pay us for that support as it is about getting what they need, when they need it. They don't have to write SQL code or have technical skills to use Phocas. As great as some popular BI solutions may be, they require technical skills and people, which many of our customers don't have. CloudSuite Distribution users can be up and running with Phocas with minimal training and support from us. Customers don't need us to the simple things, which has been huge from a customer satisfaction perspective."
Moving forward aggressively with the Phocas partnership
In addition to the business intelligence piece, Phocas Financial Statements solution is quickly becoming a real differentiator. In fact, many of Central Data's customers are looking at financial reporting as a phase two a la carte addition to complement the Infor ERP system and Phocas data analytics software.
For Davidson, it's time to shine a light on the partnership and highlight the benefits of working together. Central Data wants to be Phocas' number one distribution partner, as well as a key development partner.
"In addition to being number one on the leader board, and getting deeper into the services area, we want to continue to master the core products and financials, hone in on budgeting and forecasting, and rebates, and create happy and referenceable customers," he said. "We are deliberate about how we work, so we want to get deeper and deeper with Phocas. We are all in."