Finance Business Partnering: An ultimate guide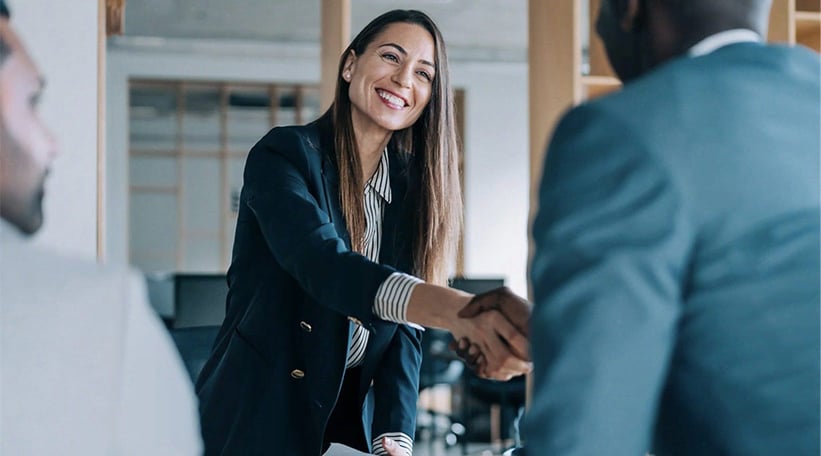 Let's face it: most teams work in silos.
They go about their day working toward (and hopefully achieving) their goals, rarely thinking about how what they do affects other teams, let alone their impact on the company as a whole. So when it comes time to sit down with the CFO and prepare a budget and goals for the next year, everyone dreads the conversation because few people really have data to create, and support, their strategies.
When it comes time to setting budgets and updating key performance indicators, it often seems like no-one is on the same page. Operational leaders feel like new objectives don't make sense, and finance leaders can't understand why, perpetuating the desire to work in silos. But what if you had a bridge between finance and operational teams year-round? Enter: finance business partnering.
In theory, blending the finance function with operational leaders' know-how can be an unstoppable force. The challenge is making finance business partnering work in practice. In this guide, we'll define finance business partnering, explain why you need it, share how you can prepare your organization for it, and reveal the key skills of successful business partners.
What is Finance Business Partnering?
Finance business partnering is a methodology in which members of the finance team are paired up with particular business units (sales, marketing, product, customer success) to provide financial information, analysis, and insights. Today, 46% of organizations have a business partnering team, and 30% plan to establish one in the next three years, according to FSN Future of Business Partnering.
When done right, finance business partners serve as trusted advisors to operational stakeholders, improving their decision-making by highlighting new initiatives and unforeseen obstacles. As business partners continue to work with other departments, their ability to apply their unique knowledge will help optimize operations and boost a company's bottom line.
Why you need Business Partnering
According to FSN Future of Business Partnering, 66% of organizations expect to invest in business partnering between now and 2030, making it abundantly transparent that business partnering has value. But what, exactly, is that value?
Below we break down just a few of the many benefits of business partnering 一 not only for the finance teams but for the entire organization.
Cost-effectiveness - Each department head knows their corner of the business inside and out. When you combine that knowledge with a financial point of view, opportunities to increase efficiency, automate processes and standardize data begin to appear. Implementing these changes can lead to improved business performance and, ultimately, cost-effectiveness.

Business empowerment

- Typically, finance professionals work on a holistic level, diving into the details only when necessary. With business partnering, finance teams work directly with leadership, providing expert opinions, pinpointing the right data, and explaining how to set business strategy and budget accordingly.

Informed decision-making - Believe it or not, some companies still operate based on hunches. But with business partnering, they don't have to. Business leaders can look to their embedded financial analysts to help them decipher their data and devise a plan to increase profitability in slower-growing markets, decrease time to value, and boost profits. Because of this mutual relationship, both parties hold themselves accountable for getting and staying on the right track.

Analytical skills

- A large part of business partnering is education. While it goes both ways, finance teams can provide ample technical knowledge from regulations to accounting. In addition, business partners help their counterparts understand how their work impacts the broader organization, what opportunities lie ahead of them, and how to prepare for potential challenges using real-time reports, dashboards, and forecasts.

How to create an successful Business Partnership
While finance business partnering can confer many benefits, they aren't realized without the proper setup. Before implementing a full-on business partnering model, organizations should ensure that all teams:
Participate in change management - Business partners will have difficulty providing value without senior management buy-in. They need to be invited to and participate in strategy meetings. They need their counterparts to face the ugly truths that may be hidden in the data. And they need leadership's commitment to making data-driven business decisions.

Understand the business

- It's hard to get the buy-in required to make business partnering work if the finance teams don't take the time to deeply understand the business一both as a whole and on a departmental level. With greater awareness of how it all fits together, they can marry what they know with the right data and help their colleagues in other teams succeed.


Leverage data

- Business partnering is not possible without a solid data foundation. In fact, 88% of organizations believe the key to unlocking the future potential of business partnering lies in enhancing analytics.

Using a platform

that everyone can trust and promotes collaboration is key to making business partnering work.

Identify opportunities to create value

- Business partnering isn't about going through the motions; it's about unlocking new insights and streamlining efforts across the organization. And that doesn't happen without

a customizable analytics platform

. Deep transaction-level analysis coupled with well-designed dashboards and visualizations can help all teams get on the same page and uncover new ways to set the business apart.




What to look for in an effective Finance Business Partner
An excellent finance business partner is already recognized as a top talent in the finance department but is equally trusted by operational leaders due to their credibility, capability, and strategic thinking. Let's dive into what each of these means below.
Credibility
A first-rate business partner is business-savvy. They use technology to their advantage, creating automated reports, dashboards, and forecasts and performing ad-hoc analysis when required. Equipped with that information, they can determine the next best steps and present them compellingly to non-finance stakeholders. Because they've developed trust with these decision makers, what they say is influential and prompts people to take action.
Capability
Great business partners have strong analytical skills and understand how to slice and dice data to reveal valuable insights. They emphasize precise, statistically relevant data and use that data to boost a company's bottom line. Because of their past experience, they are comfortable with ambiguity and risk. They also take steps to learn parts of the business they aren't as familiar with, so they can anticipate the needs of management and operations.
Strategy
The best business partners flex their financial and strategic muscles every day. They put together the puzzle pieces in a way that makes sense and drives the company forward 一 no matter the headwinds. They know how and where to create value and are skilled at measuring it. They are excellent communicators and can use data to persuade people to make changes that will move the needle.
Equip your Financial Business Partners with an exceptional FP&A platform
Business partnering is on the rise, and for good reasons. An outstanding business partnering model can help organizations cut costs, become more efficient, make data-driven decisions, and uncover opportunities that propel them ahead of their competition. But business partners can only do so much without the right tools at their fingertips.
Phocas, a premier business intelligence solution, is the ideal foundation for business partnering. A unique ad-hoc analysis layer built into the platform allows business partners to answer their pressing questions and test new business cases without disrupting regular reporting. They can also design, iterate on, and automate reports to help their stakeholders grasp what's really going on in their department and how they can improve it.
The best part is that Phocas is transparent, helping everyone interpret and learn from data. Interested? Give Phocas a try and see for yourself how the platform can help your business partnering function grow.