Phocas slices & dices the data of meat distributor Vic's Meat (Pronto ERP)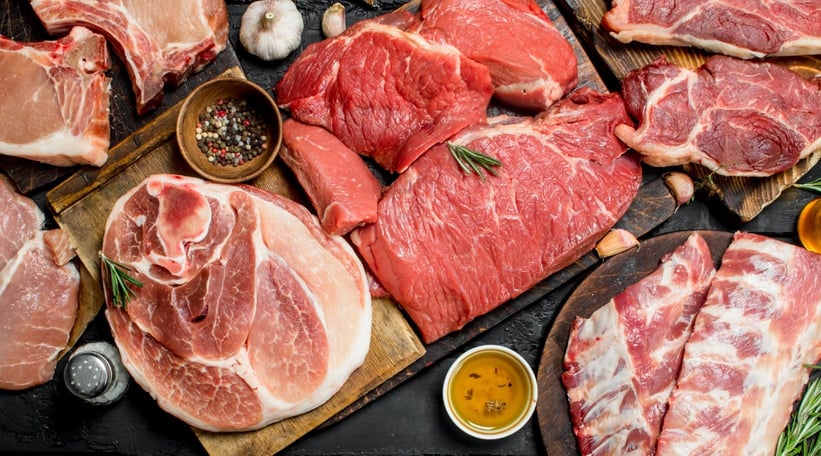 We spoke to Guy Haslehurst (Chief Financial Officer) and Vini Sharma (Senior Commercial Analyst) to see what impact Phocas has made to Vic's data management and accessibility.
Q: How did you first discover Phocas?
GUY: One of our colleagues first introduced us to Phocas as he worked with it in a previous role. We asked you guys to come out and run a demo. We found Phocas to be very intuitive and user friendly.
Q: Why did you introduce Phocas into Vic's Meats?
GUY: Before Phocas, it was always the responsibility of Finance to provide reports and information to our staff. One of the reasons I introduced Phocas was to make it easier for people in the business to locate information that they need without relying on someone else. With Phocas we have a tool which is very easy to use.
Q: How did you run reports before Phocas?
GUY: Before Phocas, we would've built a data grid in Pronto ERP if it was for a specific enquiry. If I needed general sales information, I used to drop the data into Excel.
Q: What did you think when you first saw Phocas?
GUY: I've seen a few business intelligence tools. In regards to the whole web based interface, at first I was kind of not sure. I was a little concerned about the security side of things. When we got into the details about locking it down, I was much more comfortable with Phocas. The user friendly nature was excellent.
Q: What do you find really useful about Phocas? What is your favourite feature?
VINI: Phocas is very intuitive, it is very easy to use. Even when I'm training people, they can ask me anything and I can show them what it can do. Being able to drill down so deep is a really good thing.
I also really enjoy your customer webinars. Please keep the webinars coming! I've been picking up quite a few tips from them. There's a lot of knowledge that you guys have that you can pass onto us.
Q: Have you achieved any efficiency or any productivity gains from using Phocas?
GUY: Efficiency was pretty much instant. The other day I was sitting with our CEO and we were discussing some specific stock items and wanted some related sales information.
With Phocas, I literally just logged in and I had my answer within 4-5 clicks!
Q: If someone was considering Phocas, what would you say?
GUY: From our perspective, I'd definitely recommend it. Phocas is definitely a valuable piece of collateral for the business. I come from a background of slicing and dicing data so Phocas was a no brainer for us.
I fully expect Phocas to continue to add significant value. I'm not worrying about if Phocas will add value - it's just how much it will.
Vic's Premium Quality Meat was established by Victor and Anthony Puharich 18 years ago and they are now Australia's leading distributor of quality meat.
Vic's Premium Quality Meat supply meat to 80% of the top restaurants in Australia and sell over 20 tonnes of meat per day. Vic's also operates two retail outlets - the prestigious Victor Churchill in Woollahra, NSW and Vic's Meat Market at the Sydney Fish Market in Pyrmont.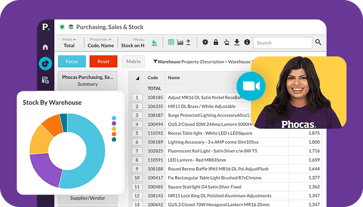 Get a demo
Find out how our platform gives you the visibility you need to get more done.
Get your demo today
Understand the past, operate better today, and plan well for the future
Whether you want to get your data organized for your team or you're looking to combine business intelligence capabilities with financial reporting, planning and analytics… We can guide you. Let's see if we can help.