Four ways your manufacturing business can win through data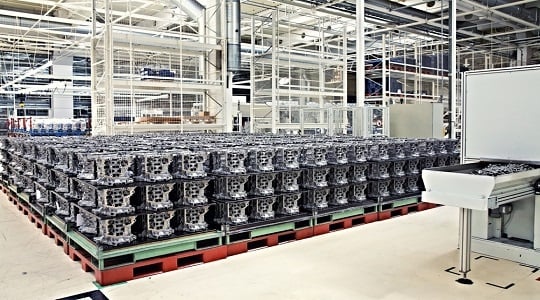 Manufacturers generate and collect volumes of data every day. Drawing insight from large amounts of data can be a challenge, so it's critical that you invest in business intelligence systems and resources that can turn the raw information into actionable intelligence.
Once armed with the ability to see what's happening across your manufacturing business, there are a number of ways you can use data to benefit your entire organization, from the executive team and sales, to IT. Below are four big benefits.

1. Optimize logistics and distribution
Bernand Marr of Forbes said, "Supply chain planning is driven by forecasting – clearly if your job is to make sure the right things are in the right place at the right time, it helps tremendously if you understand the underlying demand." BI software can help you detect trends in customer demand and order fulfillment while accurately predicting sales and demand so that you can perfect your bill of materials and keep production on track. The data allows you to manage your entire supply chain more productively from purchasing, forecasting production and inventory.

2. Increase profitability of promotions by understanding consumer behaviour and category performance
According to a study done by LNS Research, the biggest impact of big data on manufacturing businesses was better forecasting of product demand and production. Data can provide deep insight into customer behavior and category performance providing opportunities to upsell, cross-sell and re-sell to active and less-active customers. The data can also help predict future needs of customers, as well as performance gaps in products and categories. This level of information can help you to reinforce messaging, create new promotions to capitalize on new opportunities and drive sales of underperforming categories

3. Understand customer and product-level profitability
It's important to know what customers are buying, and maybe more importantly what they aren't buying. With BI, you can dig into transaction-level detail to identify profitable products. The data-driven insights allow you to identify the true profitability and fully loaded contribution margin of each product line. With the actionable intelligence, you will not only understand what customers and products are contributing the most to your bottom line, you can also make more informed business decisions about how to better serve customers and what products to promote and cross-sell to increase performance.

4. Reduce investment in working capital and stock
With a more reliable understanding of your business operations, down to the customer and product level, you will be able to make more accurate decisions on how and when to spend working capital and better plan inventory levels of raw materials to prevent delays in production. As you dig into customer buying habits and product performance, you will better prepared with the financial and material resources you need to optimize your lean initiatives, reduce waste and improve productivity.
Clear benefits
Analyst group IDC predicts that by 2019 the U.S. market for big data and analytics will surpass $98 billion. Manufacturing is one of the sectors leading the spending and it's pretty clear why. With so many moving parts, manufacturers can win big from capturing and analyzing data from across their operations to make better business decisions.
Jessica Goepfert, program director, Customer Insights and Analysis for IDC claims "There is little question that big data and analytics can have a considerable impact on just about every industry. Its promise speaks to the pressure to improve margins and performance while simultaneously enhancing responsiveness and delighting customers and prospects. Forward-thinking organizations turn to this technology for better and faster data-driven decisions."


FEATURED EBOOK
Top 7 KPIs and metrics for mid-market executives
Download eBook
Fill out the form below to download the eBook.