Microsoft Dynamics GP - How can Business Intelligence help?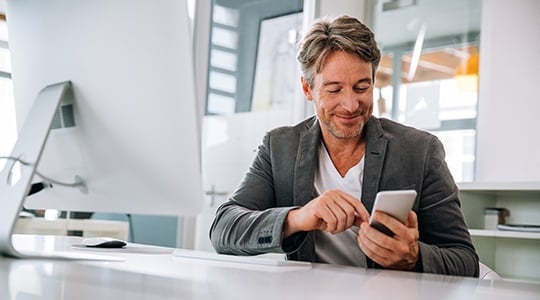 In this blog, we will explore how business intelligence can offer benefits to users of Microsoft Dynamics GP.
Microsoft Dynamics GP is used and loved by many businesses around the world. However, in today's fast paced business environment, some users are finding it has its limitations. This blog will provide an overview of some of the benefits and limitations of Dynamics GP, and offer a potential solution that does not require a long and often disruptive process of changing the ERP system used within a business.
Dynamics GP pros
A review on the software review site, InspectorJones highlights that while you may need some help implementing Dynamics GP, Microsoft has a widespread partner network. The ability to choose among a range of partners can help your business find one that is a good fit with your industry, company size and company culture.
On the software review site, G2Crowd, reviewer Matt K. identifies Dynamics GP's pricing model as good, even for small companies. He says it provides an alternative for companies who cannot afford the cost or upkeep of other more expensive software.
Dynamics GP cons
Dynamics GP user Breann left a review on Softwareadvice.com, where she identifies the lack of reporting capabilities as a key limitation of Dynamics GP.
G2Crowd user Nicole S. says that while Dynamic GP's reporting capabilities are adequate for her business, it can be slow and 'laggy'.
Another review on G2Crowd states that Dynamics GP can look a bit outdated, and is not very user friendly.
Take Dynamics GP from good to great
Dynamics GP users point out aspects that they love, and aspects that are limiting them in their businesses. To overcome these limitations, it may not be necessary to switch ERP systems. ERP changes can be costly to a business, both in terms of time and resources (we covered this extensively in a previous blog). Instead, business intelligence (BI) software like Phocas allows users to benefit from the already great aspects of Dynamics GP, while making improvements.
By using a BI tool, users can generate reports, explore their business data, and discover opportunities for increased revenue and decreased costs. BI tools like Phocas are built with the end user in mind, and provides an interface that is intuitive to those without technical backgrounds. Users typically do not need much training before they can use the software, and training and support options are always available should they be needed.
Phocas allows users across departments to explore up-to-date data at the click of a button on a desktop, mobile or tablet device. As such, end-users can explore data and create reports that are relevant to them in an instant, while significantly decreasing the time IT teams have to spend generating reports.
In short, Phocas provides extensive data exploration and reporting opportunities, is fast, and built with user-friendliness as a top priority. It integrates seamlessly with Dynamics GP, and many other data sources your business may be using.
See how your business can make your Dynamics GP solution go from good to great by booking a commitment-free, live demonstration of Phocas. Simply click here to book your demo today.

Empowering businesses with intuitive data analytics, driving informed decisions for growth and profitability. We make people feel good about data.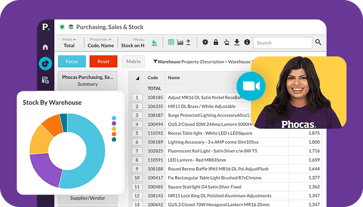 Get a demo
Find out how our platform gives you the visibility you need to get more done.
Get your demo today