NetSuite and the developer network make customization easy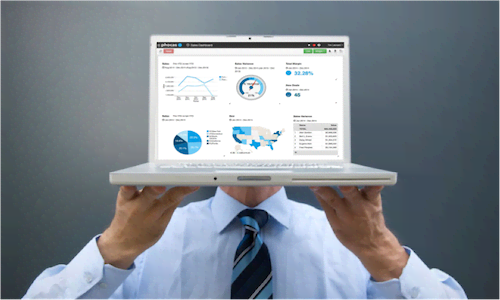 Developing new applications for cloud systems is easy thanks to the shared intelligence of NetSuite and the developer network.
In my formative years of consulting, "customization" was a strange phenomenon. It wasn't uncommon to be brought in to customize a system, be it a ERP, CRM or PLM and then return 18 months later to undo all that work because it was causing a problem after some maintenance, or preventing normal upgrades.
Customization was both the absolute right and wrong thing to do in every situation. In retrospect, it was rarely viewed positively.
What's clear now is that customization is extremely valuable. And the approach is to develop in a way that extends capability without interfering with the ability to upgrade. The benefit of customizing in true multi-tenanted cloud environments, with a clear strategy, is the bi-annual upgrade schedule plus the Built for NetSuite program that makes us, the partners, responsible for ensuring our solutions work with any customizations post upgrade.
NetSuite's Guido Haarmans, Senior VP of Business Development, Technology Partners, gets the new status quo. The cloud gives us all an opportunity to rewrite the history of customization:
"In the cloud, 'customization is not a dirty word … it's a very different proposition where – given the right cloud platform – there's no version lock."
Guido's thoughts echo my own experiences. Customization on a grand scale must become the comfortable norm to maintain competitive edge in business.
So how has customization ditched the stigma of on-premise to become best practice in the cloud?
1. Cloud systems recognise that new millennia business demands flexibility to adapt to all circumstances, and fast.
2. Customer expectations are so much higher that we have to exceed them consistently to retain business.
3. Companies must continually streamline processes to achieve that.
4. And solutions that embrace the customizability of the system, extending without encumbering the system, are the future.
5. Compliance requirements are also the toughest they've ever been. Customisation of systems to meet compliance, at a local level, is the only solution.
In another of his excellent blogs, NetSuite expert Marty Zigman says: "One of the great things about the NetSuite system is our ability to innovate on the platform. The application allows us to solve problems that are typically off limits in traditional ERP / CRM systems of yesteryear".
Like NetSuite, Phocas' strength is its flexibility. To maintain customers as a SaaS vendor of business intelligence solutions, we know we have to deliver solutions that are:
Scalable through repeatable processes
Are flexible enough to adapt to business needs
Able to be upgraded seamlessly
But we haven't done it alone. We've relied on the expertise of industry partners to accelerate the delivery of successful solutions. For example, we had specific challenges we needed to address quickly for our customers like:
Creating CRM activities in a third-party application and writing back into NetSuite
Integrating business intelligence to slice and dice right inside NetSuite, with the ability to analyse individual customers, items or anything else in their dashboards.
There are partners with expertise in all these areas available to help who have deep knowledge built over years customizing NetSuite.
Customization is embraced by partners (it's almost the defacto position) and when approached in the right way, is highly beneficial to our most treasured business assets – customers!
To watch a demo of Phocas for NetSuite, view the video below.


FEATURED EBOOK
Top 7 KPIs and metrics for mid-market executives
Download eBook
Fill out the form below to download the eBook.