We'll do the data wrangling, you do the analyzing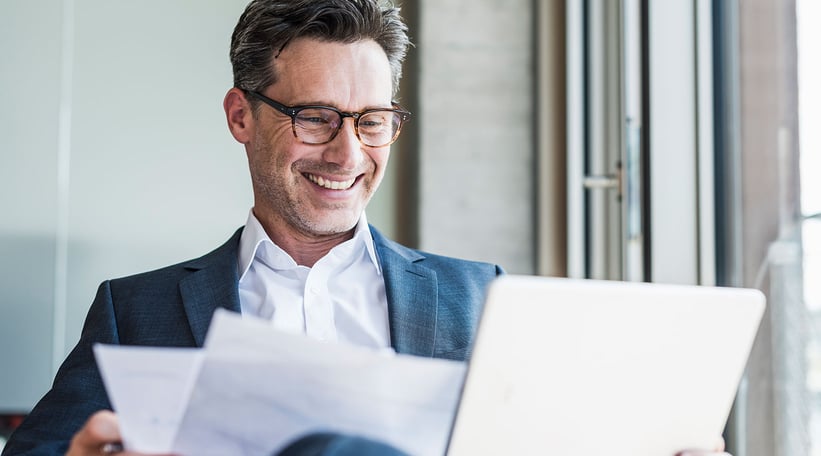 In today's business world, we are faced with the constant struggle to bring our data into line. The sheer volume of data that businesses generate can be overwhelming to simply manage, never mind analyze. A survey by Phocas revealed that 60% of businesses identified 'no expertise in-house,' and 33% said, 'too much data to unravel' as the main obstacles that prevent them from breaking down data silos.
Modern businesses generate data from multiple sources, such as ERPs, finance, sales, operations, and third-party sources. If you have multiple entities within a business this increases the complexity of consolidating whole business data even further. Manually consolidating this data is relentless and time-consuming, often requiring specialist skills to execute. As a result, data is held and understood by a limited number of people, leading to a bottleneck when access to accurate, real-time data is required for quick decisions and impactful analysis. This can force you to rely on guesswork and assumptions, which can lead to missed opportunities or costly mistakes.
A smooth pathway to one set of numbers
To alleviate the burden of data wrangling, you can integrate a robust business planning and analytics solution that will do the heavy lifting for you. The Phocas solution connects with over 200 data sources, providing the ability to consolidate both financial and non-financial information. The software is robust enough to handle business complexity, and a streamlined implementation process plays a critical role in helping you obtain a single source of truth while also tailoring the software to your business needs.
Phocas offers a 5-step implementation process
Strategic advice:

Based on your business goals and the data you want to analyze, Phocas provides advice on the correct match and implementation for your individual business. This ensures that the desired format of data is considered from the start.

Intro and collaboration:

A team of experts is assembled, including a sponsor, ERP/IT manager, and subject area experts from your business team. This ensures key stakeholders have access to all the information they need.

Extract, transform, load (ETL):

Phocas obtains server access to your business data and provides secure storage. The software can connect to your data either using API connectors for cloud applications or to local databases, SQL or text files if you're not in the cloud.

Build, review, and validate:

Once connected, a customized solution is built to align with your specific requirements. This involves determining and defining essential business rules that you would like to see standardized, and mapping the data accordingly to ensure it can be matched for seamless updates and ongoing validation.

Training and go-live:

Phocas provides training to ensure everyone is confident using the software and can build a dashboard, set an alert and can navigate their way around the data, along with ongoing support.
An efficient implementation process is something that stood out for Clark Tower, CFO of the Montana Food Bank Network,
Phocas did all the lifting other than me mapping some of the GL accounts. From start to finish in under two weeks, I don't think I've ever been a part of a faster implementation."
Up-to-date data makes all the difference
We all know data creation is relentless but once you have a business planning and analytics solution, the key value is that data is updated regularly based on your needs - often while you sleep. The valuable insights gained from high-quality, up-to-date data are not only beneficial to data scientists, but also to your business as a whole.
Some businesses like the data to be refreshed overnight so every morning people can see updated sales figures, accounts payable and what stock has been delivered. Others like updates every hour, especially if they move around and talk to branches and customers a lot and want to refer to dashboards and discuss products – it's all possible.
The updated data can also be used to populate financial statements so finance teams can refer to accurate, online interim reports at any time during the month. This is particularly useful when making business decisions, such as evaluating the impact of extra purchases ahead of a busy period on cashflow, or determining the current profit margins for different branches. With accurate data at their disposal, operations, sales, finance and management can provide on-the-spot answers to these questions, facilitating timely and informed decision-making.
Fostering a data-driven culture
When data becomes an asset, rather than a burden, often there is a mindset shift in the business. People look to add other data sources to analyze but know they need to 'follow the rules' set out in the implementation phase so it can be easily connected to the existing data. This mindset shift leads to a greater emphasis on data science, data wrangling and data analysis, resulting in a more enriched understanding of the business. People can quickly identify seasonal changes or the effects of price increases much faster, contributing to better decisions and more collaboration.
Identifying trends, tracking performance and conducting deeper analysis can become a regular (even daily) activity - rather than a reactive response to problems. With data at their fingertips, sales reps can instantly access information to help them identify products they should push or understand why sales are declining in a particular region.
Gordon Howell, Data Engineer at LSC explains,
Our account managers, who are on the road and who need data at their fingertips can quickly look at their dashboard and get the information that they need. They can drill in on a particular customer, through various date ranges and it is all there."
Built-in data security is all part of the service
Data security and privacy are crucial for any business, as data represents a very valuable business asset. However, ensuring robust and reliable protection can be a complex and costly task. Investing in the latest technologies, reviewing applications and platforms, and partnering with accredited cybersecurity operations requires significant effort and resources. Fortunately, with a BI solution like Phocas, all these concerns are taken care of. Phocas has achieved SOC2 (Type II) compliance, ensuring that your business data is protected and Phocas security processes meet international standards - established by the American Institute of Certified Public Accountants (AICPA). Providing peace of mind and allowing you to focus on leveraging your data to drive business success.
Explore your data with the greatest of ease
The Phocas worksheet design incorporates a familiar format to Excel spreadsheets, making it it easy for users across your business - sales, operations, HR, payroll - to intuitively navigate the software. Users often refer to the ability to 'simply drag, drop and click' their way around. This user-friendly interface provides interactive dashboards and data visualization tools such as graphs, charts and graphics. You can easily slice and dice the data, follow your train of thought, and delve deeper – right down to transactional-level data. Ensuring decisions are based on up-to-date data rather than guesswork or assumptions.
Terry Fagan, ICT Operations Manager of Hairhouse, said,
You might see sales data, and suddenly you're more interested in a particular brand relating to that sales information. Just being able to drill down quickly and discover answers to off-the-cuff questions was a real advantage to us."
Unleash your analytical potential
The benefits of reducing the time spent on data wrangling are clear: more time for analysis and strategic planning. However, it's important to remember that this is not just about efficiency. It's about freeing up your mental bandwidth so you can make a bigger impact on your business. As Henry Ford famously said, "Chop your own wood, and it will warm you twice." By automating data wrangling with a reliable tool like Phocas and fostering a self-serve data culture, you can empower yourself and your team to become active contributors to your business's performance. So don't burn unnecessary energy on tasks that can be automated. Instead, focus on analysis to drive your business forward.